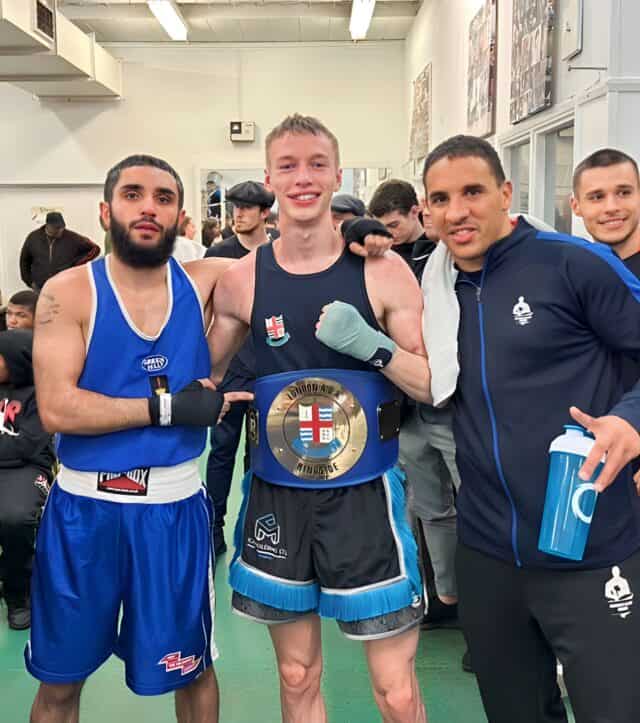 Charles Whitewood, a young scaffolder from Brixton, has secured the coveted ABA (Amateur Boxing Association) Championship title in the fiercely contested 63kg weight category. 
His victory at the Balham Boxing Club on Saturday, October 21st, is a testament to his dedication, skill, and indomitable spirit.
Charles Whitewood, a 22-year-old scaffolder by trade, has risen to prominence not only as a boxer but as a symbol of determination and perseverance. His journey began a dozen years ago when, at the age of 10, he first laced up his gloves at the Marvels Lane Boxing Club in Grove Park, SE London.
Despite the challenges posed by the pandemic, Charles continued to pursue his passion for boxing with unwavering determination. He eventually found his way to the Honour & Glory gym in Kidbrooke, where he joined their prestigious seniors amateur boxing program. It was a pivotal moment in his career that ultimately led him to the ABA Championship.
Sponsored by MC Scaffolding Supplies in Brixton, Charles has proven that he possesses not only the physical prowess but also the mental fortitude necessary to excel in the sport. Mark Whitewood, Managing Director of MC Scaffolding Supplies, commented, "We're immensely proud to support Charles in his boxing journey. His commitment to both his trade as a scaffolder and his aspirations as a boxer is truly inspiring. Charles exemplifies the values of hard work and dedication that we hold dear at MC Scaffolding, and we are thrilled to be a part of his journey."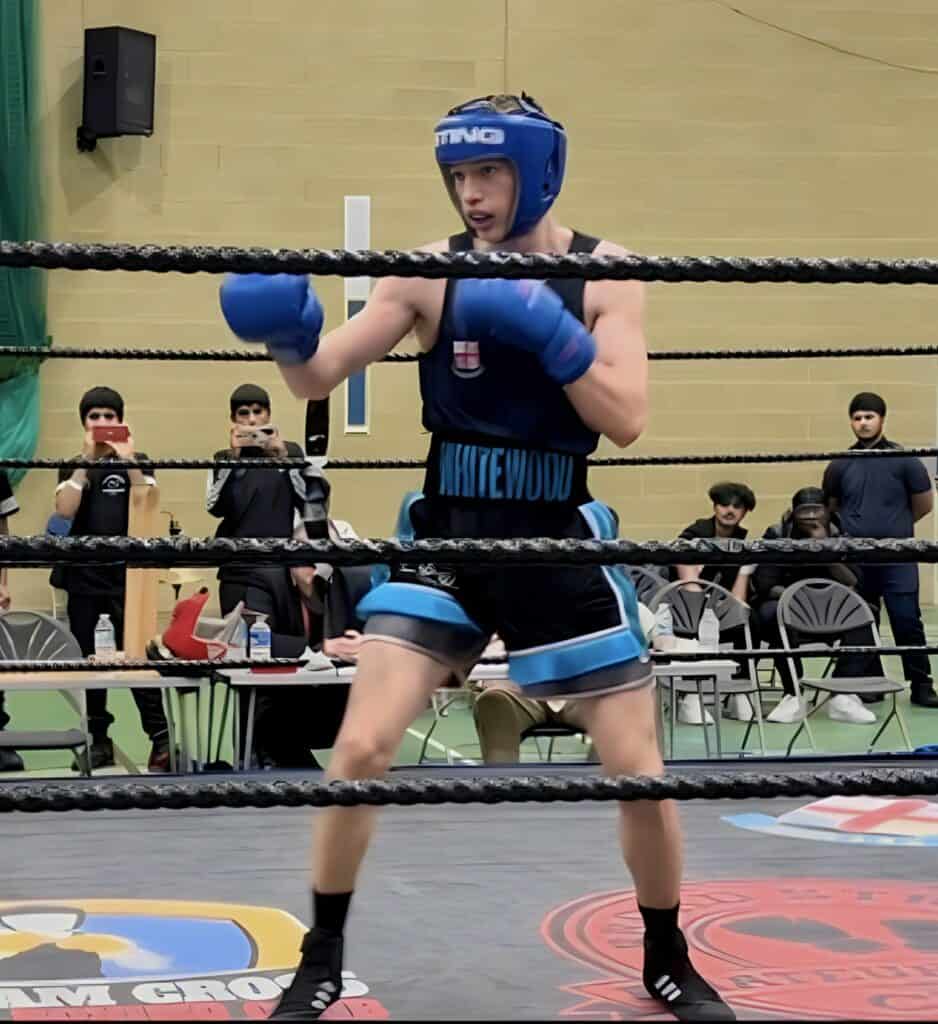 What sets Charles Whitewood apart from his peers is not only his remarkable boxing skills but also his passion for his trade outside the ring. With over 40,000 devoted followers on TikTok, he shares his experiences as a scaffolder, offering a unique perspective on his daily life and work. In addition to this, Charles has launched his line of custom-made boxing gloves, allowing fans and supporters to connect with him on a personal level and be part of his remarkable journey.
As he continues to pursue his dreams, fans and supporters can stay updated on Charles Whitewood's upcoming bouts and exclusive content on the MC Scaffolding Supplies website (www.mcscaffoldingsupplies.co.uk). His journey promises to be an inspiring one, as he carries the aspirations of his community and fellow scaffolders with him while reaching for greater heights in the world of boxing.