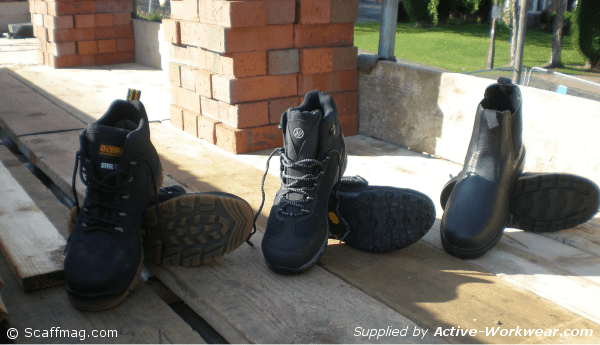 Welcome to our new reviews section,we will be reviewing work wear products over the coming months.
Thinking of buying some new safety boots? With winter on it's way you're going to need some hard wearing top quality footwear.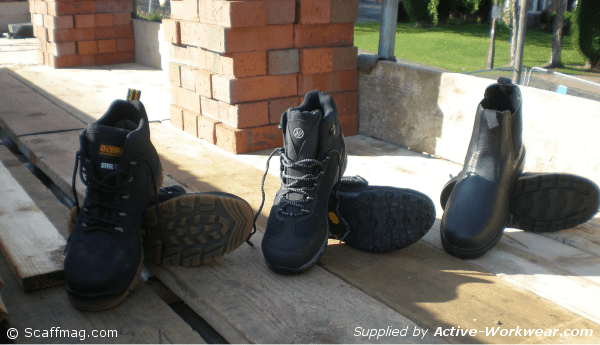 We as scaffolders all know that picking the correct safety boots is crucial to you're working day, this is why I have put together a high to low priced comprehensive review of three different pairs of footwear all available from Active Workwear.
Each pair of boots was worn by me for 1 week while scaffolding in areas ranging from construction sites to petrochemical industrial areas.
The Review
Dewalt Challenger 2 Black Goretex safety boot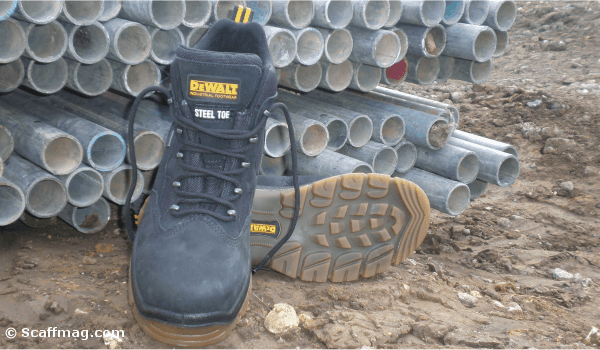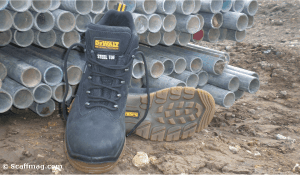 I have had some top quality boot's in the past, Timberland,Caterpillar to name but a few but my first impression of the Dewalt Challenger was that these were in the same league or maybe better.
They look stylish and expensive although a little chunky they feel quite light on the feet, and when you first wear the boots you can certainly feel the cushioned gel bag that is inside the sole while walking over rough terrain.
Normally with boots I have had in the past the first thing to go wrong is snapping the laces or the sole starting to split but with the Dewalt Challenger I don't think you would have that problem as the laces feel very strong and the sole being attached to the boot via injection.
I think the only downside to the Dewalt Challenger is the price tag at a whopping £85 quid there not cheap!
Overall Performance:

Price:
£84.99
Click here to find out more information at Active Workwear
Apache Vibram Sports Boots S1,P AP320SM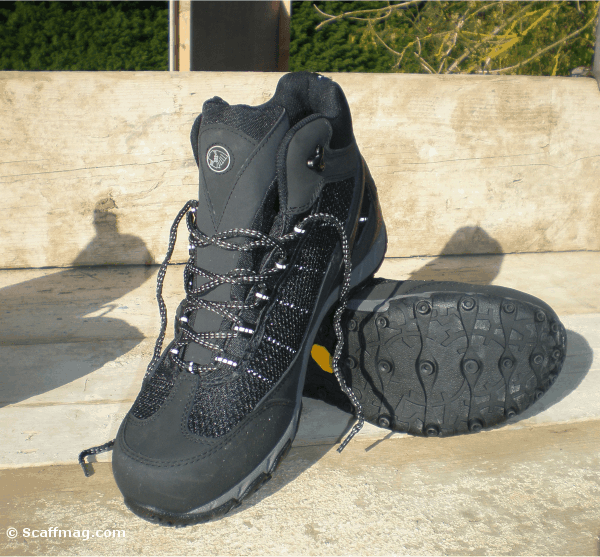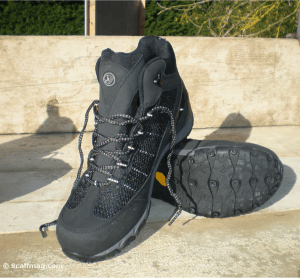 After wearing the Dewalt boots for a week i was eager to try out the Apache pair.
The Apache boots are the lightest out of all being reviewed and I could certainly feel they felt different, they just felt right.
With the boots feeling so light on the feet you felt as if you could walk and carry gear for hours in them, which I did.
The Apache gives you great support to the foot and supported the ankle well. The grip on the soles gives you a sense of support when climbing.
The only downside I could find with the boots was the laces they seem a little thin for a work boot.
Overall a fantastic pair of boots that don't actually feel like work boots.
Overall Performance:

Price:
£ 59.99
Click here to find out more information at Active Workwear 
Black Leather Dealer Safety Boot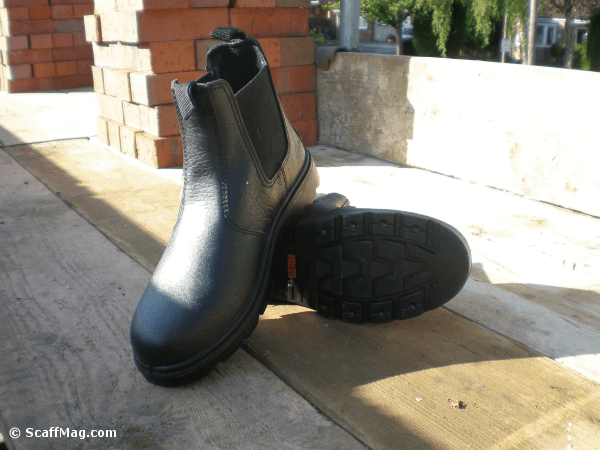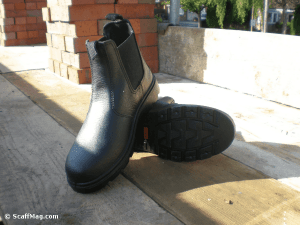 I know the saying goes you should never judge a book by its cover but I just couldn't help it when I first set eyes on them I thought they looked like the sort of boots a young apprentice would be made to wear on his first day.
But after wearing them for a few days I realised they were comfortable and just good for just slipping on and off with no worries of having to tie the laces all the time.
The boots are made of leather with a steel mid-sole and petrol and chemical resistant so they are built to last.
If you are looking for some cheap no nonsense, does what it says on the tin kind of boots then these leather dealer boots are for you.
Overall Performance:

Price: 
£ 27.99
Click here to find out more information at Active Workwear 
Gallery :
Reviews By Daniel Norton
Boots Supplied By Active Workwear with thanks.