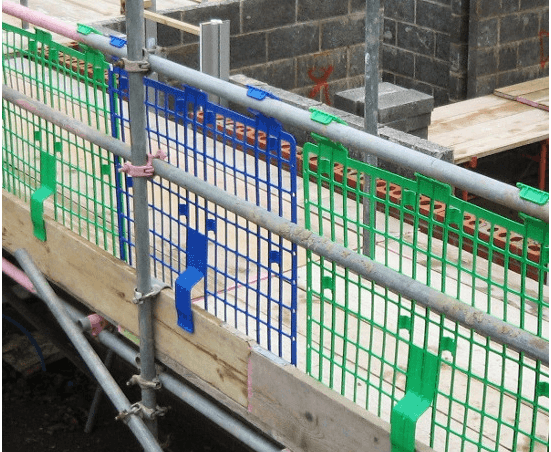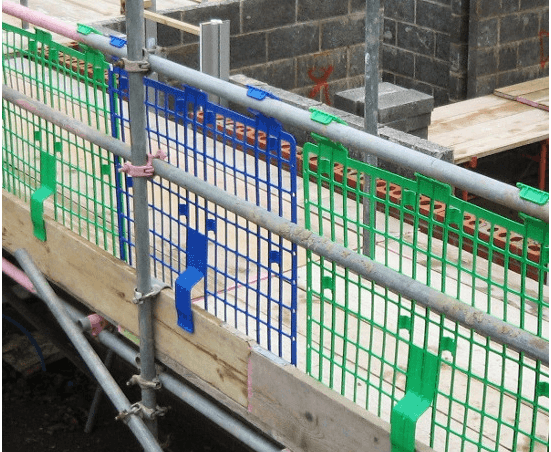 Say hello to this innovative and unique product from Max Scaffold Products, The One-piece Plastic Brickguard.
This is the first of the Max product line, The Max One-piece Plastic Brickguard, became available in September 2012 and was an immediate success with many scaffolding contractors due to its unique design which removed the issues associated with similar products then available.
As with any product from Max, close attention was paid to current legislation, standards and requirements through all stages of development ensuring that the Max brickguard was compliant and fit for the purpose of intended use.
[wpsgallery]
Max listened to comments from the industry, both good and bad relating to existing products to come up with a design that makes Max brickguards completely unique.
No hooks to attach count or lose! – Complete one-piece construction with no separate parts.
No additional fixings required. – Built in toe board clip prevents movement, even in high winds.
No more creasing, fracturing or hooks falling off. – High grade impact modified polypropylene for durability and flexibility.
Easy to stack. Easy to separate. Anti-tangle guaranteed! – Vertical stacking design with four way stay-fast alignment.
Great for storage, delivery and movement around site! – Interlocking features maximise stability.
Make every job stand out from the competition! – Wide range of colours in stock and pantone colour matching available.
Max Unique hook design! – Reduces accidental displacement.
Company branding and security! – The option to have your company name or logo on the hook face.
Caring for the environment! – Choose from our recycled range of colours.
With Max one-piece plastic brickguards there are no hidden costs or additional labour requirements when compared to using steel mesh brickguards.
For More Information About The Max One-piece Plastic Brickguard visit www.max-sp.co.uk or Tel: 08448 702420