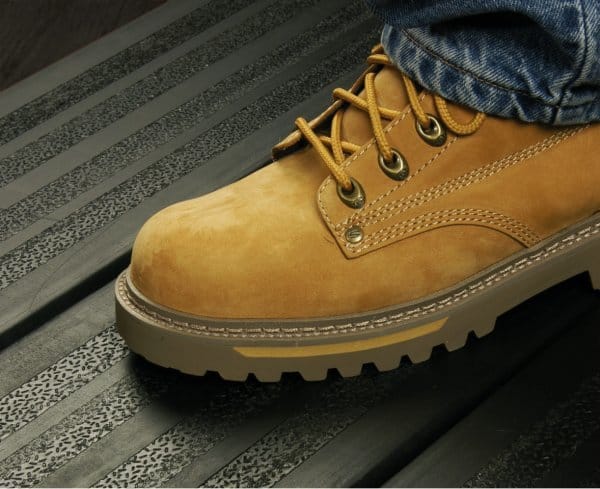 Tilon Composites, the United Kingdom's leading manufacturer of fibre reinforced polymer composite products, has announced a huge reduction in the market price of its Supadek scaffold boards, which are used widely throughout the scaffolding and access industry.
The price reduction has been possible thanks to a number of production, operating and distribution efficiencies that Tilon has realised through recent investment and years of experience manufacturing a range of products from recycled plastic. These include noise barriers, composite decking, industrial partitioning and safety barriers.
Key to these efficiencies has been the installation of a new plastics recycling line at Tilon's South Wales facilities, which has given the company greater control over the cost and supply of the raw materials used in the production of Supadek.
The new recycling facility underlines the company's commitment to assuring the environmental credentials and sustainability of Supadek and other Tilon products and means that the company can now provide recycled plastics as raw material to other like-minded manufacturers.
However, changes to operational procedures and distribution of the product have also made a significant contribution to the reduction in overall costs, which has resulted in Tilon being able to offer Supadek boards at a far more competitive price than was previously achievable.
Tilon's managing director, Stephen O'Leary, explains, "Our experience and knowledge in the manufacture of fibre reinforced polymer composites from recycled plastics has grown immeasurably in the ten years since Supadek was launched.
"This enhanced expertise has seen our turnover increase six or seven-fold during that time and has enabled us to identify areas in which efficiencies can be made.
"Our latest improvements have targeted manufacturing and operations, and have resulted in much lower costs of production without making any alterations to the product.
"The efficiencies mean that we are now able to offer the market the same product at a vastly improved price as well as facilitating a more transparent pricing structure. Customers should see savings of at least 33%!"
Contacting Tilon Composites:
UK Sales Manager for Supadek Chris King can be contacted direct on
Mobile: +44 (0) 7867416033
or please visit http://tiloncomposites.com/supadek/