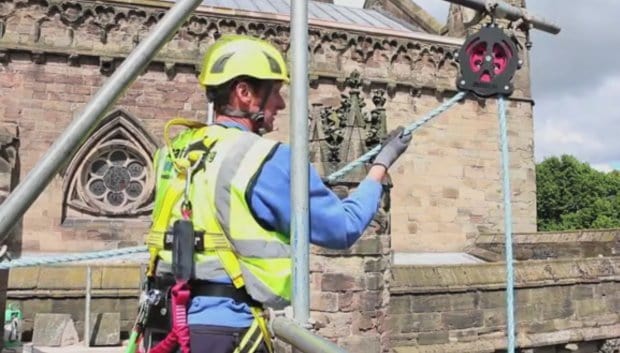 TRAD is always looking for ways to improve safety and identified an opportunity to dramatically reduce on-site accidents and injuries when using a traditional Gin Wheel.
Continuing in TRAD's quest for an ever-safer working environment they identified a way to transform the Gin Wheel into a device suitable for the 21st Century – changing the way site workers handle the lifting and lowering of heavy items and dramatically reduce the risk of personal injury.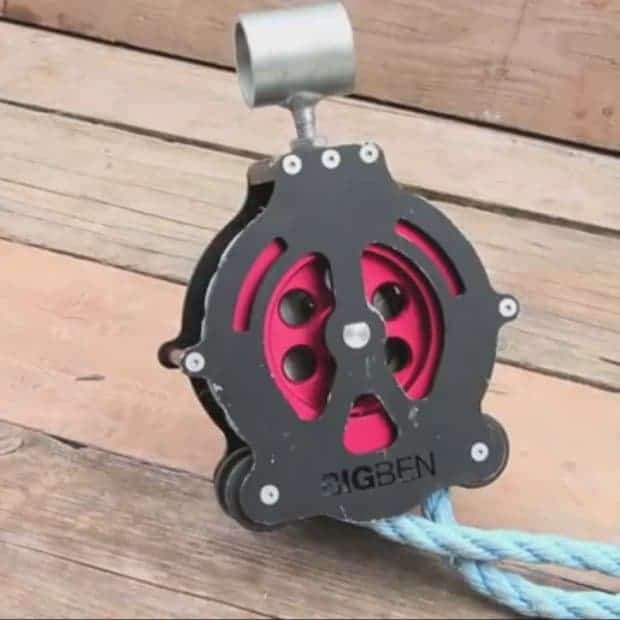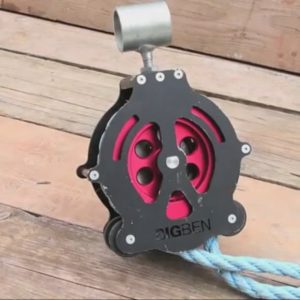 Working in conjunction with Leach's and utilising their technical and manufacturing expertise they have developed the ground-breaking Big Ben Pulley Wheel – revolutionising the lifting and lowering of heavy items on site – saving lives and minimising workplace injuries forever.
By introducing this innovative, braked pulley workplace accidents will be a thing of the past, with less effort and greater control to result in less fatigue and improved efficiency. Even if the rope is released, the pulley has a built-in descent control that gently and smoothly lowers items to the ground. The pulley also allows finger-tip control with the operator being able to stop and start descent at any time with the smallest of effort. Tough, marine-grade stainless steel brake and durable galvanised and anodised parts in a fully-enclosed die-casting ensures durability in the toughest environments – on land or at sea!
Revolutionary features include:
Easy to operate.
Smooth, controlled descent.
SWL of 50 kg.
Ensures safe raising and lowering of goods.
Fully enclosed for safety and durability.
Built in descent control.
Tough construction.
Unit weight of only 6.5kg.
Purchase exclusively from Leach's