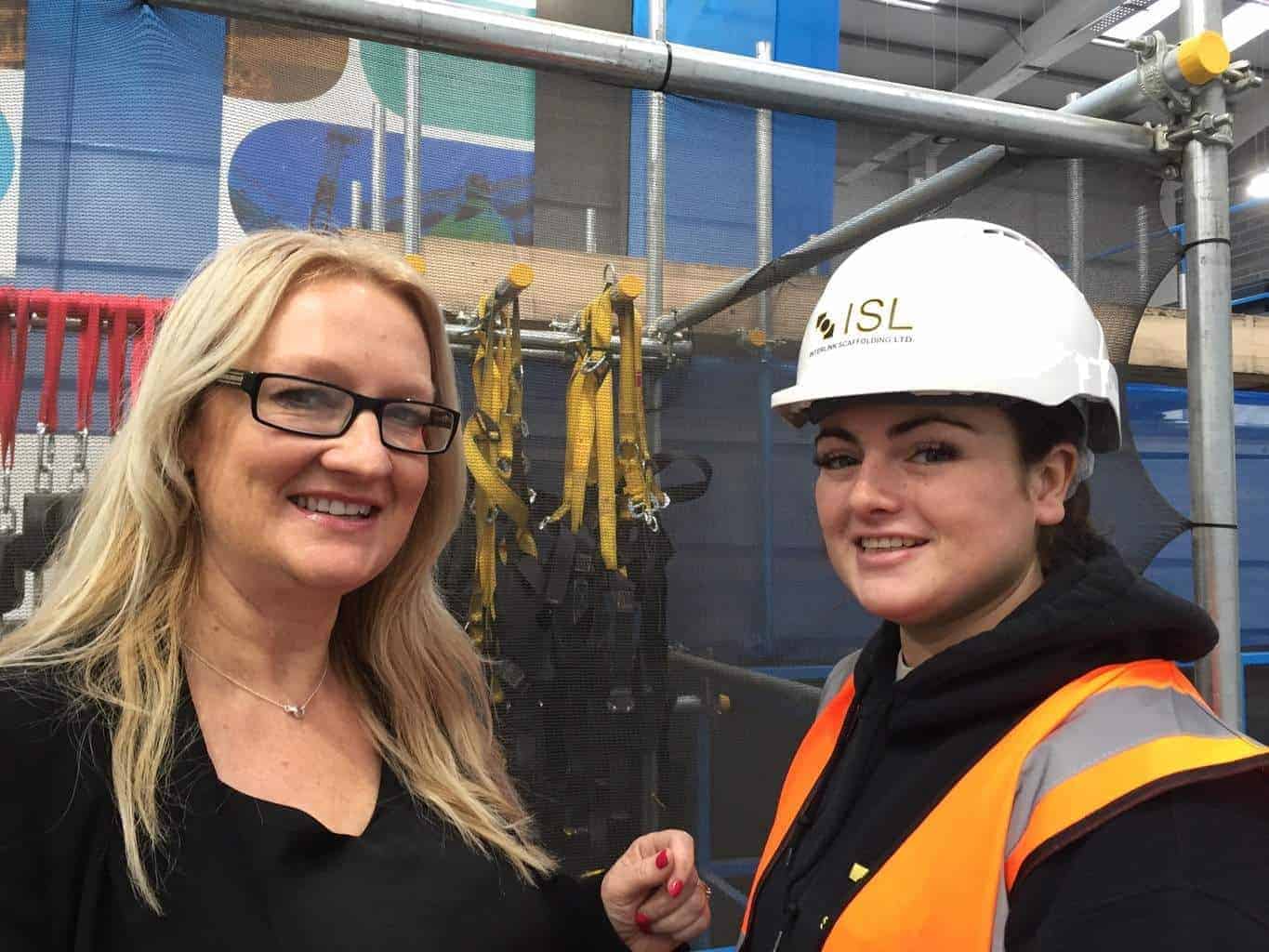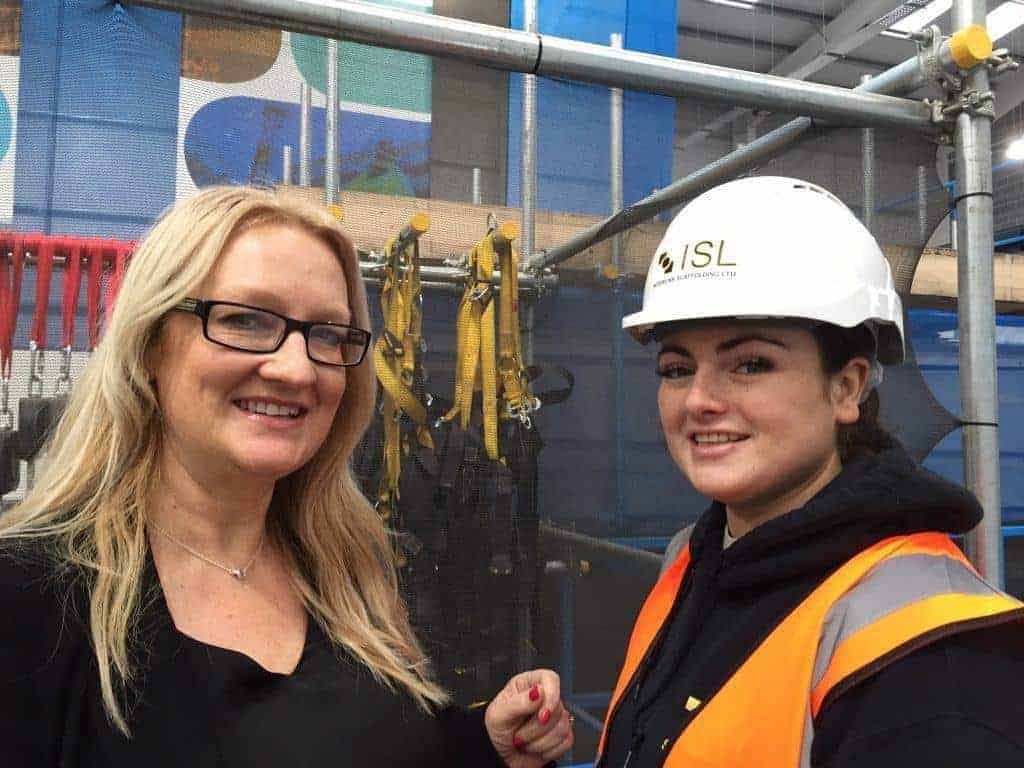 A North East training company is welcoming its first ever female scaffolding apprentice and is urging others to follow to help address the dramatic gender imbalance in the construction sector.
Only 12% of construction workers are female with less than 2% working manually
on construction sites, according to statistics by the CITB, so training and
skills specialist AIS Connect was delighted when Claudia Ferguson enrolled onto
its CITB-endorsed scaffolding apprenticeship scheme.
Claudia, aged 22, from Sunderland works for scaffolding company ISL and will
undertake a full CITB scaffolding apprenticeship with AIS Connect. The unique
programme takes wannabe scaffolders, aged 16-24, through a minimum of 18 months
of comprehensive skills training and on-the-job experience to qualify as a CISRS
(Construction Industry Scaffolders Record Scheme) scaffolder able to safely
erect, alter and dismantle scaffolding structures.
After leaving school, Claudia was unsure of the right career path to follow.
Despite studying photography and art and design at college no suitable jobs were
available and Claudia ended up working in a call centre to earn money. But
Claudia knew this wasn't for her and after several discussions with a family
friend set her sights on the construction industry.
Claudia said: "When I heard about what a job in scaffolding involves it
immediately appealed. You get to work outside in lots of different locations and
it's very physical so you can keep fit without going to the gym. The lack of
women in the sector made me want to rise to the challenge even more and show
people I was capable of doing the job.
"I can't deny it was hard at first but now I love it. The banter is fantastic
and the guys I work with are extremely supportive and treat me like one of their
own. My boss in particular has been there for me all the way and the company has
really helped me progress. Once I complete my apprenticeship with AIS Connect, I
want to go into a supervisory role – possibly offshore. I can't see myself doing
anything else and would encourage women to look at construction as a viable
career option. Because women are rare in the sector, companies are much keener
to take you on and there are lots of potential jobs out there."
Head of partnerships and strategic development at AIS Connect, Kate Lovelock
said: "It's important to get the message out that the construction sector offers
lots of rewarding and exciting career paths for women as well as men. AIS
Connect is working with the region's key educational establishments to raise
awareness of the opportunities available in the construction, engineering and
energy sectors and it's great to see a female as enthusiastic and motivated as
Claudia coming through our doors. Hopefully her story will inspire others and we
urge any woman wanting to find out more about how to get into industry to get in
touch."
Kevin Hartburn, apprenticeships officer from the CITB said: "There is a terrific
future for women in the construction industry and enlightened employers will be
the ones to reap the benefits of having a higher proportion of females in their
workforce. We're delighted to see a female in the scaffolding industry being
trained with AIS Connect. The company has an excellent reputation for developing
tailored training programmes for industry and has heavily invested in a new
state-of-the-art training facility for young people."