The cost of tube, fittings and boards is set to rise from 2016 lows because of the increase in steel price and post Brexit crash in the Pound's value.
Birmingham, UK – Scaffolders should prepare for a rise in the cost of tube, fittings and boards in 2017. The cost of scaffolding equipment will rise because of the global increase in the price of steel, aluminium and wood combined with a fall in the value of the Pound.
The global price of steel has increased by 48% from its March 2016 low. The forecasters predict that this trend will continue throughout 2017, with the increase driven by China's 20% reduction of steel production. This has combined with an 8% increase in the use of steel which means demand is ahead of supply the first time in a decade.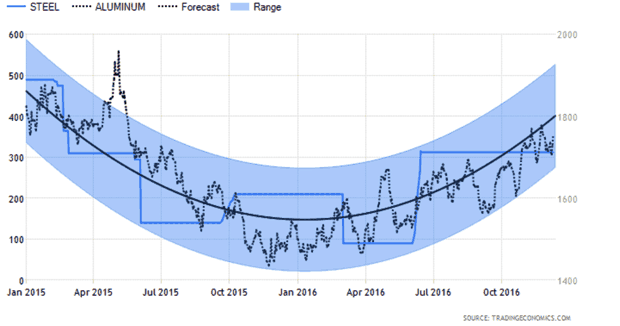 The 16% post Brexit fall in the Pound against the Dollar and Euro has also made things worse for UK scaffolders. As raw materials are priced in Dollars and Euros this has raised the cost of raw materials and made imported scaffolding products more expensive to buy.
Scaffolding manufacturers have started to pass on the costs and UK suppliers are reporting their wholesale prices for a foot of tube has risen by over 60% since March this year.
The price rises come at an uncertain time for the construction Industry after the recent years of fast growth. Government data shows that construction activity shrank by 0.8% between July-September 2016. This represents the sectors worst performance since 2012.

When contacted about the rising prices, Generation Commercial and Finance Director, Alan Wilkinson, said:
"Our customers report that they are busy through the early part
of 2017 but concerned about the increasing costs of scaffolding. As the UK's largest purchaser and supplier of scaffolding products we have also experienced the rapid price rises. Our aim is to support and provide our customers with the best quality and value scaffolding. To protect our customers from sudden price rises we have invested heavily in new hire stock throughout 2016 to keep prices as low as we can."  
"This investment means we can guarantee the ability to freeze our hire rates at 2016 levels for the whole of next year, for all existing customers and any new accounts opened before the 31st January 2017. This is all part of Generation's aim to ensure that our scaffolding customers consistently get the best value, service and support."