Scaffolding Software firm raises the bar with the launch of a virtual reality app
Ely, Cambridgeshire UK-based Avontus Software recently launched its new virtual reality app, Scaffold VR, which works in conjunction with its Scaffold Designer software. Scaffold VR provides a walk-through of Scaffold Designer-created designs, and it enables users to view and share these designs in 3D virtual environment. Co-workers and customers can use the app to view drawings on their office workstations as well as on their mobile devices in the field, providing an interactive experience that clearly demonstrates what a user is offering customers and that their requirements are met; while showing the scaffolders the scaffold they will build.

Avontus' Scaffold Designer enables users to create and print traditional 2D and 3D engineered drawings. With the free app, anyone with a Windows desktop, a smartphone or a tablet can view and rotate those 3D scaffold drawings. But with a smartphone and the Scaffold VR Cardboard Viewer, they can walk through and virtually experience the scaffolding from afar and up close in fine detail. This provides Scaffold VR users with the opportunity to catch mistakes before they become actual reality, which helps to ensure a scaffold is designed correctly and to avoid costly rework from delays and cost overruns.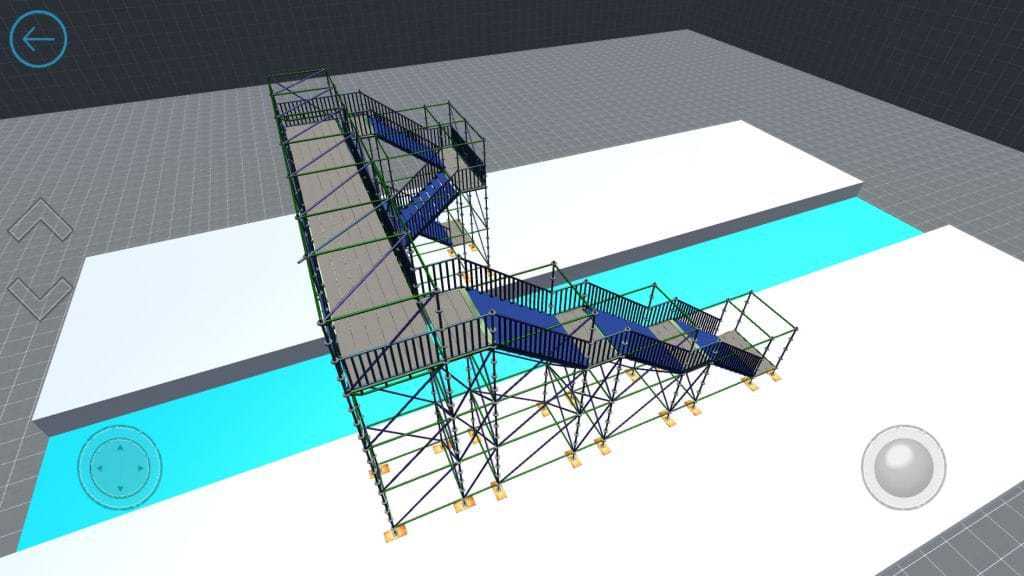 Once a bid is won and users are ready to finalize the scaffolding, they can virtually travel through the structure and identify potential hazards (such as obstructions), which helps them create a safe work plan. Users can thoroughly familiarize crews with the project, so that they can safely hit the ground running. Then, at the job site, crews can access 2D and 3D drawings on any mobile device, or inspect the job virtually through a smartphone and a VR viewer.
Scaffold VR is already developing a following. "VR is a great application. I'm loving the VR," tweeted Mark Parkin of Tiger Scaffolding in Whitby.
Anyone using an iPhone or Android smartphone or tablet, or a Windows desktop can try Scaffold VR for free, just search for "Scaffold VR" in your app store, download and install it. The app comes with sample drawings that provide the 3D experience. However, the combination of Scaffold VR, a smartphone and the Scaffold VR Cardboard Viewer, enables an immersive virtual reality experience that creates a lasting impression.
Along with the release of Scaffold VR, Avontus offers low-cost, custom cardboards with QR codes that point directly to the app on the Google Play and Apple App stores. Users can buy the cardboards through Amazon and ship directly to their customers who can then easily experience their scaffolds in virtual reality.
Virtual reality adds a richer experience to scaffold designs and helps companies work more efficiently. Scaffold VR can change the way projects are planned, presented, and built.