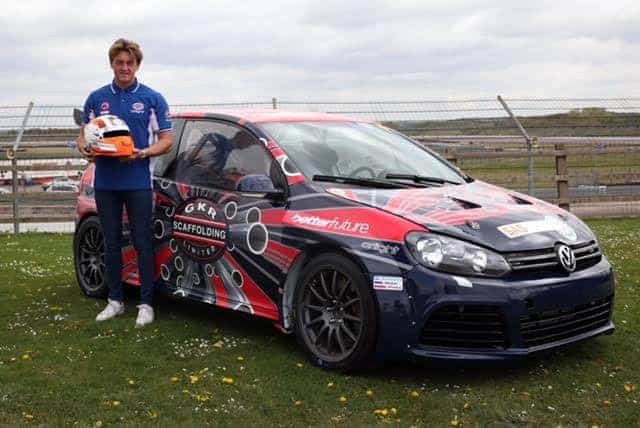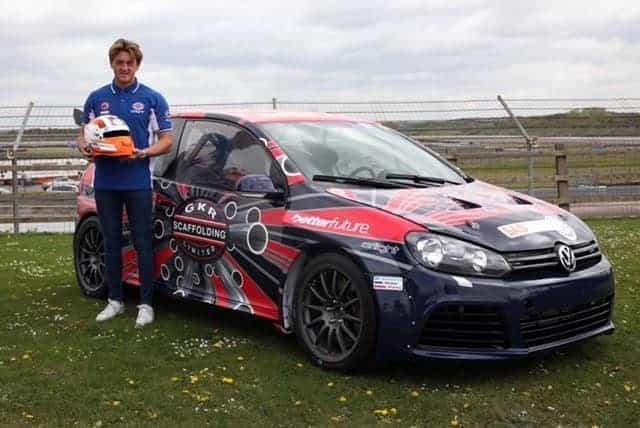 Bobby Thompson aims to reach new highs in 2017 in the Milltek Sport Volkswagen Racing Cup championship with support from his headline sponsor GKR Scaffolding Limited.
As the hotly contested Milltek Sport Volkswagen Racing Cup rolls towards the Rockingham Motor Speedway in Corby, Bobby Thompson is delighted to announce that GKR Scaffolding based in London and Kent, will be Title Corporate Sponsor of the #19 Team Hard VW Golf for the rest of the 2017
Bobby's familiar black and orange Golf GTI R Cup race car will now sport the GKR Scaffolding livery and logo, as seen on their iconic fleet of trucks. It also displays the 'Better Future' branding – a programme that GKR will be launching to focus on helping the construction industry, GKR employees and local communities build a better future.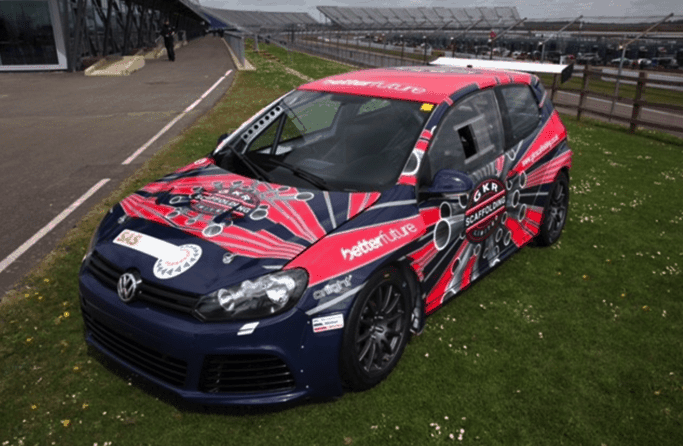 Bobby commented: "I am really pleased to add GKR Scaffolding to our team for 2017. My aim for the season is to continually promote the company whilst driving to the best of my ability in the hope of winning this season's championship. Ultimately, I wish to create a 'better future' for both myself and GKR. These guys have given me a fantastic platform to work from and can only see things reaching new heights in the future."
GKR Scaffolding work on the most iconic construction projects in London and the South East, and have built a reputation for investing in the future of the industry. Their ability to work on London's most complex projects such as The Shard, The Royal Albert Hall and Tottenham Hotspur's new stadium has made them leaders in safety and innovation. This year they won Construction News Access & Scaffolding Specialist of the Year and the Training Excellence Award 2017.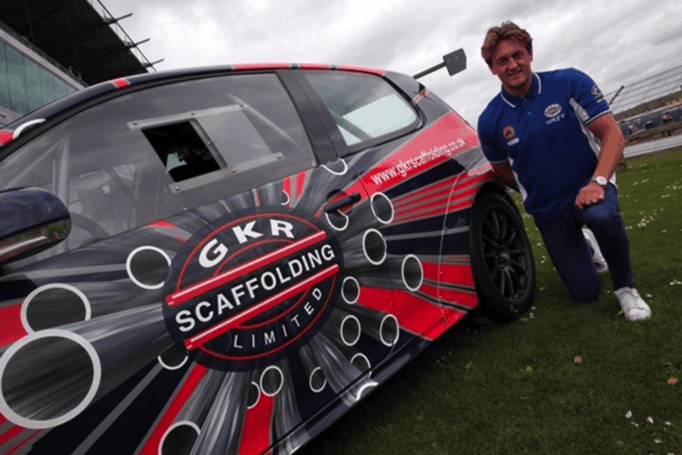 Neil Rowswell added: "As a business we know what it takes to go from being a challenger to the leader in our market. Our Better Future programme has enabled us to support talent such as Bobby to help him achieve this too. This year, GKR is focusing on raising the profile of construction amongst young people, whilst investing in our employees and the communities we are part of in the South East. We are very proud to be working with Bobby this season and having him represent our brand."