Actavo Hire and Sales Glasgow branch has constructed a partnership with Northseal to supply scaffolding for vital projects. Their latest joint activity is the supply of scaffolding for a £130,000 project on behalf of East Ayrshire Council.
The current contract with East Ayrshire Council involves Actavo supplying scaffolding solutions to install external wall insulation to homes on the New Farm Loch estate. This combination of medium-rise residential blocks and terraced homes, emerged between 1968 and the mid 1970's. And now the properties are badly in need of new insulation, meaning large volumes of scaffolding are required.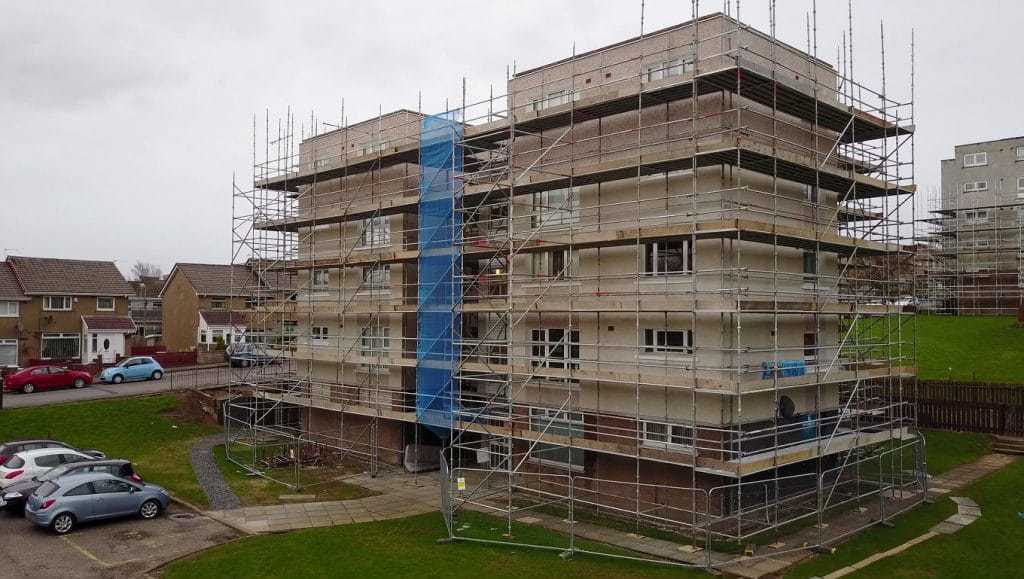 Billie-Jane Calder, Actavo's area sales representative, said: "The local authority was carrying out insulation work throughout the estate to improve the energy efficiency of the older housing stock. As the appointed scaffolding contractor, Northseal needed a supplier to provide large volumes of scaffolding to cater for both the blocks of flats, and the long runs of terraced homes which were all being worked on concurrently. From the installation perspective, we needed to supply a quick and easy solution so that work could start as soon as possible, thereby minimising disruption for residents."
The project will see Actavo utilising the K-Lock system, a unique method of connecting ledgers and transoms to the standards in one, single action without using nuts, bolts or wedges. This node-locking principle makes K-Lock one of the fastest systems to install. Northseal of course, supplies and erects scaffolding to commercial, private and local authority customers throughout Scotland, from their Galston base in East Ayrshire.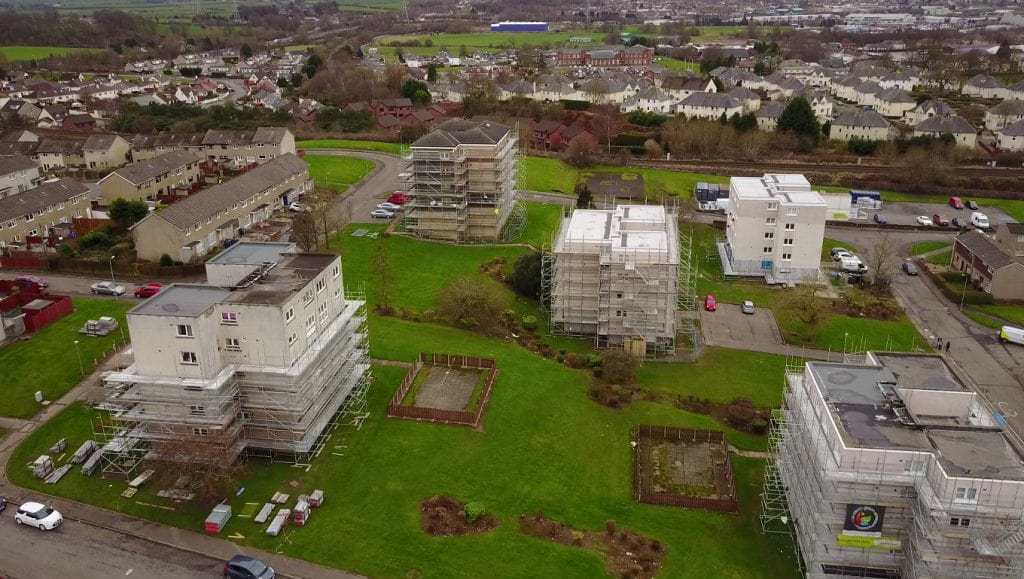 Speaking about the partnership, director at Northseal Scaffolding, Lara Zavaroni, explained: "We've been working with Actavo's Glasgow branch for just over nine months and our business relationship has always been very professional. Our business with each other is expanding month by month. Actavo is our main supplier. We look forward to having a continuing relationship with such a progressive company."
Actavo has worked with Northseal to supply scaffolding services for residential blocks at Prestwick Toll, the Stewarton housing project and the Kelloholm project.