International engineering solutions company, Actavo, has announced the appointment of Charles Price as CEO of Actavo's Industrial Division.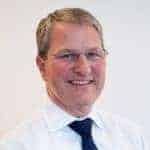 Charles joins Actavo from CLH Pipeline System Ltd, where he served as CEO. Previously, he held leadership roles at Oil & Pipelines Agency (Chief Executive & Accounting Officer) and Alderley Plc (working in Africa, the Middle and Far East and Russia), having started his career at ICI Plc, a FTSE30 company.
A member of the Institution of Mechanical Engineers, Charles has a B.Eng in Mechanical Engineering and Industrial Management (University of Liverpool) and an MBA (University of Bath).
Welcoming Charles's appointment, Chairman and CEO of Actavo, Sean Corkery, commented:
"Charles is a CEO with extensive international experience and a proven track record over 25 years in chemical, oil & gas, capital equipment and infrastructure across both the public and private sectors. His appointment comes as Actavo this month celebrates the 50th anniversary of its Industrial business. Under Charles's leadership, we look forward to Actavo | Industrial Division embarking on a new chapter of sustained growth in the UK, Ireland, Kazakhstan and further afield, providing essential engineering services to the world's leading industrial companies in the petrochemical, power, oil and gas, marine, nuclear and pharmaceutical sectors."