Avontus Software has launched two new websites to manage their ever-growing global footprint. Customers can now securely place credit card orders in GBP, Euro, and USD, as well as manage their subscriptions.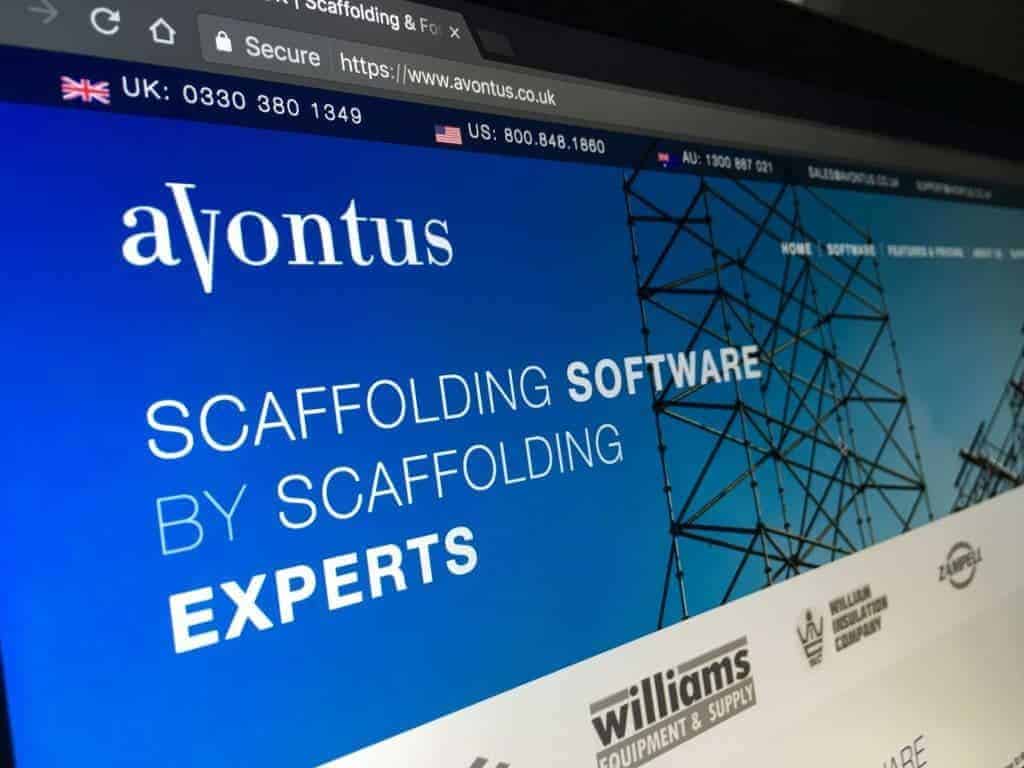 "Our customers want to buy our software and instantly use it. A good portion of our business is Pay-As-You-Go, which is a subscription that has an affordable startup fee and a small monthly payment. After purchasing, customers are able to activate and use their new software within minutes. They can also log on and manage their payment methods and activate or deactivate their software online whenever they want," says Andrew Smith, Avontus UK Sales.
Both Avontus.com and Avontus.co.uk are mobile-friendly sites that run on secure https, ensuring that all customer visits are encrypted.
In addition to the helpful content found on the site, how-to videos are kept up to date with the current releases of the software. Additionally, visitors are not required to provide personal information or create an account to see how the software works.
Manufacturer catalogues are freely downloadable on both websites to support the ever-expanding manufacturer base that is supported in Scaffold Designer.
"Not only do we work to constantly improve software for our customers, we also recognize the need to automate our internal processes. This keeps us efficient internally and allows self-service for our customers," says Brian Webb, Avontus Founder and CEO.
For more information please visit Avontus at https://www.avontus.com or https://www.avontus.co.uk/.