Generation believes the Future is Futuro. Over the next 6 months over 300 scaffolders have signed up to find out why at a series of nationwide demonstrations.
In April, it was the turn of the Edinburgh branch to show scaffolders how Futuro can transform their business and profits. Over 30 scaffolders, braved bad weather, to attend either a morning or afternoon session.
Working on a Futuro scaffold, attendees saw how the innovative tension-optimised socket plate makes Futuro one the best ring systems on the market.  Stress-engineered for maximum strength and weight savings, it has eight formed openings that can all be used simultaneously to house ledgers and/or diagonals set at virtually any angle.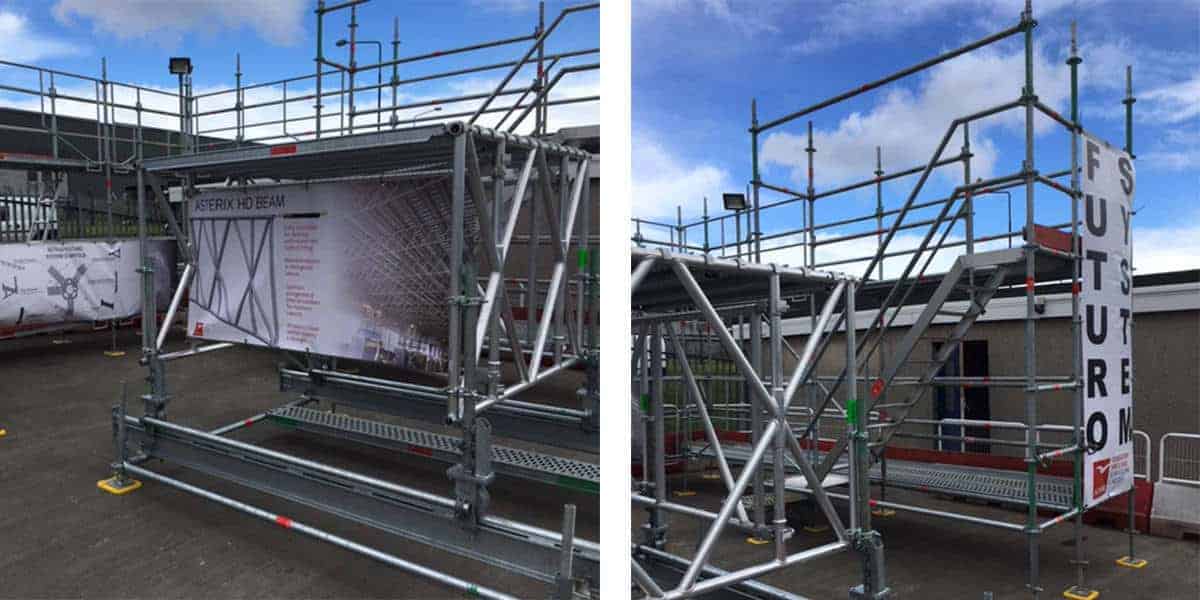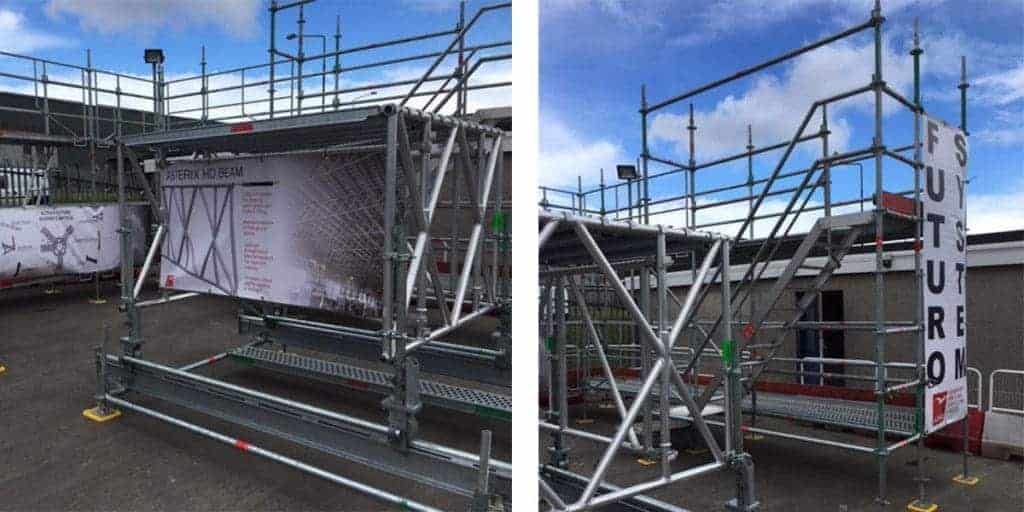 Whilst not ideal for an open-air demonstration, the hail and freezing conditions perfectly demonstrated how the connections flat shape reduces wear and prevent ice, mortar, grit and dirt accumulation.  The shape also allows the standards and socket plates to interlock to reduce the storage volume by over 5% and make it roll resistant to allow safer stacking and transportation. Attendees were impressed with the strength of the structure relative to the number of components required to achieve this.  The use of steel boards as part of the integral structure means better integrity with fewer ledgers and components. 
The attendees saw that Futuro was 50% quicker to erect than Lok systems and 300% faster than tube fittings and boards. 
Gary Watson, area director for Scotland and the North East remarked on the day: "The feedback we have had has been very positive.  Attendees were so impressed by Futuro we have already had enquires.  The very next day we received an order for an 8-month hire. It is great to know that the demonstration was useful and underlines our commitment to our customers to provide them with the best value equipment in the market."
Combined with Generation's design engineer team and commitment to value, Futuro provides scaffolders with quality at the best price.
If you want to find out more, Generation's demo days are FREE to attend across the country.  Talk to your local branch, or check out our website for updates to see for yourself.