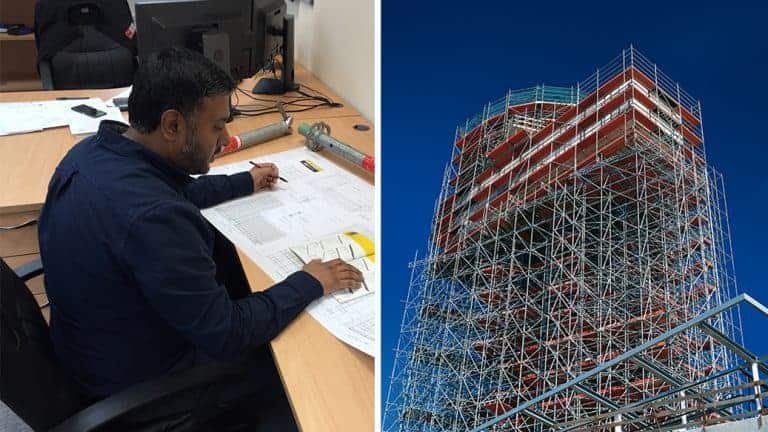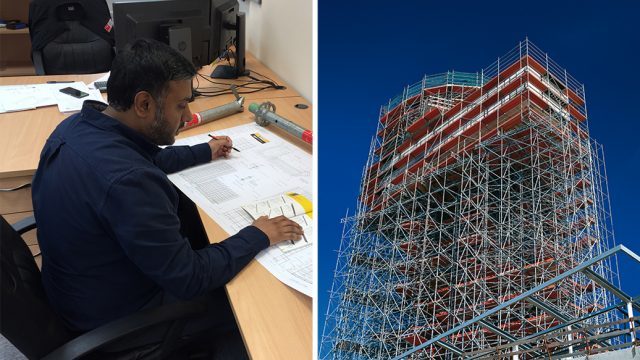 Generation launch new design and support services. The move is combined with investment and development of the Futuro system. The new design and engineering team provide scaffolding sub-contractors who want to adopt a ring system or have a complex structural project with access to:
A highly skilled estimation, design and engineering team
State-of-the-art design software
Project support and financial assistance
The Generation design and engineering team are co-located with Altrad DESSA, to create a shared centre of excellence. Scaffolders, in-house designers and independent consultants can now tap into these skills to support the adoption of new products, such as Futuro, and on structurally challenging projects.
The design and engineering service now work with Generation customers to support and deliver:
On-site surveys
Hand sketches
Working CAD drawing production
Stress and structural analysis
Estimation
Material shipping and health and safety advice
Equipment solutions based on scaffold and access requirements
The service is in response to our customers increased adoption of system in response to contractor demands, financial and labour pressures. In response, Generation has increased its investment and development of Futuro and the free customer services it provides.
Futuro is a versatile Ring system, which is fully compatible with other Imperial ring systems at a fraction of the price. The provision of full design and engineering support means that Generation's account customers and their design teams have complete support to support the adoption of Futuro and any complex project.
Futuro supports a broad range of applications, in particular, construction projects for industrial and civil engineering; where adaptable heavy-duty scaffolding systems are especially important. The vast structures and complexity of these projects make the depth of experience and design support a vital part of the specification process.
Generation believes the future of system scaffold is Futuro. Our customers can now tap into the product benefits and the free services provided to grow the projects they work on and their business.
Talk to us how we can support you within the estimation, specification, design and delivery stages.