School children and staff narrowly miss serious injury after scaffolding collapses onto a school in Wales.
An investigation by Health and Safety and Vale of Glamorgan Council officials is underway after scaffolding collapsed on to the main entrance of Albert Primary School in Penarth, Wales on Friday 5th May.
Reports suggest the scaffolding was erected on a neighbouring property and came down in high-winds. Amazingly no children or staff at the school were injured.
One parent said "My wife and kids had walked through the gate moments before the scaffolding came crashing down. A very close call".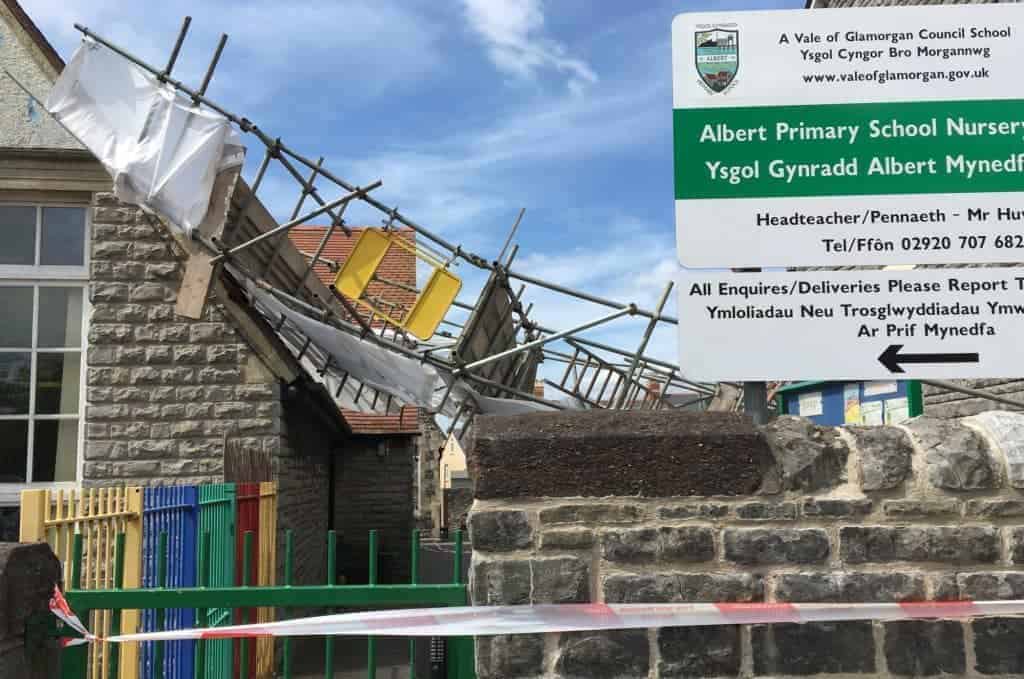 Albert School issued a statement to parents saying "Please be made aware that the Top Gate of the school is not accessible today due to a neighbouring property's scaffold falling across into the school premises.
Please be assured no one was injured in anyway. Due to restorative works taking place there will be considerable congestion at the end of the day."