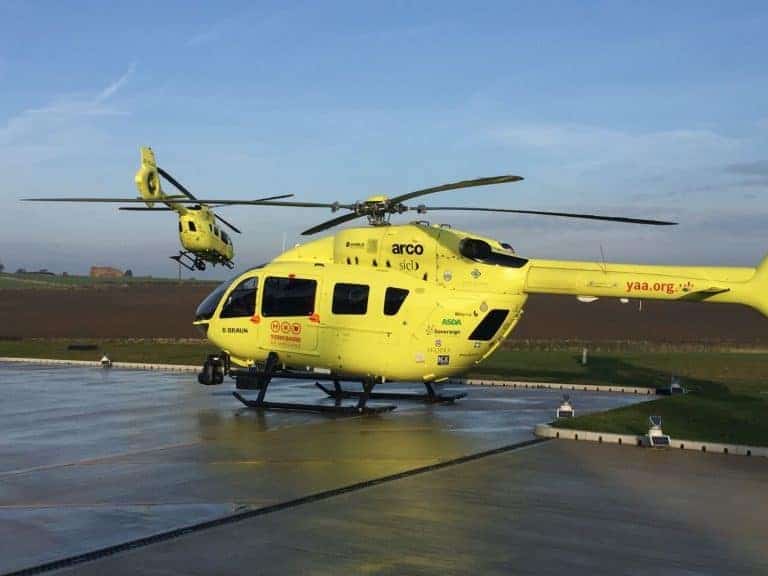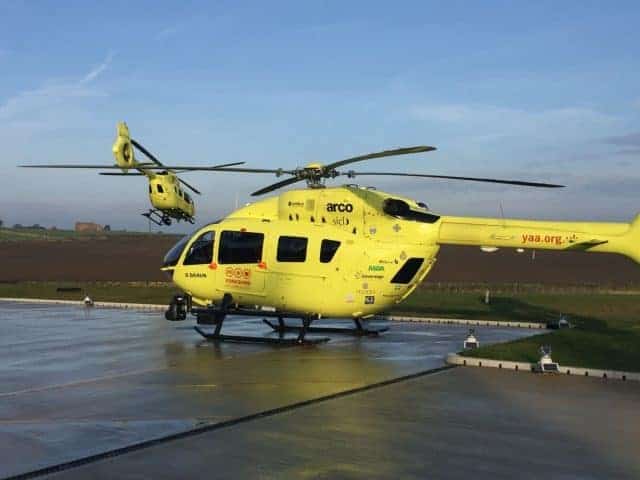 Planet Platforms has pledged to keep their sponsorship of the life saving YORKSHIRE Air Ambulance (YAA) going beyond the company's 40th anniversary.
As one of the world's leading manufacturers of working at height equipment the Wakefield headquartered business, has been proud of their relationship with the YAA. A key maintenance provider for the two helicopter operation, they also see their role as giving something back to the community. With this in mind, the team will be organizing a series of fund raising activities, as well ensuring YAA's maintenance costs for another 12 months.
MD Peter Pemberton said: "Yorkshire Air Ambulance ethos of protecting those in danger resonated with our founding principals. Planet Platforms has worked with Air, Sea and Rescue and the YAA for many years so it seemed logical to support them in our anniversary year. YAA is an independent charity operating two helicopters out of Nostell Priory in Wakefield and North Yorkshire. Being on our doorstep they were an obvious choice for our anniversary year charity. It costs £4.4m each year to keep both aircraft flying and provide the valuable service the public relies on. We have already planned a series of fundraisers throughout the year in addition to the sponsorship and would urge everyone to support them."
As a rapid response air emergency service the Charity serves a population of approximately five million people across four million acres.
Planet Platforms makes bespoke working at height solutions and off the shelf scaffolding for major aviation, defence, rail, offshore and construction companies around the world. It was keen to mark its celebration by reflecting its core values.