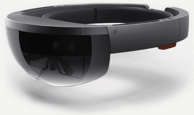 Continuing its innovative drive for scaffolding visualization, Avontus Software announced a new app for Microsoft HoloLens at HAKI's open house last week in Milton Keynes. HAKI's customers were able to see the new equipment that HAKI is offering in all virtual reality platforms.
Viewing scaffolding in HoloLens is what Microsoft and Virtual Reality (VR) experts have coined MR, for Mixed Reality. MR projects a 3D scaffold model onto the view of your surroundings and allows you to interact with it. This model can be rotated, scaled, and placed anywhere, including being viewed 1:1; scaffolding can be shown at actual scale right on the structure it is providing access to.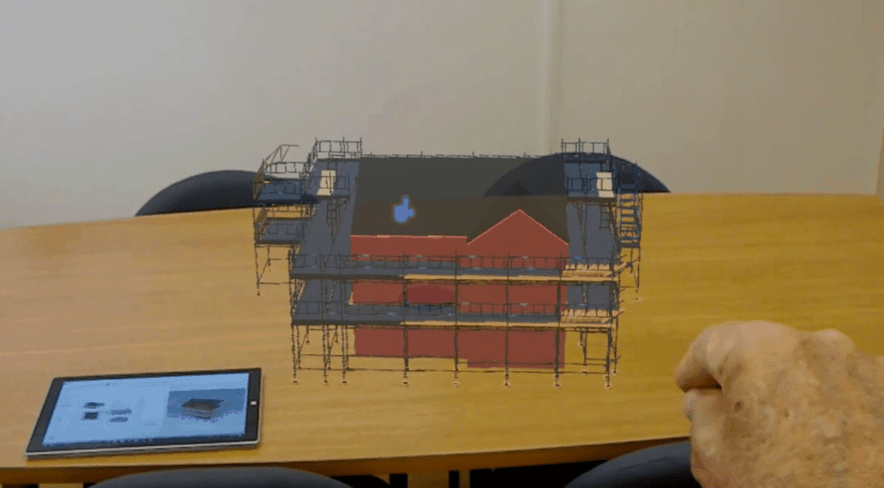 "Even when using traditional 2D and even 3D drawings, a scaffolding company's customers often don't understand how scaffolding is supposed to work, let alone what it's going to look like. MR and VR enhances processes that customers already have in place today," explains Shaun Whyman, Avontus support specialist.
With a mouse click, a Scaffold Designer model is exported to Avontus' Scaffold VR cloud service. In the Scaffold VR app end-users can log in and fly through these scaffold models on an iPhone, Android, HTC Vive, Google Cardboard, and now Microsoft HoloLens. If design changes are needed, the model can be modified and uploaded in minutes for further review.
"Both MR and VR are game changing technologies," says Andrew Smith, Avontus sales director. "Our customers are reporting that their traditional 10-15% quote wins are turning to 25% and even 30%. These tools are giving them the ability to show their customers exactly what they're getting without any extra work."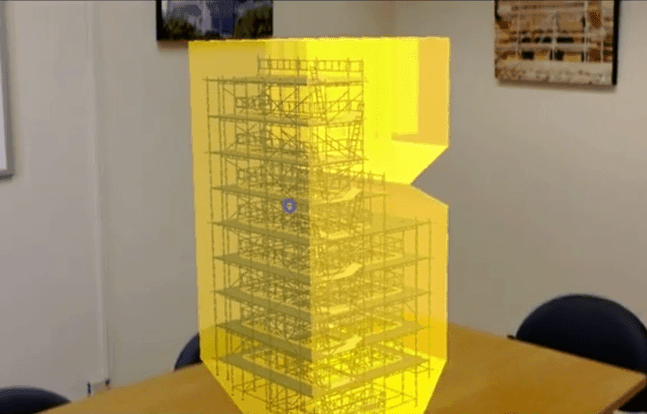 Even for the seasoned VR expert, the choice of devices in the VR space is daunting. Some devices are wireless, some are inexpensive, and new mixed reality devices are hitting the market every month.
"We've designed the Scaffold VR app to support new devices as they become available," says Brian Webb, the founder of Avontus. "We're developing cutting-edge technology by supporting both mixed and virtual reality."
To see HoloLens in action, check out this videos that shows the flexibility of this new technology.
For more videos please click here
Scaffold Designer, together with Quantify, their scaffold management software, captures the entire scaffolding workflow from estimate to final hire invoice.
For more information visit Avontus at www.avontus.co.uk or www.avontus.com.