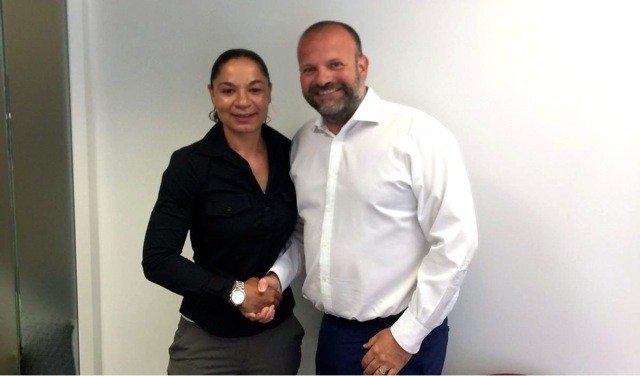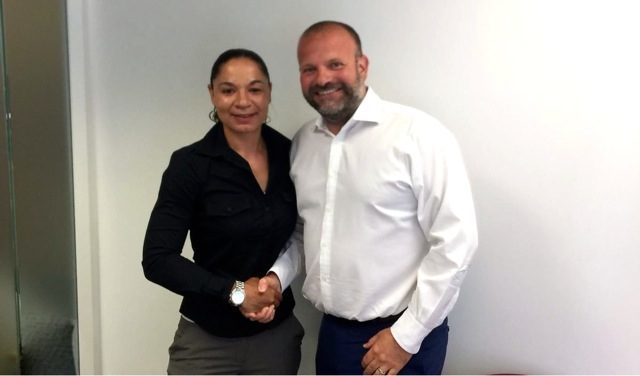 GKR have had the pleasure in announcing that Yvette Freeman has joined the company as a Trainee Scaffolder. Yvette brings an impactful set of capabilities and experience to her role, having worked as a Police Constable for the British Transport Police.
London based GKR Scaffolding say her dedication to safety processes, proactive attitude and great communication skills set her apart from other candidates. The recent headlines about how only a handful of women are working as scaffolders caused some industry debate. For a while, GKR have been involved in various industry initiatives to address the skills gap and increase diversity in the industry. It was this that encouraged Yvette to apply to work for the business after having a dialogue with Vicky Welch, who is behind the Facebook community, Females in Scaffolding.
Yvette Freeman said: "It means a lot to me that a business has recognised my potential after switching careers, and is willing to invest in my training and development. I've been keen to build a career in construction since leaving the Police force and then working as a labourer for a renovations company. I'm really excited about training and working with GKR, and helping break down barriers in the industry."
Yvette will also be working on GKR's BetterFuture programme, advising and acting as an ambassador for skills and diversity initiatives. Yvette knows how important it is to have female role models within an industry after having a female mentor in the police.
"It would be great to walk past a building site in a few years time and see women scaffolders at work. I'd like to think that I played a part in them choosing construction and scaffolding as a career by showing them that women can do it."
GKR's MD Lee Rowswell added: "What impressed us about Yvette was her attitude and approach, and given that she comes from a different industry she will bring valuable transferrable skills. We hope that our announcement about Yvette will encourage women and anyone wanting a career change to see past perceived barriers to working in this sector. This goes a long way in ensuring we attract the right skills, not just the right gender to our industry. We are genuinely excited about Yvette joining us and helping her shape the career in construction that she aspires to."