Godiva Group have erected what is believed to be the tallest free-standing scaffolding in Coventry.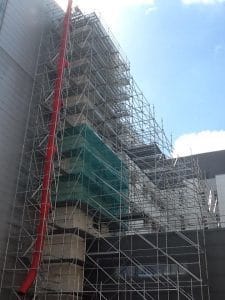 Godiva were contacted by Coventry's University Hospital Maintenance contractor Vinci Facilities to assist with an emergency scaffold at the hospital, due to the potential of spalling Render on an area of the building adjacent to the emergency ambulance entrance.
Godiva contacted system manufacturer AtPac who produced a fully buttressed free-standing system design within 12 hours. No ties were permitted into the building fabric due to it being rendered, patching difficulties as well as a lack of through tie opportunities.
Godiva commenced the structure following design approval the next day and the structure was erected by a team of 4 operatives within 7 working days to a height of 28m with a fully buttressed supporting scaffold. The free-standing structure incorporated two public protection gantries a full height system staircase for operative access both during erection and for the client, as well as a fully decked façade access scaffolding. A full height rubbish chute was added as a designed item a few days later for material removal at high level.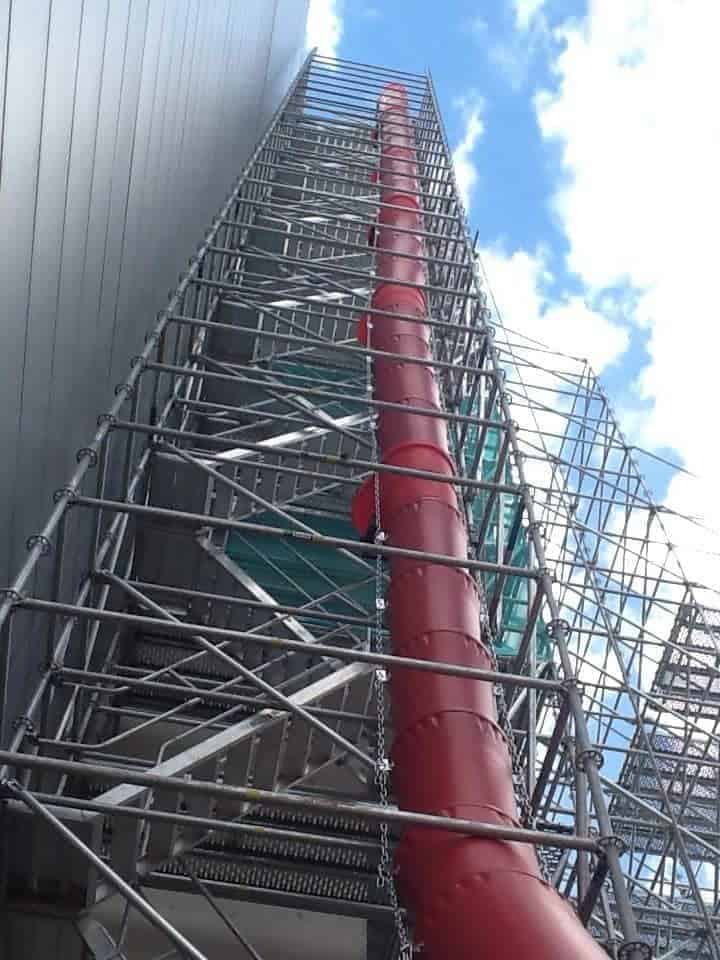 Managing Director Colin Taylor said "this was our first experience utilising the AtPac system and from the initial design through to project completion i have been impressed with both the response and overall level of service provided."
"The system provided an increased level of safety, reduced manual handling , whilst increasing output levels, resulting in a delighted client and a quality finish, a great effort all round, a real platform for success for all concerned in my view."