BoS Family Business of the Year Winner constructing success
Spitfire Scaffolding is flying high as winners of the first BoS Family Business of the Year Award. Putnoe based Nigel, Barry and Stuart Corbett created the company in 2009 after they saw work drying up during the infamous credit crunch.
All they had to their name was a single lorry, but just eight years later the business is quickly expanding as other family members join the firm. Orders have soared, enough for them to also look for a new apprentice.
"Back when we started we were such a small business, we had just one loading bay for our equipment. "It was an amazing experience, the feeling when we won, it was a total shock and has been great ever since," said Managing Director Nigel.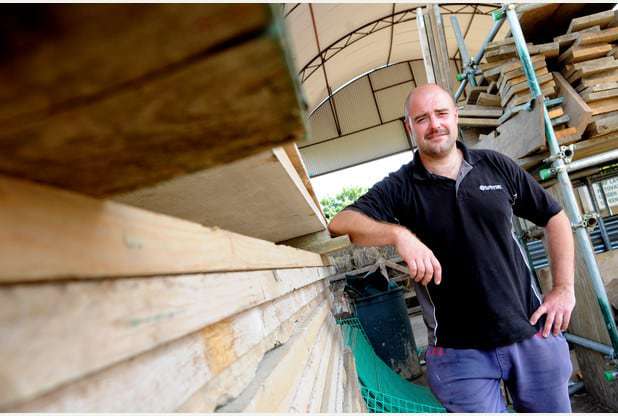 "Keeping that family vibe has been extremely important to us and even with the new guys starting as scaffolders, we have kept that vibe going. We are just one big family."
The ethos of the brothers is to provide the very best service, but with a relaxing yet efficient vibe. In fact, several yards have been added to their ever increasing portfolio, and there are more opportunities on the horizon. Nigel added:
"We've had some great end of year results, an extra 30 per cent of trade, taken on new guys and are in the market looking for a new apprentice. Apprenticeships are the way I wanted to get into this industry and to offer a chance for a young person to start off their career is exactly why we started this. We see them right through their journey, we handle all of their training and qualifications, right up to being fully fledged scaffolders."
The Astwood-based business are keen to share their expertise with the younger generation hopefully to create more jobs for people along the way. That has to be good news for both the industry and the local economy.