The National Access and Scaffolding Confederation have set aside £30,000 to help members needing to meet the CISRS CPD scaffolders requirements by 1st July. This initial funding will enable them to make a payment of £125 to NASC member companies, who support their employees through this process. These monies will help subsidise training costs for 240 operatives in the first instance. A further £20,000 will be ring-fenced for additional CPD funding (160 operatives), should this initiative prove successful.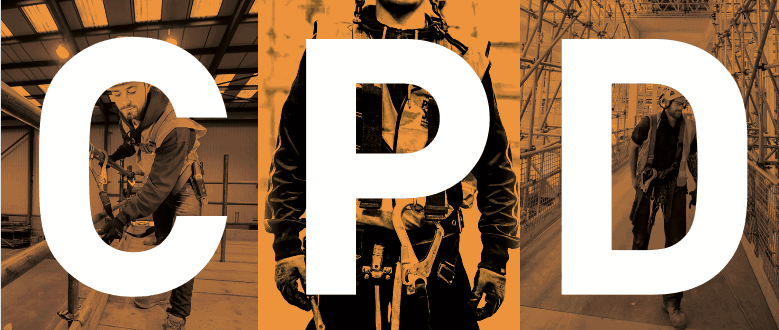 "The Confederation fully supports the introduction of the CISRS CPD requirement prior to card renewal", said NASC President Alan Lilley of Commercial Scaffolding Ltd in Hull. "We see the benefits it will bring to the scheme, the individual card holder and their employers. We do realise however, as with all training these benefits do not come without costs. As such NASC is looking to reinvest a substantial amount of money into NASC member companies who support their employees through this process, and meet the costs of the CISRS CPD training."
Operatives must hold a current valid CISRS Scaffolder or Advanced card  renewed via the CISRS CPD 2-day course, to be eligible for funding. A link will be provided by NASC enabling members to complete an online application form in order submit a claim. Applications will be verified via the CISRS database prior to funding being released, with payments being made within four to six weeks for those who meet the criteria. Any individual member company will be limited to a maximum of 10 applications initially.
UK Scaffolding Contractors currently paying a CITB levy will be able to apply for a CITB short duration training daily attendance grant. This currently stands at £50 per day for employees completing CISRS CPD training. CITB are currently running a pilot scheme with NASC members which could see the daily attendance grant figure to be raised to £100 per day for those undertaking CPD when the new CITB funding is made available later this year. Again, this will be available to all both NASC and non NASC members
CISRS Scheme Manager Dave Mosley said: "It's great to see the level of financial support NASC is willing to make available to assist their membership a possible figure of £50,000 and I hope I can convince them to consider further funding in 2018."
A number of subsidised CPD courses will be available across the UK over the coming months. Though all will be open to employers, it's strictly on a first-come-first-served basis. All will be limited to one candidate per company. CISRS with the support of National Construction College, LTC Group 87, Safety and Access Ltd and Simian Skill Ltd, will be running the scheme.