The need to make the UK's high rise tower blocks safe is putting pressure on scaffolding supplies. Across the UK scaffolding contractors are already supporting projects to remove flammable cladding from council owned tower blocks.
Initial inspections have identified over 120 tower blocks with flammable cladding, the majority of which will require scaffolding to support its removal. The Guardian, on the 27 June, reported over 37 councils identified buildings that failed tests. Work is already underway in Manchester, Salford, Portsmouth and Sunderland, as well as Norwich, Doncaster, Stockton-on-Tees and Plymouth to remove flammable cladding. These initial findings and work do not reflect the total scale of what is required to make Britain's building stock safe.
The British Research Establishment's cladding combustibility checks have had a 100% failure rate. The result seems unbelievable, how could British construction and Government fail to deliver at least one safe tower block? This led the construction industry and government to question the validity of the testing regime.
Communities Secretary, Sajid Javid, commissioned Swedish independent experts who ratified the BRE's testing and results. On the findings Sajid Javid said: "It's obviously disturbing that there are such a large number of buildings with combustible cladding, and the priority now is to make those buildings safe."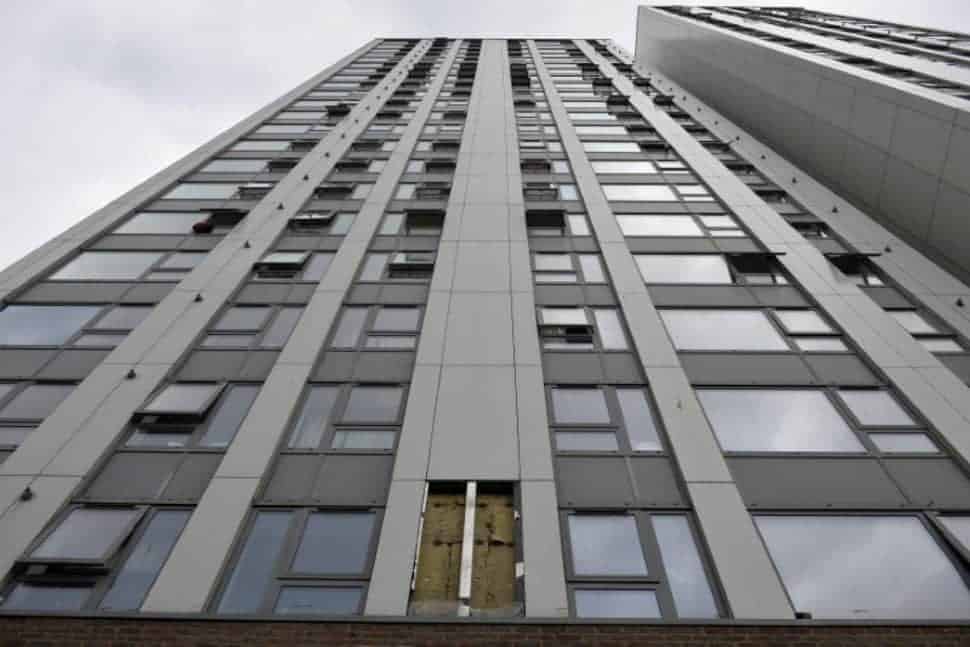 Whilst the immediate work has focused on public sector buildings, it fails to reflect the size of private sector ownership. Construction News reports that public sector high rise buildings only account for 45% of ownership, with the private sector accounting for 55%. Based on the size and scale of the failure rate calls are being made to extend the review so that it encompasses all of Britain's high rise tower blocks. Construction data providers Glenigan estimates that the total bill for remedial works to fit sprinklers and remove cladding could be around £600 million.
Who will pay for the final bill is unclear, but there will be a pressure on any council or private owner to undertake immediate remedial action to ensure resident's safety. Javid has announced "where appropriate mitigating measures cannot be implemented quickly landlords must provide alternative accommodation while the remedial work is carried out". This is what happened in the four tower blocks in Camden affecting 4,000 people.
The scale and immediate timescales for the cladding removal, coupled with the summer peak construction period has created a spike in demand for scaffolding and access products. In particular fire retardant boards and steel decks. This sharp rise in demand, without proper management, could lead to further short-term rises in scaffolding prices. These would accompany the post-Brexit price rises caused by higher steel and timber costs and a weaker Pound.
When asked for a comment about the impact on supply, Generation UK Managing Director, Mark Clifford said, "we have already seen stronger than usual demand for scaffolding hire. Our customers were already busy supporting the growth in housebuilding and new infrastructure projects, but the removal of cladding has created significant additional demand.
We have taken immediate steps to bring forward orders so that we can guarantee our customers the supply of scaffolding stock they need."