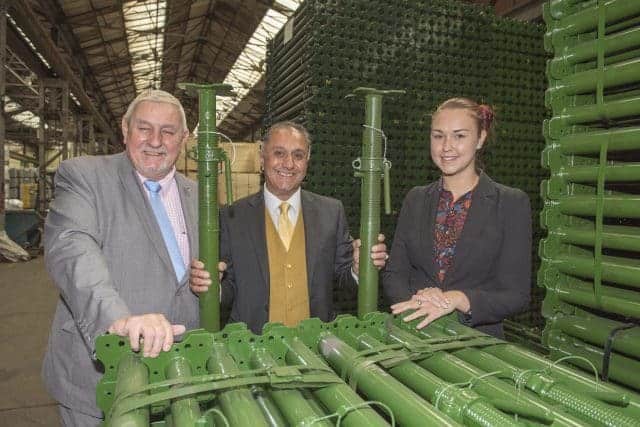 Scaffolding & Construction Products Limited (SCP), the UK's leading supplier of Acrow props and general construction products, has been acquired by Metal Spraying (UK) Limited (MSUK Group) for an undisclosed sum.
In a statement MSUK have said the move will give certainty of supply of safety critical access and scaffolding products and ensure job security
SCP was established in 1998 and is a respected supplier of non-mechanical construction equipment which is used widely in scaffolding, demolition, formwork, falsework and temporary staging sectors. SCP's Acrow Props are the brand leader with a unique design that is FULLY tested under BS 5507 to the BS 4074 standard.
Wolverhampton-based MSUK Group is a major manufacturer and distributor of more than 1,000 products covering access and formwork equipment, scaffolding, groundworks and events. The Group is the sole approved manufacturer of the innovative Klawz scaffold fitting, ScottiClip, Tamer and Safelinx scaffold board retaining systems.
MSUK Group managing director, Dale R Dale, said: "We've worked closely with SCP for almost 20 years and have made this investment to ensure job security and certainty of supply. SCP will integrate seamlessly with the current products and services we offer at MSUK Group. Moving forward we plan to develop and expand this range and help our customers improve performance both locally and in the export market."
City of Wolverhampton Council Deputy Leader, Councillor Peter Bilson, added: "It is excellent news for the city and the Black Country, in terms of investment and jobs, to see MSUK Group's growth. It demonstrates the business environment in Wolverhampton remains buoyant. There is an excellent business support structure in the Black Country accessed through a wide-range of partners and programmes such as the AIM (Black Country Advice Investment and Markets) programme."