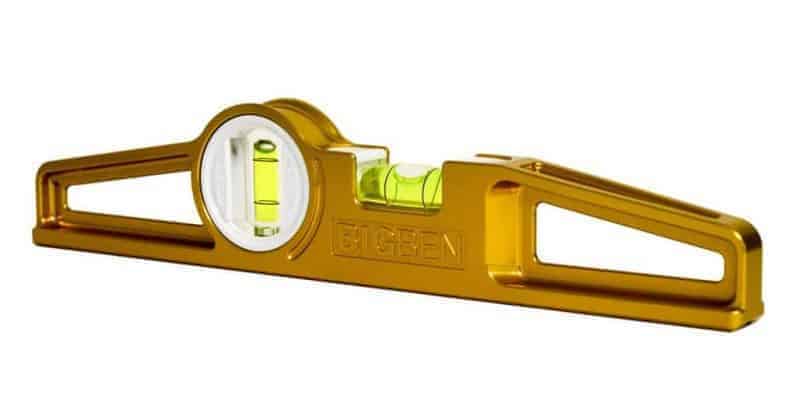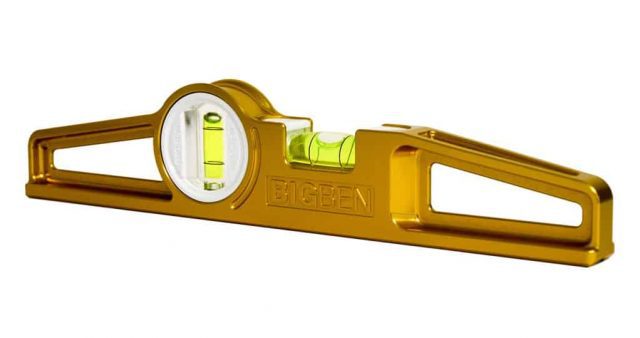 Swiss tool manufacturers Big Ben® have launched a new eye-catching magnetic level made from aircraft alloy with a smart grooved base.
According to stockists Leach's, the golden coloured scaffolders level called Gold Groove™ is proving popular amongst scaffolders across the country, and we can see why!
This ultra-tough, top shelf premium level has been machined from aircraft alloy and is said to be the perfect size and shape for scaffolders, weighing only 240g.
The Gold Groove™ level also boasts a top class Vistatech™ vial which is far easier to read in various light conditions making the level far faster to work with and more accurate to work with.
Apart from the level having the beautiful looks of a Italian supercar, Gold Groove has the addition of a smart groove along it's base which ensures it always sits straight on the scaffold tube and has Induction magnetics technology™ which is guaranteed for life ! 
Leach's say the development of this groundbreaking level is the result of very much research and input from Scaffolders over the years.  Eventually after a lot of investments, new technology has made it possible to machine this simply beautiful tool out of a single piece of solid material.
With it's golden colour the level comes with a golden price for it's premium features and exquisite design expect to pay £79+VAT.
However as the saying goes 'you buy cheap you buy twice'.