Scaffolding training experts, Simian International, have launched their next venture in the world of health and safety training, with a brand new online training website.
Already a big name in the educational scaffolding industry, Simian told us the inspiration behind creating an e-learning site came from countless requests by individuals within the scaffolding industry to bring their expert training courses to their location. Whilst Simian International have a number of locations across the globe, the logistics of carrying out courses in every location requested is near impossible, therefore the team at Simian worked on a solution to make their training courses more accessible.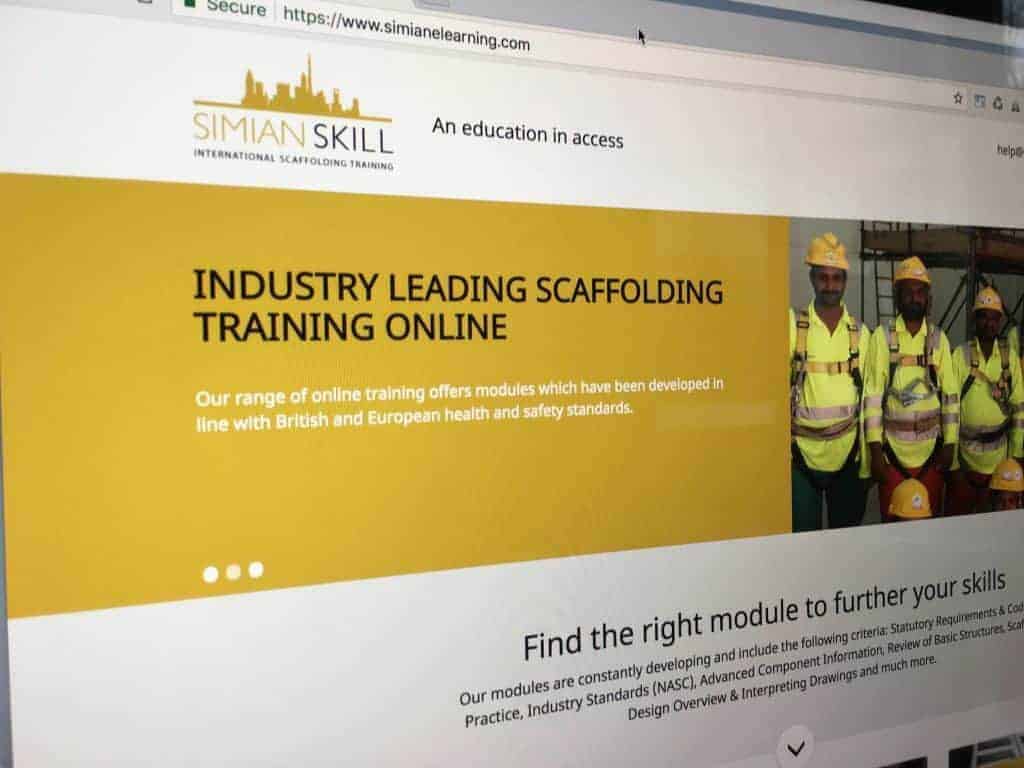 The site has been designed with those working in developing countries in mind and will benefit those who may find it difficult to attend a course in person at one of Simian's training centres because of their location or the cost of traveling. It also aims to provide training for those who may not be able to facilitate the construction site downtime that physically attending a course will ultimately result in.
Simian e-learning consists of six main modules, covering various aspects of scaffolding safety best practice these cover: Birdcage scaffolds, Scaffold components, Independent scaffolds Working at height, Manual handling and Scaffold towers.
Simian told us that currently, the site is only available in English, however, over the coming months, a further five languages will become available, these include Chinese (Mandarin), Hindi, Korean, Nepalese and Urdu.
Modules will consist of tutorials, animations, mock exams and final exams, with trainees subsequently receiving a certificate from Simian International as proof that they have taken part in and passed scaffolding health and safety training.
Overseas Operations Director, Ian Fyall, has said: "We feel by providing this service, we are leaving a legacy to the worldwide scaffold industry and ultimately providing an opportunity to improve the levels of safety for those who may not otherwise receive any training of note."
View Simian International's e-learning site by visiting – www.simianelearning.com