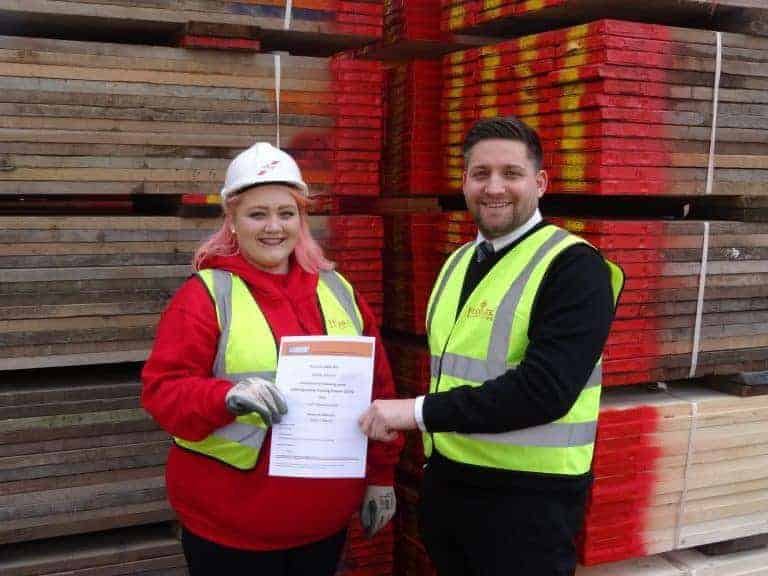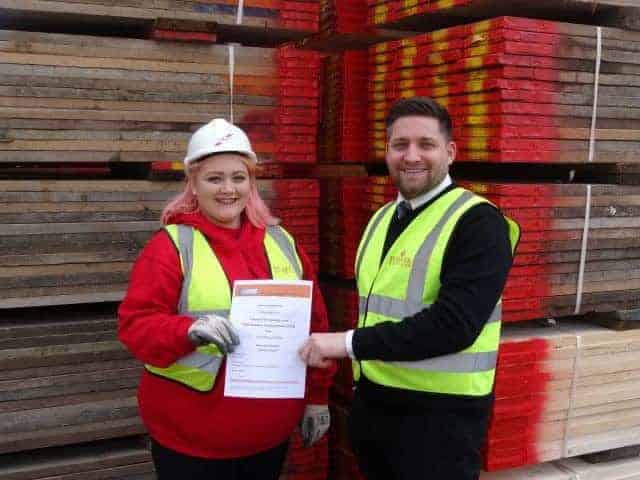 Formark Scaffolding is celebrating the successful qualification of its first female apprentice scaffolder.
Charlie-Lauren Whitear gained her CISRS Labourer Card after achieving the COTS Site Safety Plus Certificate and passing the CITB Health, Safety and Environment test.
The 23-year-old joined the Surrey-based Formark Scaffolding as an office administrator in 2015. After giving as good as she got when bantering with the scaffolders about site work, she decided to go one step further, and join them.
"I told them that anything they could do, I could do with a bra on," said Charlie. "So I couldn't really back down."
"It certainly wasn't a dream of mine to become a labourer or indeed a scaffolder, but why not?"
"A lot of people were very apprehensive when I said what I wanted to do. But when I got a chance to qualify as a labourer everyone at Formark was supportive and now I have got the Labourer Card the scaffolders treat me as one of the team."
Charlie still works in the office at Formark's yard on the London/Surrey border and has already been on site, carrying tubes during the dismantling of a scaffold in Kent.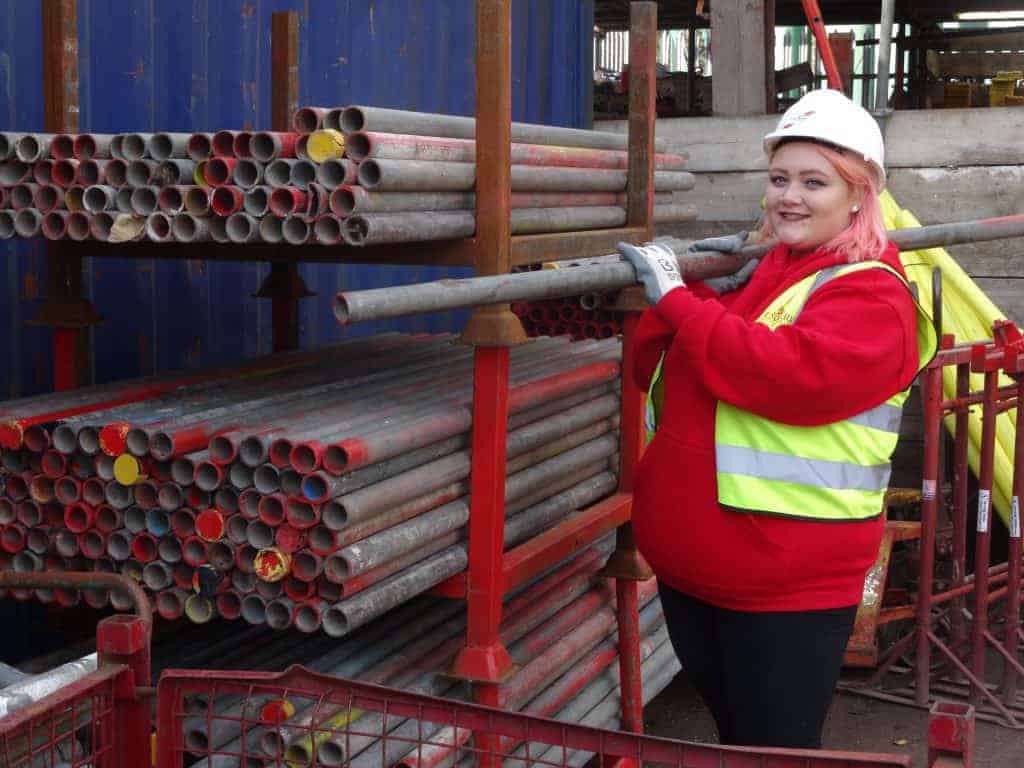 "It was very challenging and very different but made a nice change from the office," she said. "I intend to mix working in the office with site work – and I haven't ruled out becoming a qualified scaffolder one day."
"Once Charlie got started, there was no stopping her," said Mark P Coote, Director of Formark Scaffolding. "We were delighted to support her through the process and look forward to seeing where this new qualification will take her next."