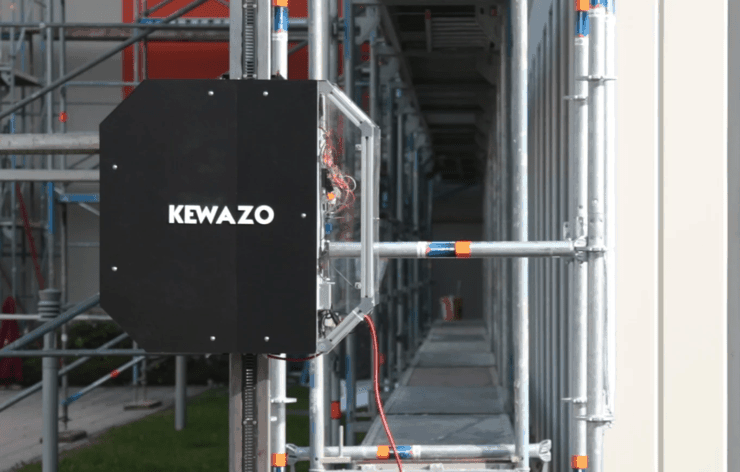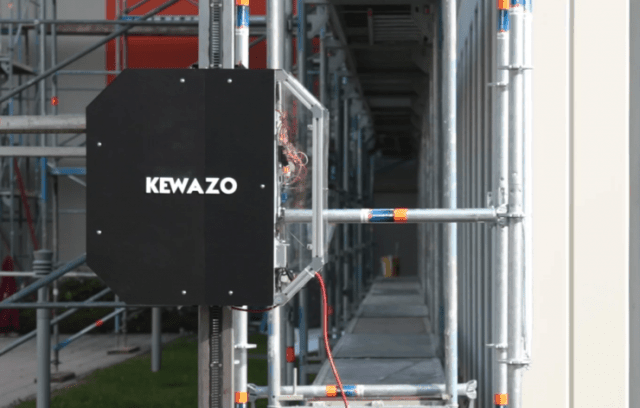 Boffins in Germany have developed a robot that climbs, carries and feeds scaffolding materials to scaffolders.
Munich based start-up Kewazo in collaboration with robotics expert Infineon Technologies has created the robot that they say can reduce on-site labour costs for scaffolding by 33%.
The developers say during the erecting or dismantling of scaffolding more than 80% of scaffolders time is spent moving components from one part of the scaffolding structure to another. The robot aims to make assembly more efficient by delivering the materials to the workers where and when they need them.
According to Kewazo this ability to deliver components by robot saves 33% on labour costs and knocks 42% off the time required to erect the scaffold.
The use of a robot would also reduce the risk of an accident and avoid the effect of continual lifting on workers' long-term musculoskeletal health.
Kewazo's robot moves up, down and along a scaffold by means of a special track attached to horizontal and vertical tubes of the job. It can "see" its surroundings, and it can plan its journey to the scaffolders who need the materials using a path-finding algorithm, and this can be refined using machine-learning, so the robot builds up a better picture of how its human co-workers operate.
The company says its technology could be applied to other areas such as bricklaying, roofing and painting.
Kewazo was founded by Sebastian Weitzel, a former student at the Technical University of Munich. It employs two hardware engineers, two software engineers, a civil engineer and a business administrator, all of whom are in their 20s. According to Weitzel, the company expects to sell more than €40m of robots by 2022.