The 98-meter high scaffold surrounding the Elizabeth Tower, better known as Big Ben was this week completed after the final piece was slotted in place at a rooftop 'topping out' ceremony.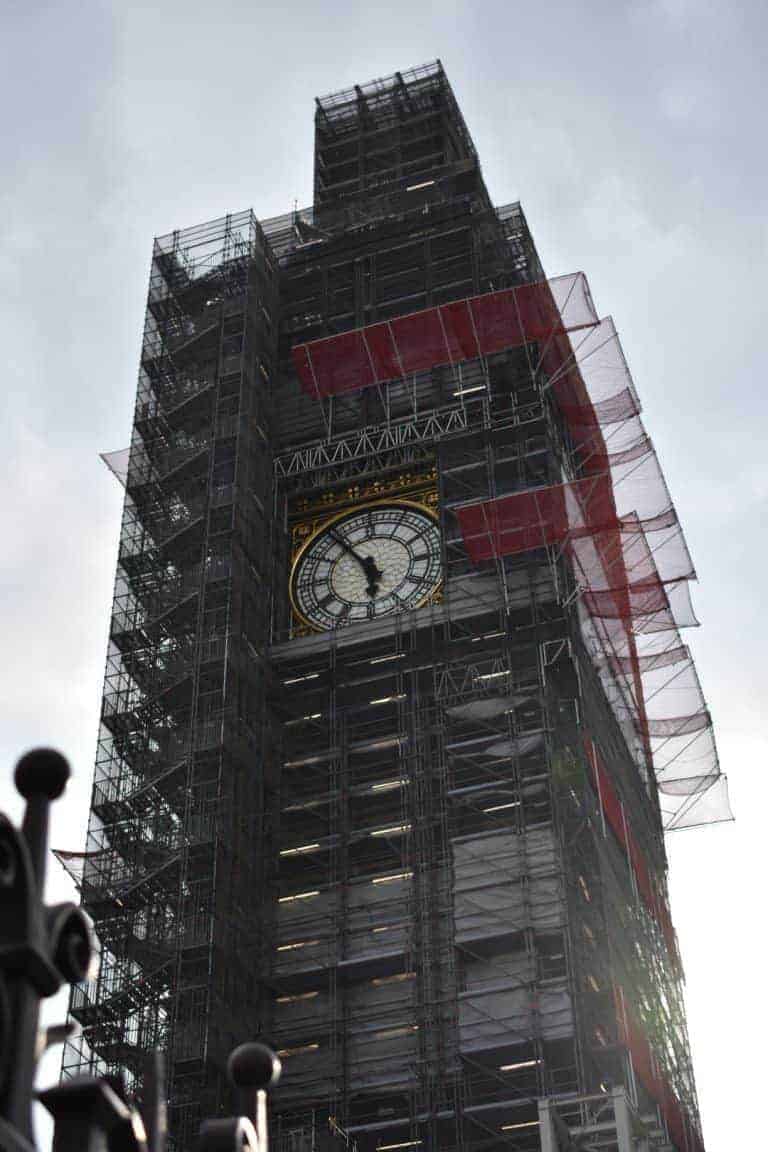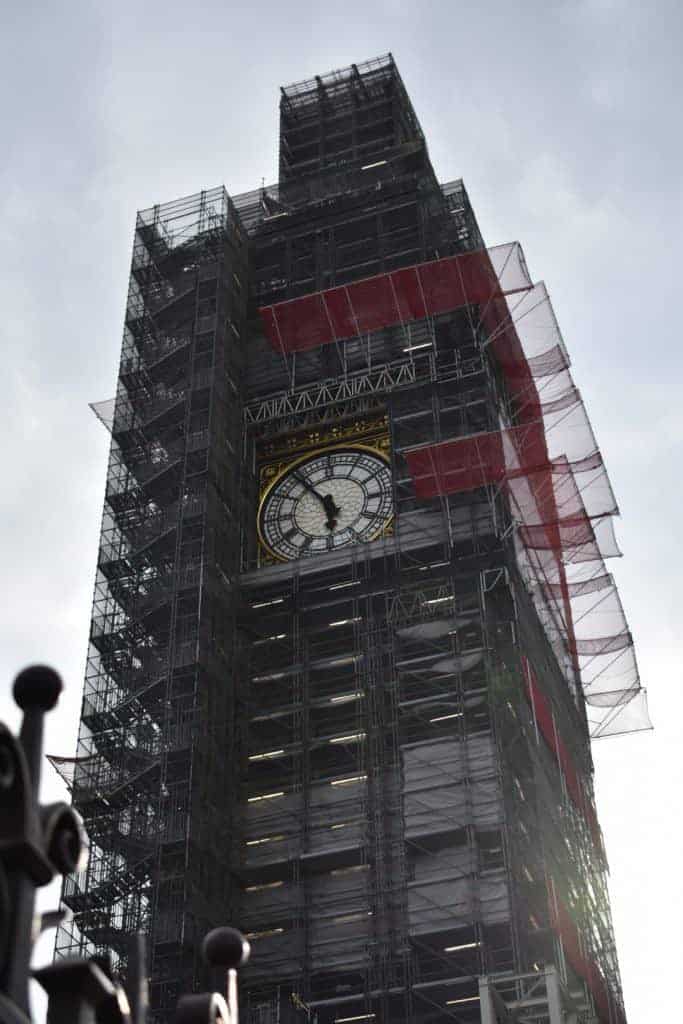 In just over a year, with the worlds media watching, 800 tonnes of Layher has been expertly installed by PHD Modular Access on one of the worlds most iconic landmarks.
The Uxbridge based PHD began erecting the fully bespoke awe-inspiring structure in May 2017. A mind-boggling 23,500 Layher Allround components have been used to create the impressive scaffold. Interestingly, if all the scaffold standards, ledgers, transoms and bracing were laid end to end this would reach almost 20 miles.
With 47 working lifts and a temporary roof at the top, the scaffold is now fully in-place to allow urgent and vital conservation works to continue. The scaffold will encapsulate the world famous clock until 2021 when works to the Big Ben Tower are due to be completed. The upper section of the Tower however, will be uncovered as the project progresses. As the scaffold is dismantled, close inspection will take place of the finished works.
In a ceremony marking the achievement, main contractor Sir Robert McAlpine Special Projects attached an evergreen bough to the scaffold — a centuries-old ritual celebrating the highest point of building work being completed. The Director General of the House of Commons, Ian Ailles, attending the ceremony thanked the team of experts managing the huge task of restoring the Grade I listed building to its former glory.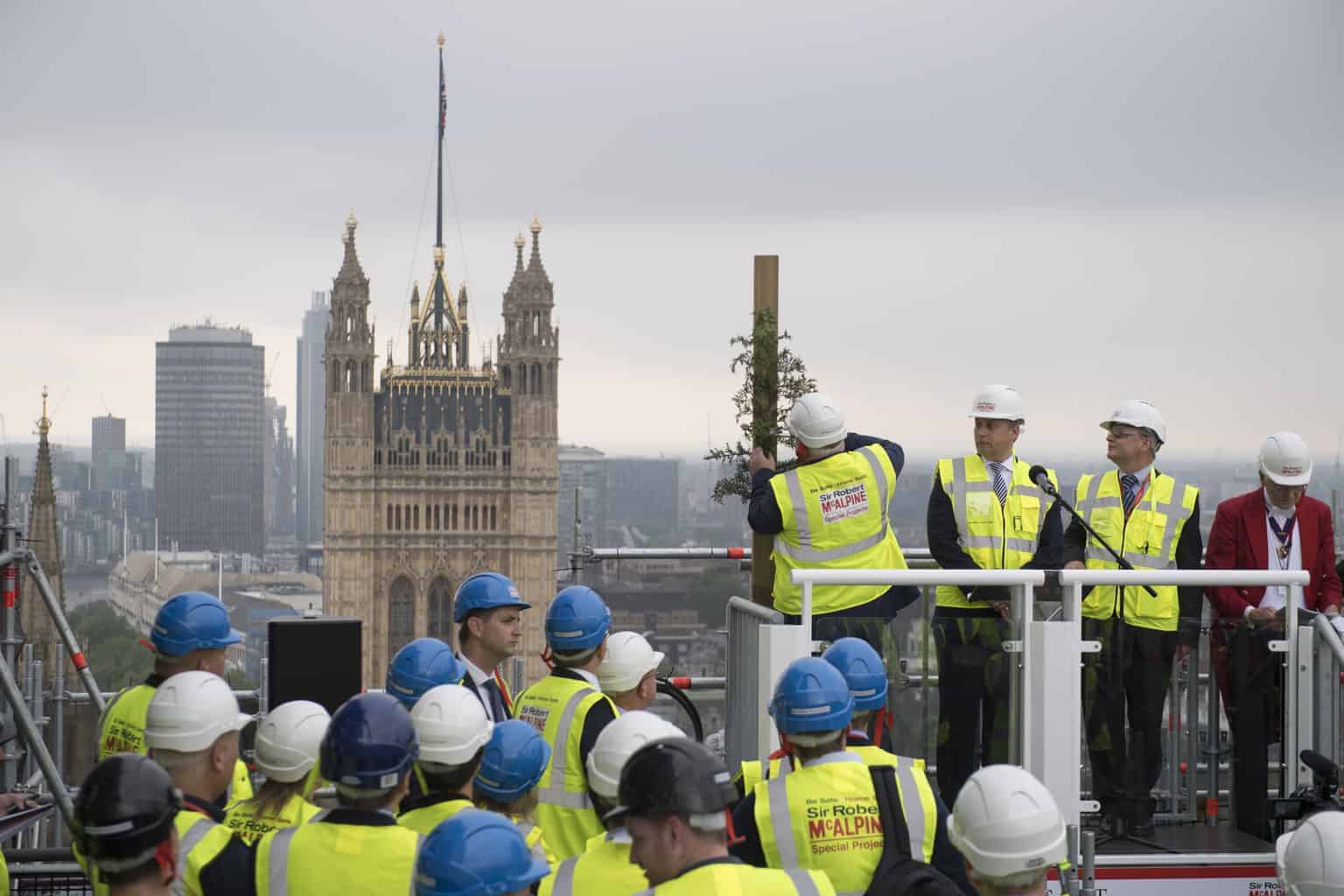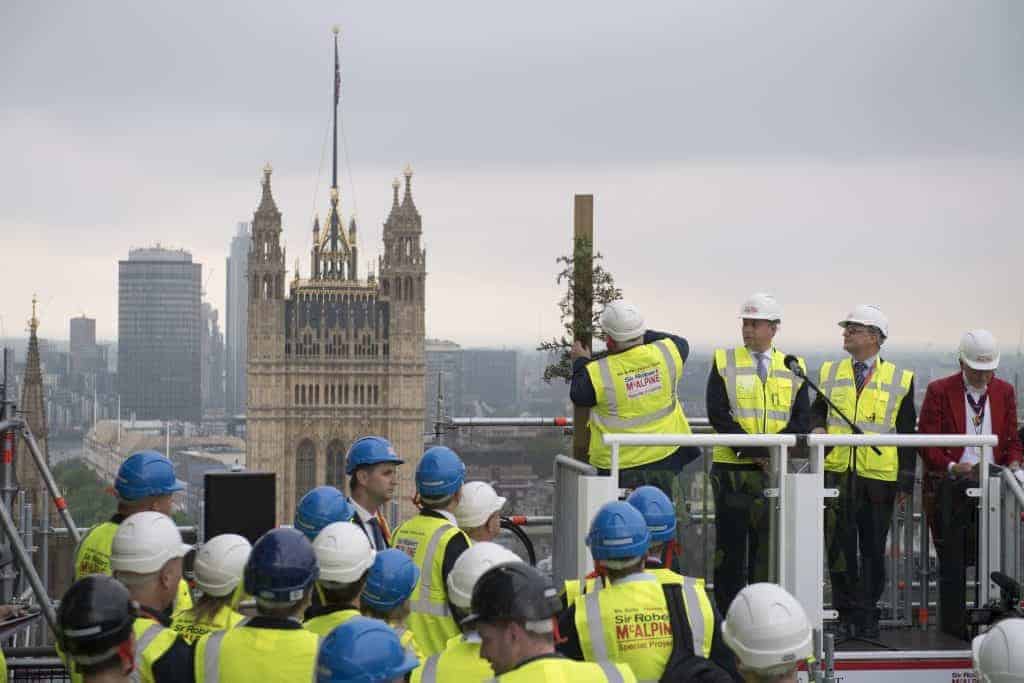 Ian Ailles said: "The steel structure encasing the Elizabeth Tower consists of nearly 24,000 elements, weighs 800 tonnes and has taken just over a year to complete. Despite a complex programme and challenging weather conditions earlier this year, we are on schedule, to the credit of all those working on this much-loved landmark and we look forward to welcoming visitors back to the Tower."
Paul Hamer, Chief Executive Officer, Sir Robert McAlpine Ltd. added: "As one of Britain's most iconic buildings, it is a privilege to be entrusted with the preservation of the Elizabeth Tower. We are proud to help keep this landmark a centrepiece of our country's rich heritage through our skills and technical excellence and celebrate this milestone in the conservation work."
A full project report will be available in the forthcoming Summer issue of our Digital Magazine.