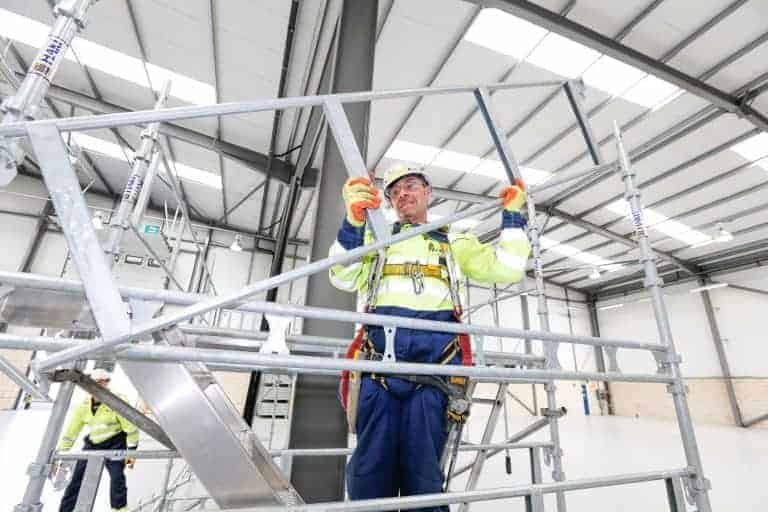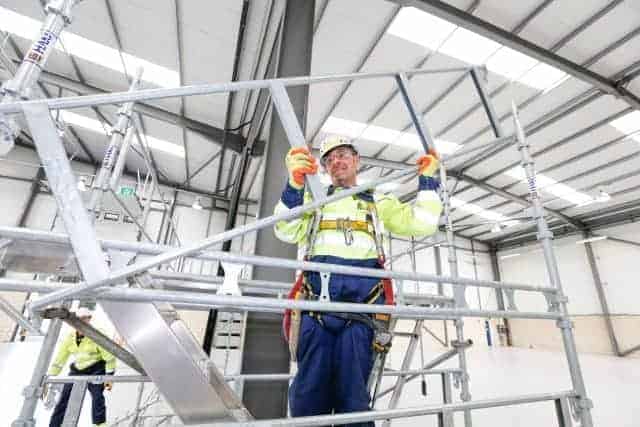 Global scaffolding system manufacturer HAKI has qualified to offer CISRS System Inspection Training at their dedicated training centre in the UK, with course dates now available in February and March 2019.
HAKI, who already deliver the CISRS System Scaffolding Product Training Scheme (SSPTS), is adding the CISRS inspection course to their growing training matrix to help standardise the approach to systems training.
Following CISRS guidelines, the 1-day course will include a theory test based on general inspection and HAKI system product knowledge, as well as a practical exam based on drawing of the structure and faults provided by HAKI's qualified trainers.
All delegates who successfully complete practical and theory assessments of the course will receive a CISRS certificate and an endorsement on their CISRS card.
To attend the course, delegates must hold either a CISRS Basic Scaffolding Inspection (BSI) or Advanced Scaffolding Inspection (ASI) card, or be CISRS Scaffolders or Advanced Scaffolders who have had their card renewed with CPD, showing the inspection endorsement.
HAKI will be offering the CISRS System Inspection Training Scheme half price to existing customers who completed the HAKI Basic Inspection course with the company in 2018, for a limited time only. This discount can be applied upon booking by calling 01908 580420.
All other bookings can be made online here
For any HAKI training enquiries, please contact Jacqueline Boniface on 01908 580420 or email [email protected].