A whopping £18 million in funding from United Kingdom Research and Innovation is set to revolutionise the construction industry through new technology.
With this in mind, four new research projects aiming to speed up assembly, save money, and improve the quality of UK building projects have been announced by the cutting edge group.
They Include:
Manufacturing integrated building components using digital hybrid Concrete Printing (HCP) technology. This project utilizes 3D Concrete Printing to create an object slightly larger than the desired object or near net shape. It then uses subtractive processes including cutting, milling and drilling, to remove a small amount of material in creating the net-shape to sub-millimetre precision. HCP technology will enable the intelligent integration of building performance and energy production and storage technologies, freed from traditional constraints on form and finish.
Applied Off-site and On-site Collective Multi-Robot Autonomous Building Manufacturing. An innovative multi-agent control framework will enable a team of robots to operate in a similar way to how social insects, such as termites, work. They will collectively design and build structures of substantial scale and complexity, by quickly and efficiently organising themselves.
Automating Concrete Construction. A move to dramatically improve whole life construction sector sustainability and productivity. This will be done by creating a culture taking a fresh, holistic approach to the manufacture, assembly, reuse, and deconstruction of concrete buildings, leading to a healthier, safer, built environment.
Integrating Conversational AI and Augmented Reality with BIM for faster and collaborative on-site Construction Assemblage. The challenge is to utilise Augmented Reality (AR) providing visual support to access BIM systems and installation guides, without obstructing or distracting the view of on-site workers. This project will exploit advanced AI, computer visions, and AR technologies to develop an end-to-end BIM solution to support on-site assembly operations. In addition to boosting the productivity of front-line assembly workers, it seeks to eliminate the tedious process of coordinating on-site activities which often involve multiple workers and machinery.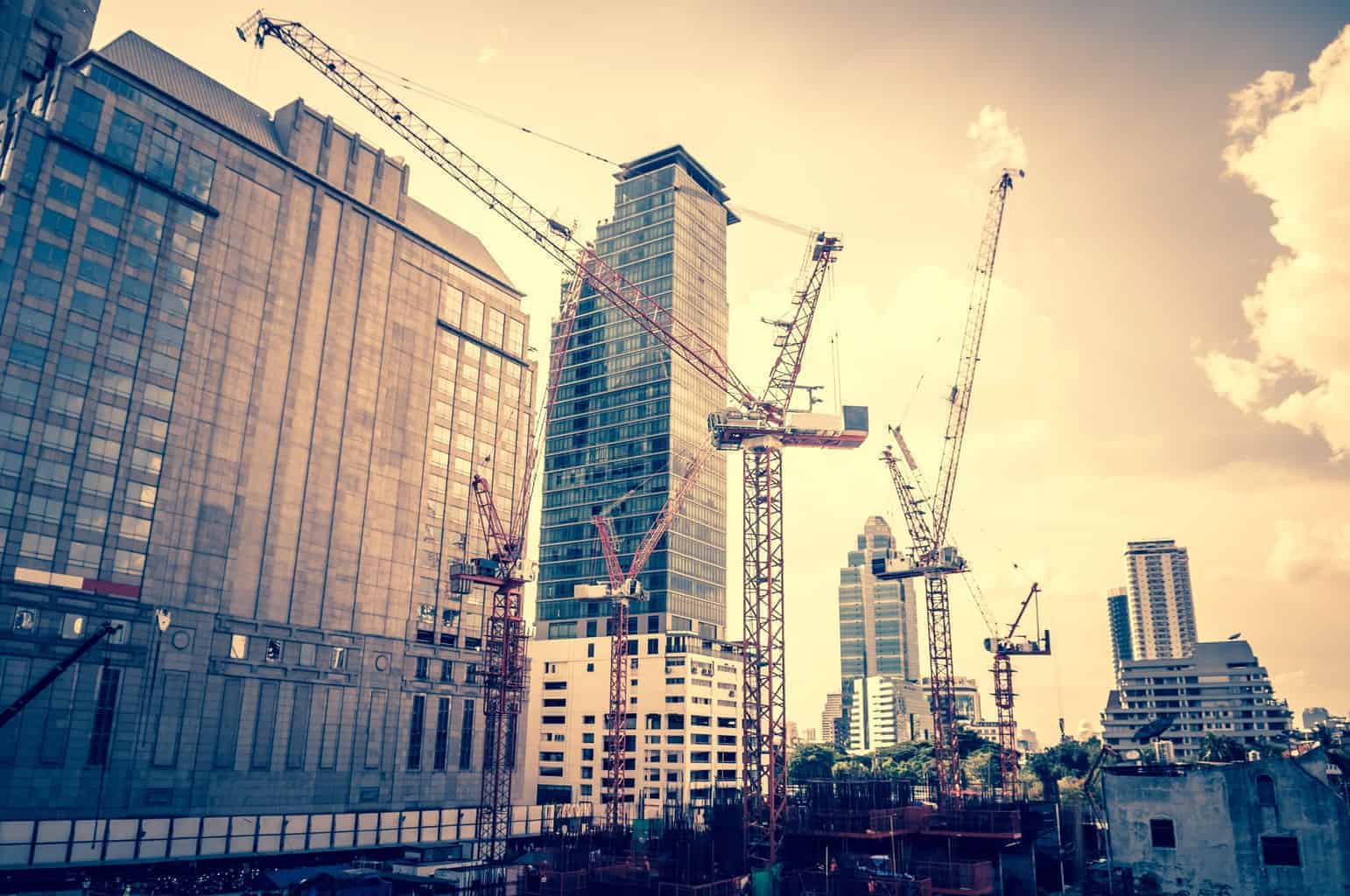 Meeting New Challenges
The new £5 million Research Leaders programme will develop innovative solutions to transform the construction industry and deliver, better performing homes, better jobs and better value for taxpayers as part of the Industrial Strategy.
In addition, UKRI announced £13.3 million, to fund 24 collaborative research and development projects, delivered by Innovate UK, in the construction sector addressing the three core aims of the Transforming Construction challenge programme.
Sam Stacey, Director of the Transforming Construction Challenge, said: "These Research Leaders and Collaborative Research and Development grants are funded by the Industrial Strategy Challenge Fund and play a key role in advancing the transformation across the sector. They will help the construction industry work directly with talented researchers to explore new ways of working in construction that will speed up assembly, save money, and improve the quality of building projects."
Construction Minister, Richard Harrington, was keen to point out: "The use of Artificial Intelligence, digital techniques and off-site manufacturing, help us harness new methods of working. This delivers on the Government's Construction Sector Deal which pledges to build better performing buildings, using less energy and providing better value for taxpayers.
"These new methods to help the construction industry are a testament to the Government's modern Industrial Strategy's aims of building a better tomorrow for us all through scientific and technological advances."
Futuristic Opportunities
Professor Sir Mark Walport, UKRI Chief Executive, added: "Technologies being developed in the UK provide a significant opportunity to transform the way we build, such as the use of augmented reality to improve design or robotics to aid complex building assembly.
"Through projects such as these, the Industrial Strategy Challenge Fund allows us to catalyse innovation across the UK's vital construction industry improving productivity, sustainability and safety."
A range of impressive project partners are involved in the projects including Loughborough, Cambridge, Sheffield, Bath, Dundee and West of England university's, along with Imperial College London. Other well-known names include, KUKA Robotics UK Limited, Cundall Johnston & Partners, Laing O'Rourke plc, Geo Green Power and many more.
Delivery of the funding is led by UKRI through the Engineering and Physical Sciences Research Council (EPSRC) and Innovate UK, under the Industrial Strategy Challenge Fund's Transforming Construction Challenge.