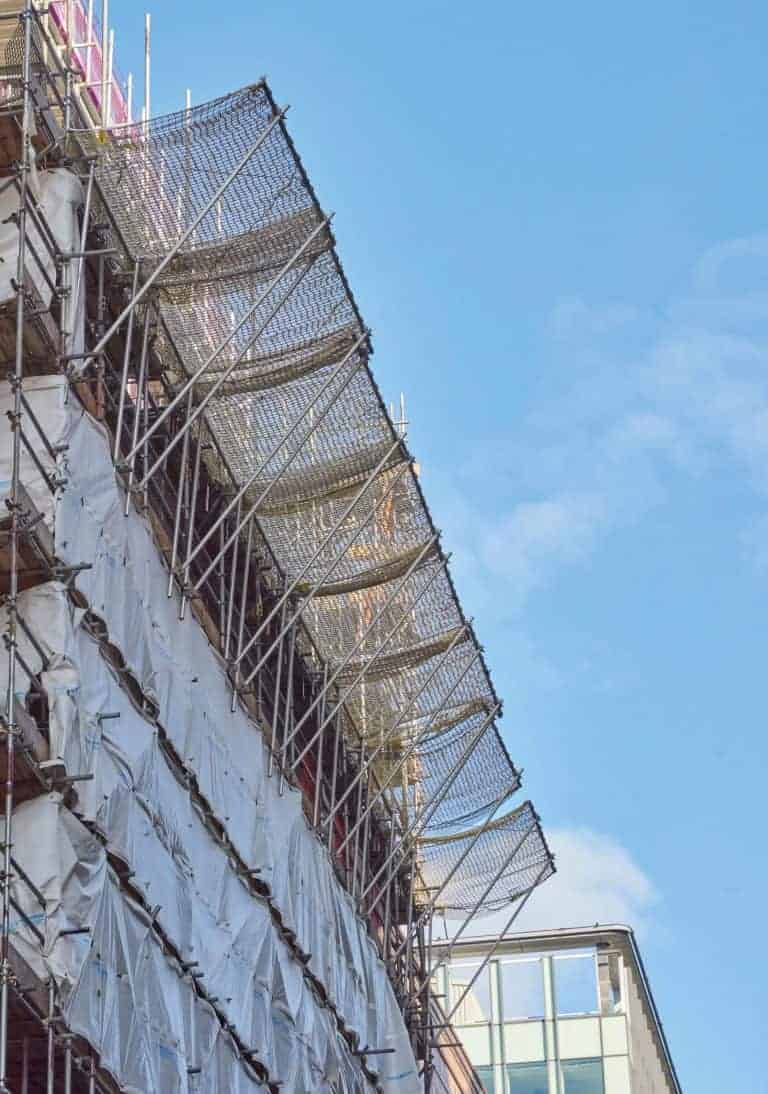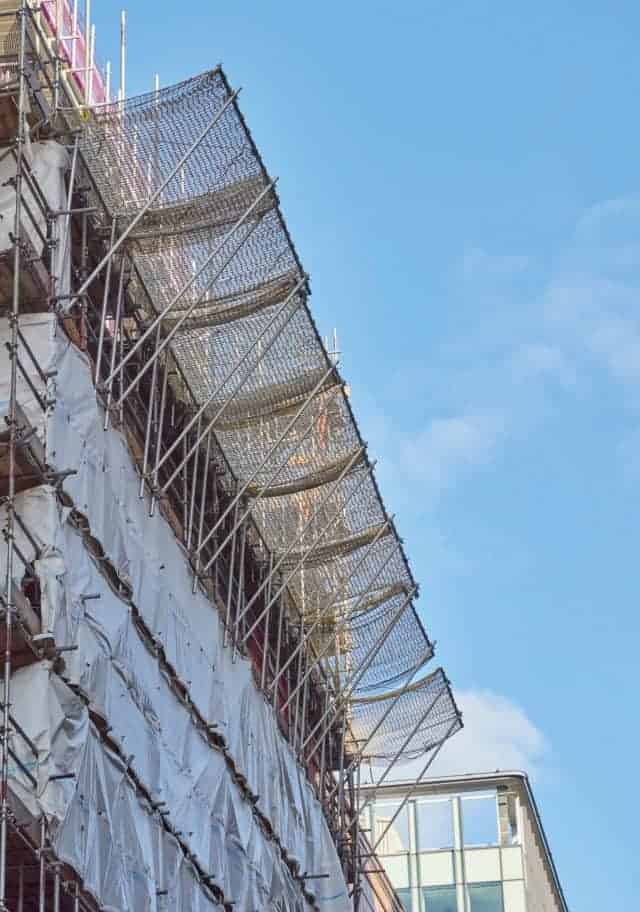 The TRAD Mini Catchfan is a new innovation from TRAD Safety Systems.
This unique system has been specifically designed with the scaffolding sector in mind. The TRAD Mini Catchfan offers significantly increased protection when it comes to the containment of falling objects over that of a traditional boarded fan during the erection and dismantling of a scaffold.
The TRAD Mini Catchfan consists of a 100x100mm net with a 20x20mm net overlay which gives the product energy absorbing properties. The systems designed to catch falling objects rather than deflect them back into the building.
Furthermore, the fan can be raised up the building so you can keep the protection as close as possible to the working area.
What makes the TRAD Mini Catchfan unlike any other safety net fan product on the market is that a crane is NOT required for its installation, or to move it up the building – it can all be done manually. It is often the case that when fans are required, the crane is no longer on site.
Additionally, the TRAD Mini Catchfan connects to the scaffold ledger rather than the standards meaning no adaptions are required to the scaffold to make it fit.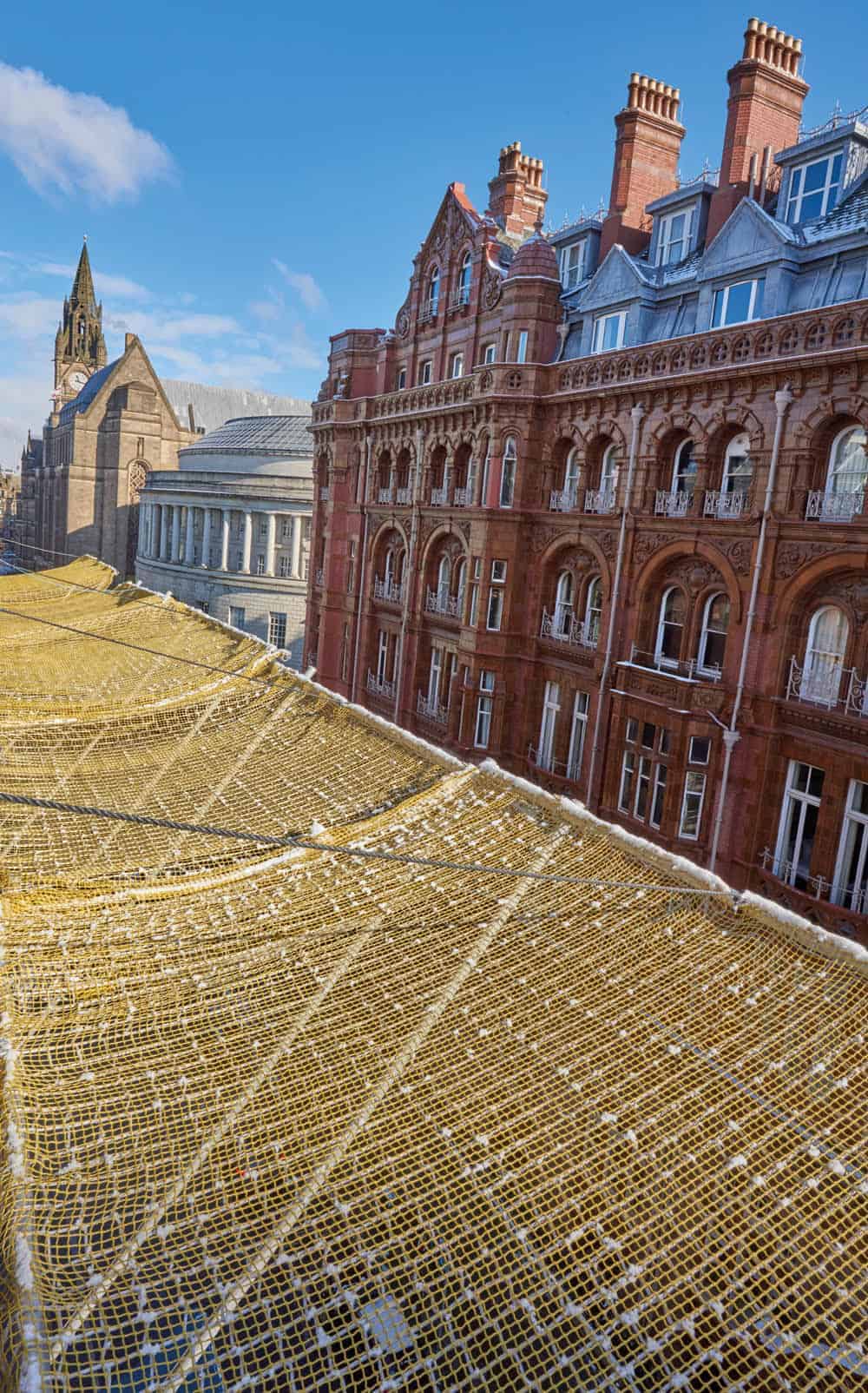 Benefits & Features
· Lightweight fully aluminum design allowing each unit to be installed and moved up manually.
· High Strength
· Lockable for transport
· Fitted without tools
· Adjustable rail location Pre-marked rail for easy assembly
· No loose parts
· Fully Tested
· Adjustable lower claw
· Suits tube Ø48.3
· The system is specifically designed for the containment of falling objects during the erection and dismantling of a scaffold. The fan is tested to catch a 28kg weight falling through 4m
· The net element consists of a 100x100mm net with a 20x20mm net overlay for smaller objects
· Each fan is 3m in length and projects from the scaffold 2m
· Connects to the ledger with scaffold claws
· Can be pulled in flush to the scaffold
· Full technical support and training available
For more information please visit: https://tradsafetysystems.co.uk/product-range/fall-protection/trad-mini-catch-fan