Scarborough-based Infiniti Scaffolding has unveiled its new headquarters, a 10,000sqft site that includes new offices, warehouses and storage yard, while also opening its first depot in Leeds.
It's not just one exciting achievement at a time, but two major steps forward pointing the way to a glittering future. Alongside the unveiling of its new modern headquarters at Eastfield in the town, the firm has also launched an ambitious depot facility in Leeds' Astra Park.
Alex Willgrass, co-founding director of Infiniti, commented: "We have ambitious plans for Infiniti Scaffolding, and we will use our new Scarborough HQ and our recently opened depot in Leeds, to expand further across the North and into the rest of the UK.
"We pride ourselves in being honest with an open-door approach which enables us to maintain a strong working relationship with our clients based on confidence and trust. This is reflected through our constant repeat business. Clients are welcome to visit our offices and sites at any time to see first hand how we run our business and we offer free estimates. We take the greatest of pride in both our work ethic and professionalism in a competitive market."
Established in 2015, their first class services range from providing scaffolding, roofing, surveys, sales, service, and design, to installation, dismantling and scaffolding rentals. But carrying a powerful vision of just what can be attained in terms of contracts won within the industry, they aim to expand across the country. Perhaps it's apt the team find themselves in 10,000 square foot of constructive space on Scarborough's Olympic Trading Estate, such is their dynamic approach in the race for continued success. Here you'll discover a medal-winning office and warehouse space, alongside a superb storage yard big enough to meet their long term needs. They are a vibrant set up ready to meet the challenges of a rapidly changing world.
"We take the greatest of pride in both our work ethic and professionalism in a competitive market."
It's good to know Infiniti Scaffolding staff are knowledgeable, skilled, dependable and fully committed, as well as being fully qualified and trained to the highest standards and safety. From local residents to hotels, no job is too big or small for go ahead Infiniti, which is why it's very much a shooting star in the field.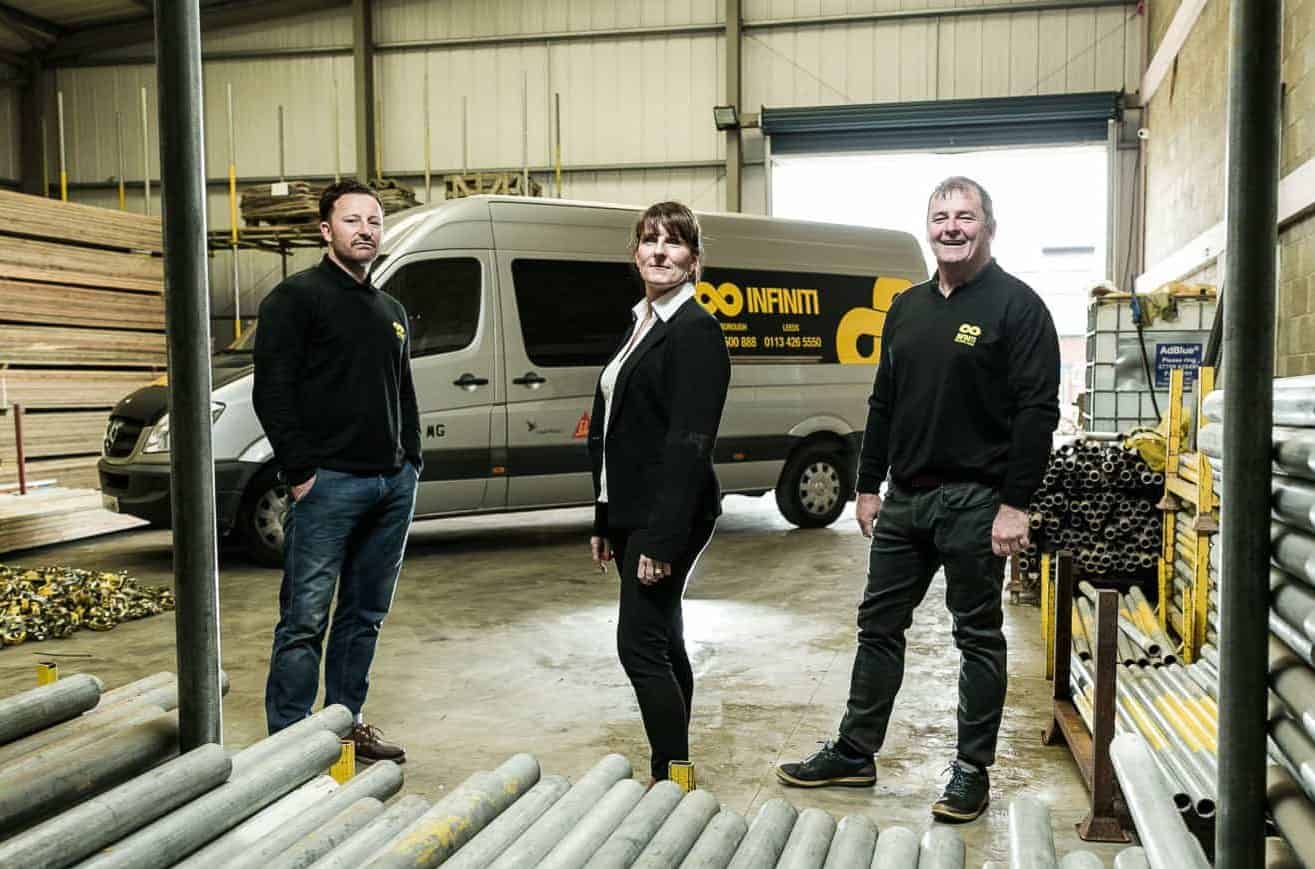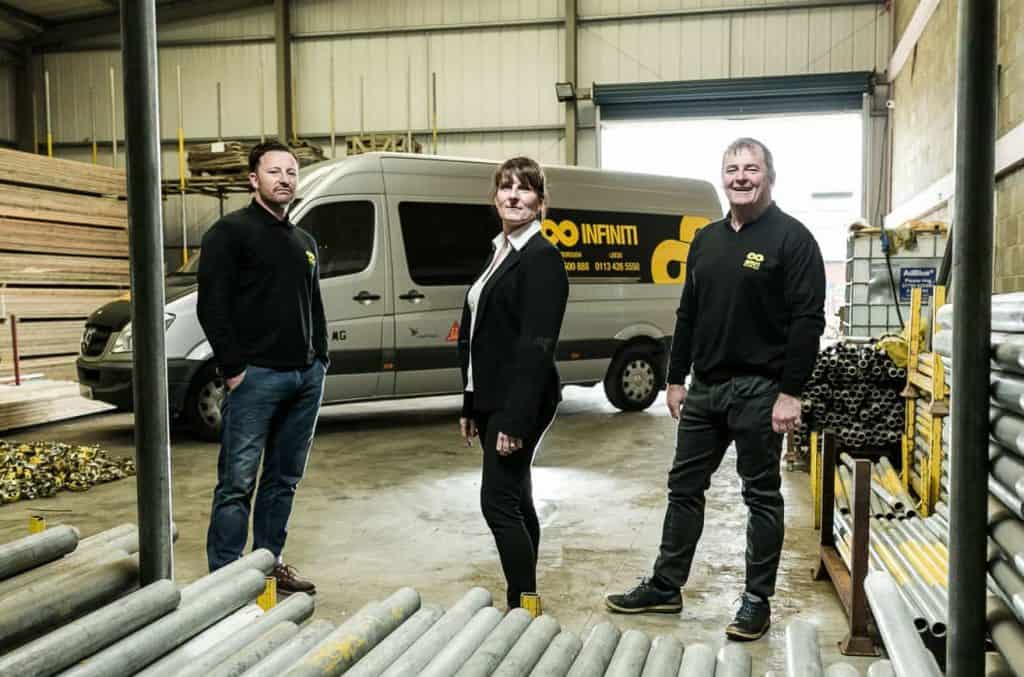 And when it comes to roofing, they have earned the reputation as one of the most reliable and versatile contractors around. Before and after photographs are taken or a video produced to confirm works have been completed satisfactorily. Their business is built on hard work and due diligence of its work force. Infiniti Scaffolding Ltd is a registered member of The British Safety Council. The BSC is one of the world's leading health and safety organisations with up to 10,000 members and subscribers in more than 50 countries.
The 4,000 sq ft depot in Leeds will support Infiniti's growing client base, which includes companies such as ENGIE, ESH, Balfour Beatty, Mitie Group, and Persimmon Homes.
This is without question one of Yorkshire's finest and a 21st-century company on the up, ready for infiniti and beyond