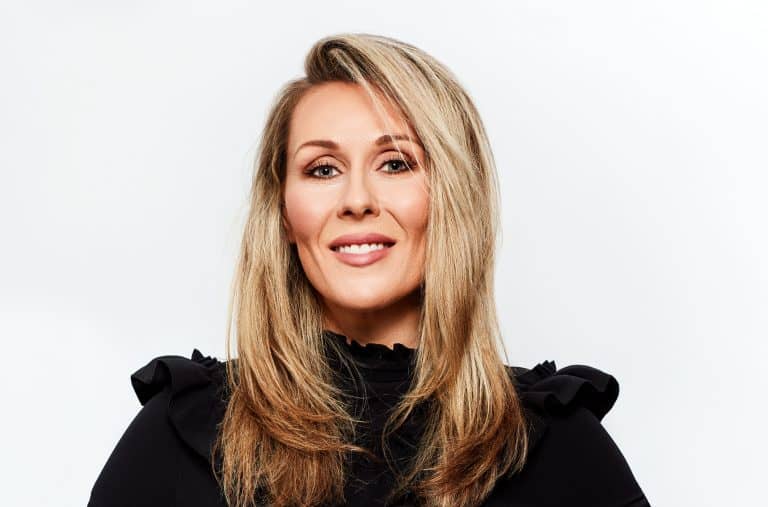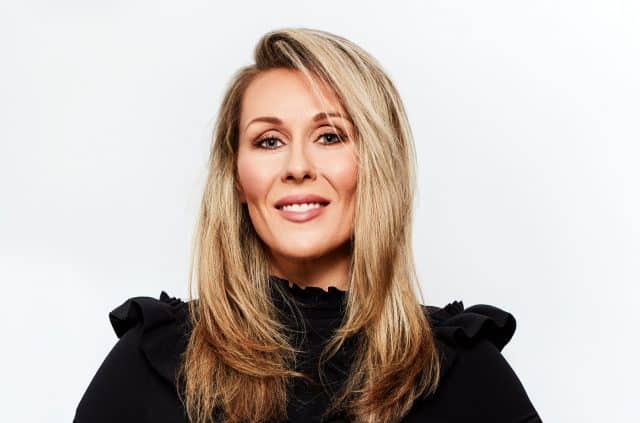 As a female leader in the scaffolding industry, Kirsty Allan is determined to put employees at the heart of the modern sector. What's more, she's following on from a certain Vicky Welch in breaking new successful ground in the industry.
While Vicky was the first female scaffolder to go offshore for Stork, Kirsty has proven to be an influential female leader in the sector carrying a combination of first-class business, management and people skills.
Co-owner and Director of Business Development at City Access Scaffolding, launched in 2014, Kirsty is one of only a small band of women working in the construction industry. As a former Midlothian school teacher, she truly embodies the spirit of 'positive thinking', working to drive her business forward in what remains a very male-dominated sector.
Rapid Growth
And if you need further proof, in the half decade of its existence her business has grown year on year In fact, by year four sales had increased by a staggering 1,000 percent. With a clear map going forward along with strong financial results, this talented lady was driven in her quest to create a business both benefitting employees and contributing to the local community.
As a result, her firm has earned a reputation for investing in staff training and development, with a structured and successful apprenticeship programme at its core. With the invaluable business support of both husband Jonathan and Mark Skinner, all three bring first-class qualities to the table.
"If our staff are happy outside work, they'll excel when they come to work."
Investment In Staff
Kirsty stresses the importance of putting employees at the heart of the business, and offers support and training reaching far beyond the usual technical and practical skills, as she explained:

"If our staff are happy outside work, they'll excel when they come to work. We offer coaching and genuine care to our team, covering everything from positive thinking, mindfulness and self-belief through to saving schemes for all employees and other practical support."
This approach extends to helping foster a more positive image of the industry as a whole, reflected in her plans to launch a company-wide academy. This would promote self-confidence and goal-setting for all employees, encouraging them to achieve more not only at work but also in their home lives.
Improving As Individuals
She added: "Let's be honest, we need to keep growing as individuals to be at our best and prevent ourselves from becoming stagnant. We need to help each other to this end, and this is part of our everyday approach."
Kirsty's belief in putting something back into the wider community is reflected in her charity commitment, including her latest role within the YMCA 1:1 mentoring programme to support vulnerable children across Edinburgh.
"The truth is, as women we can sometimes stop ourselves from moving forward. It's not always down to how men treat us in the industry."
Demanding Role
In a competitive and demanding sector, Kirsty's success and vision are inspirational – she's genuinely carving a new path for women in construction locally, and empowering others to be the best version of themselves as a result. So how does she view the metaphorical glass ceiling?
"The truth is, as women we can sometimes stop ourselves from moving forward. It's not always down to how men treat us in the industry. In my experience, everyone has been very welcoming. The fact is, business is business wherever you go, and you treat people with the utmost respect.
"If I don't know anything I'm not afraid to ask or be more resourceful in gaining more knowledge on a daily basis. I've always been honest and open with people as we are all on a constant learning curve. With the business in mind my partners including my husband Jonathan and Mark have been brilliant.
Message For The Ladies
"It would be great if any more female leaders or employees in the industry could get together as a group. I'm happy to play a big part, so anyone reading this who may be interested please just drop me a line and we can take things from there."
In talking with Kirsty you're left in little doubt her inspiration is not just about building a successful business, but also changing lives in the most positive way possible. It really is all about people in her eyes. The construction and scaffolding industry will certainly benefit.
To contact Kirsty please email: [email protected]