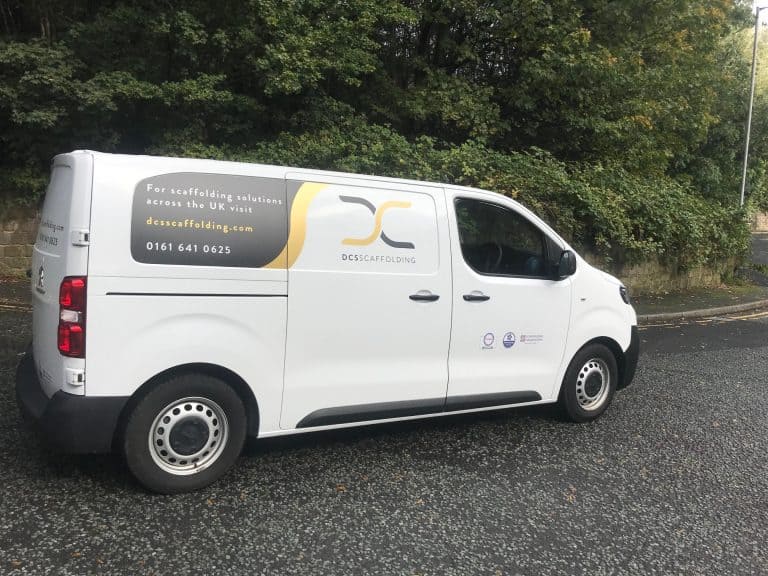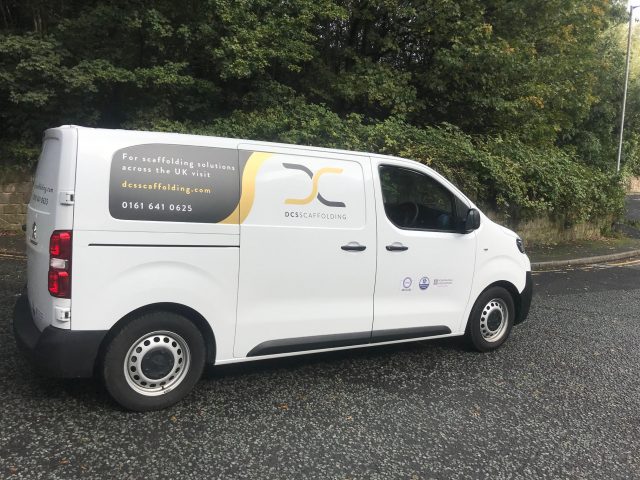 'New Kids On The Block' take delivery of a compact new fleet
DCS Scaffolding based in Ashton Under Lyme is transporting itself into a new era of success with ongoing contracts of more than £1.4million. And what better way to celebrate than taking delivery of a new compact fleet of three vehicles complete with a vibrant new logo.
The changes don't stop there however, as the firm who specialise in scaffold access has undergone a management re-structure, to help carry them forward into a positive future. Scott Gallagher takes up the role of Director, with Andy Nutall becoming Operations Manager, and Joel Pearson becoming Senior Estimator.
Scott Gallagher has worked his way up from working in the yard, now carrying a wealth of experience within the industry, including the all-important area of infrastructure. He's been largely responsible for helping push through major accreditations in rail and infrastructure, so the company are fully compliant
"He told ScaffMag: "These are exciting times for all of us and we remain determined to deliver a consistent high quality service to all our clients." 
Joel added:  "We are now involved in projects with blue chip clients across the north west, with our new management team DCS scaffolding has now secured more than 1million pounds worth of work for 2020. The company consists of 15 staff with three working in our busy office. In terms of potential and ongoing projects, we are a national scaffold company so as long as we can create a margin, travelling isn't a problem. We are also compliant accreditation wise, in both the commercial and social housing sectors."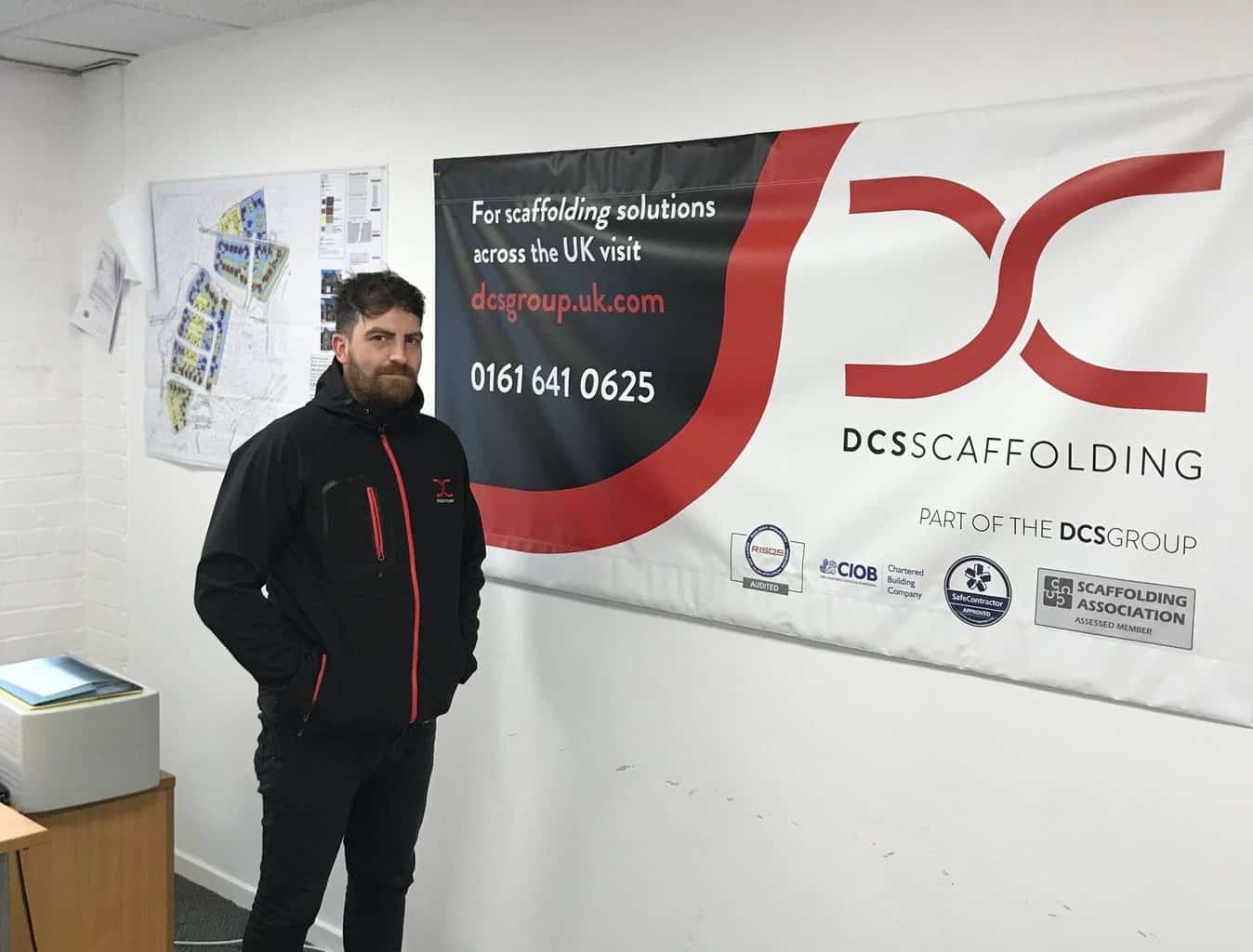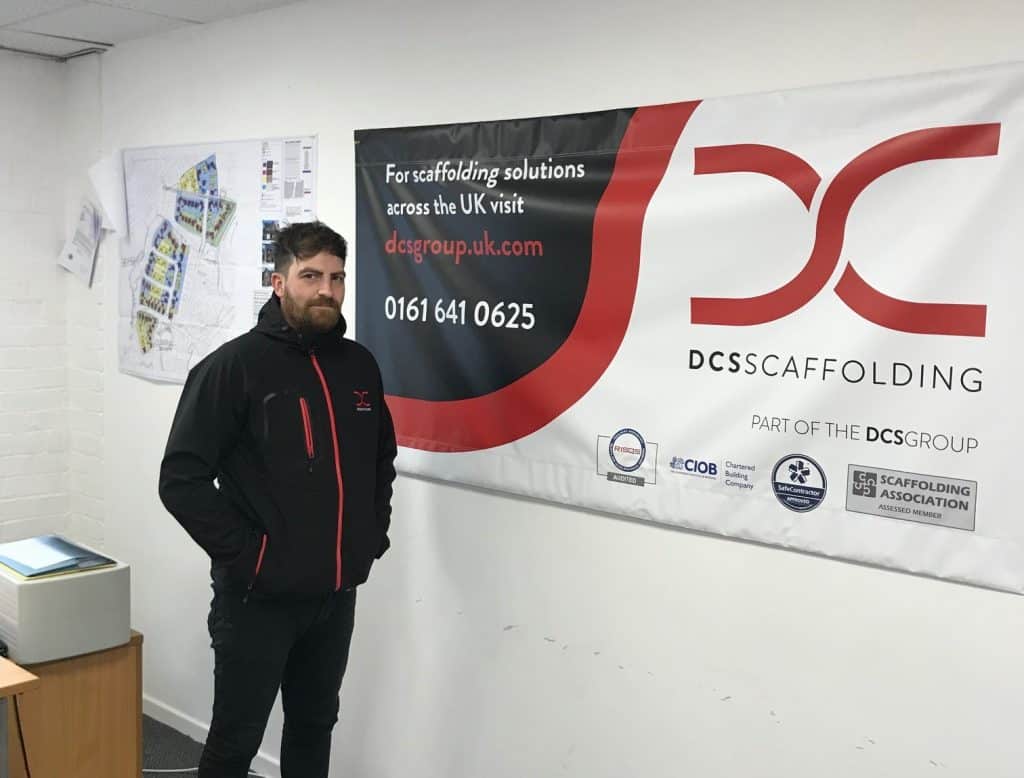 Word of mouth has been a powerful tool for DCS, enabling work to come in on a regular basis. The team has re-established the business, and the months of hard work are really starting to pay off as we move toward the end of 2019. The firm hopes the group can continue to build on strong foundations.