Experts have said the Notre Dame cathedral is still at risk from the fire-damaged scaffolding that hangs above it.
Over 550 tons of fused and melted scaffold is currently hanging in the balance over the Paris monument's roof that was destroyed in a huge fire six months ago.
French authorities have said that the tangled mess of scaffolding poses the biggest challenge to efforts to ensure that Notre Dame's vaulted ceiling doesen't collapse.
The scaffold needs to be dismantled without pieces falling into the building, says Christophe-Charles Rousselot, the head of the Notre-Dame Foundation.
ScaffMag understands that it will take several months to remove the fire-damaged scaffold. Another scaffold will be built above it, where workers will rappel down to carefully cut and remove the tubes one by one.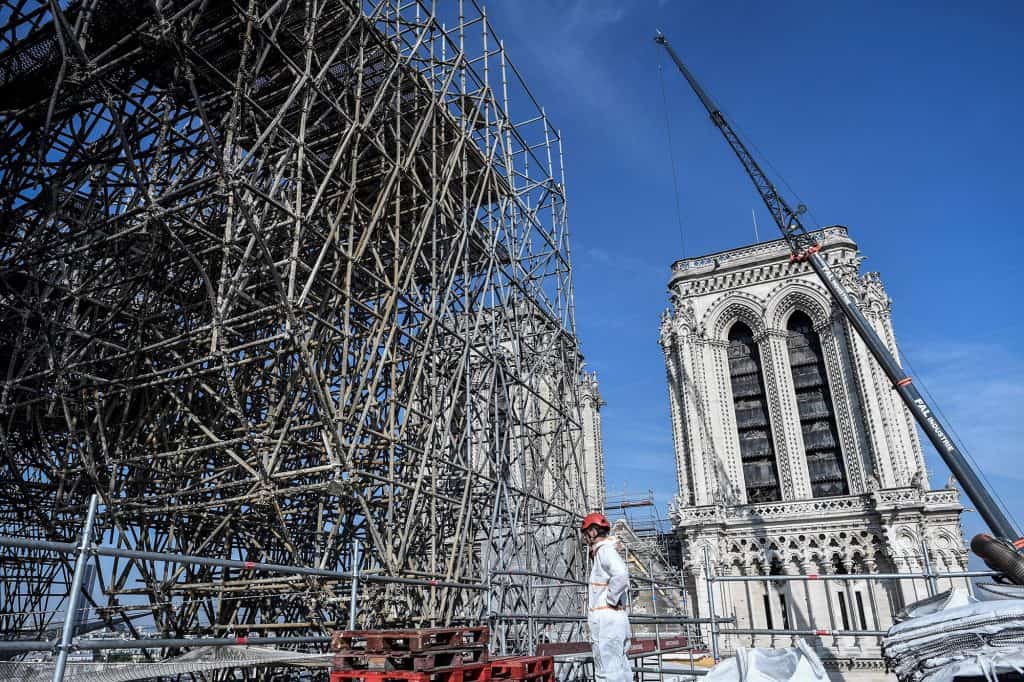 Boarding will also be installed above and below the vaulted ceiling for protection and to study in more detail what state it's in.
The huge fire in April started on the roof, which was partly covered with the scaffolding as restoration work was underway.