Some of the best, and most respected firms and members of the scaffolding and access community came together in Wales on Friday for the NASC Annual Ball & Awards 2019.
The popular black-tie event held this year at the impressive Celtic Manor Golf Resort, on Friday 22 November, saw a record-breaking attendance of over 700 paying guests (300 more than last year) converge to celebrate the very best in the scaffolding and access industry.
The much-anticipated annual event is growing year-on-year, so much so, according to event organisers at the NASC, the confederation is now finding it difficult to seek future venues large enough to accommodate the sheer amount of its guests. However, it has been confirmed next year's Annual Ball & Awards will be held in Park Lane, London.
A champagne reception awaited guests on arrival to this year's event, followed by a fine-dining three-course meal and live music from Rockabellas and The Brotherhood. TV star, Comedian and Actor Sean Lock was the surprise guest and host for the 2019 NASC Awards.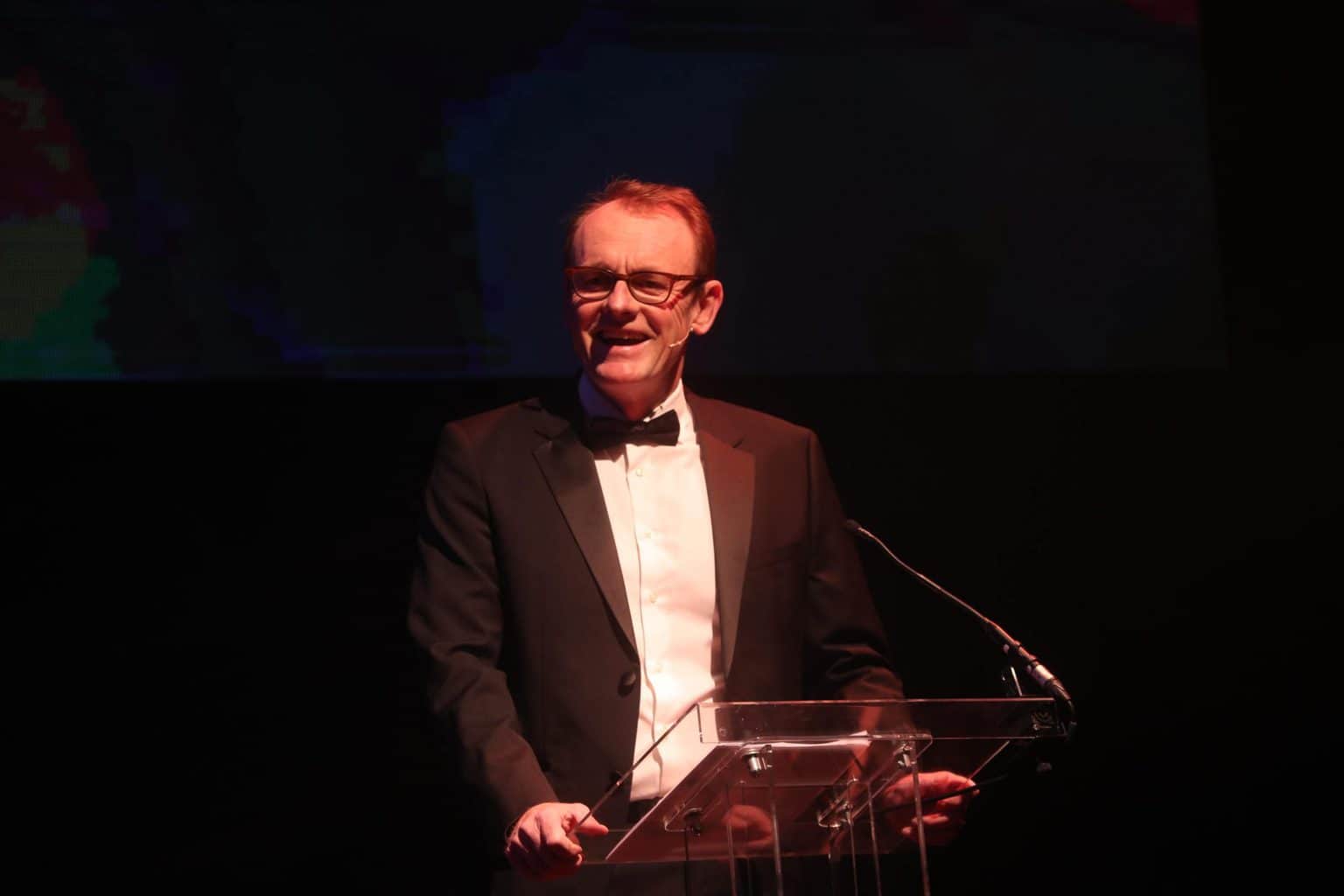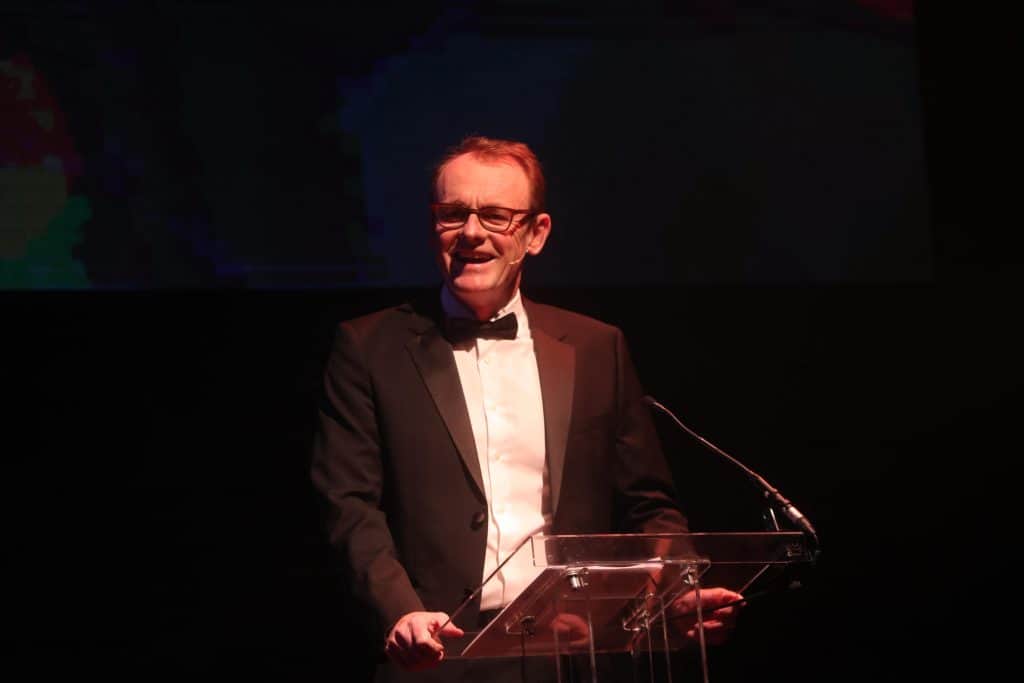 A charity auction also helped raise more than £40,000 on the night, which will be split between The Royal British Legion and Lighthouse Construction Charity.
The Awards
Project of the Year (£5m+ Turnover)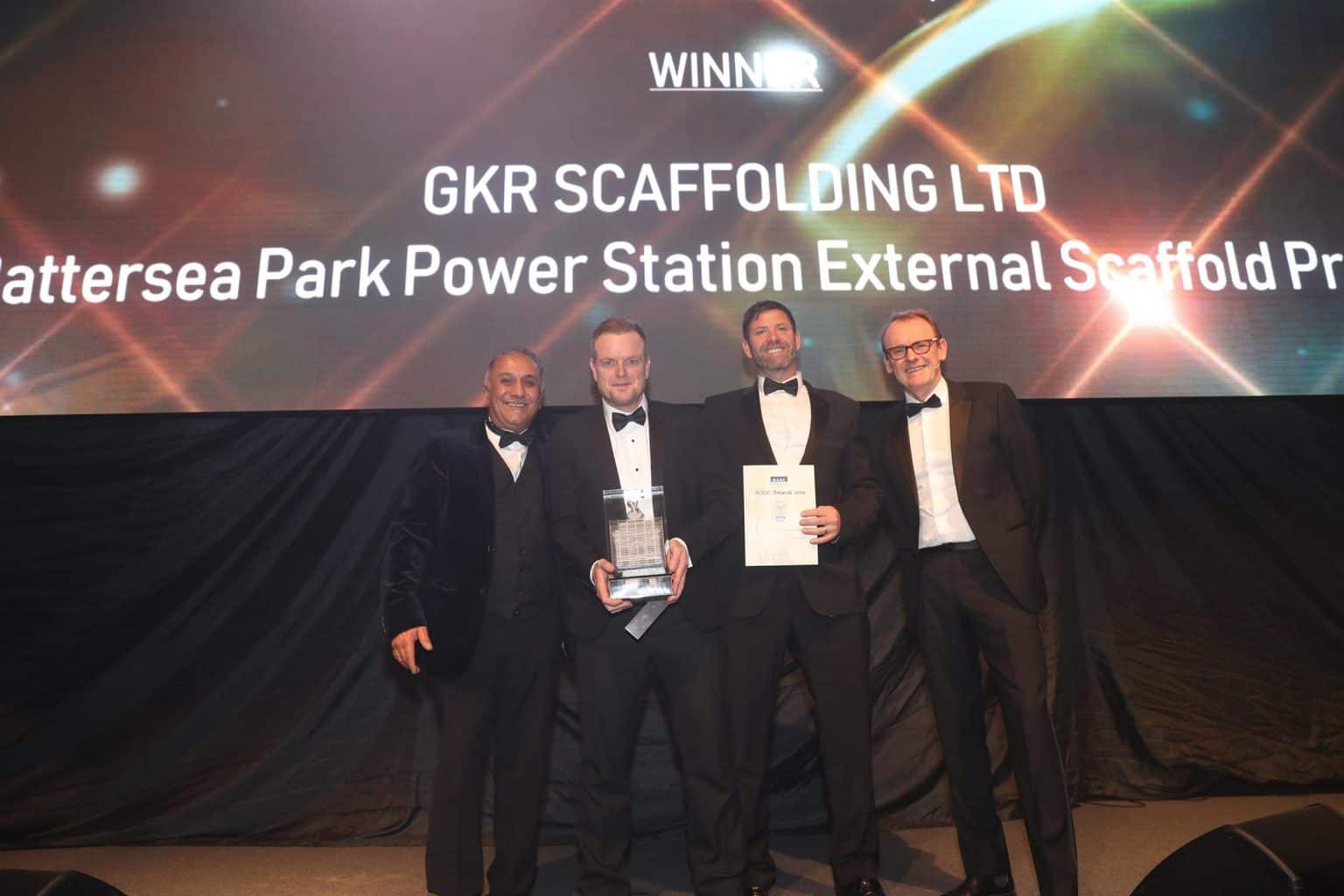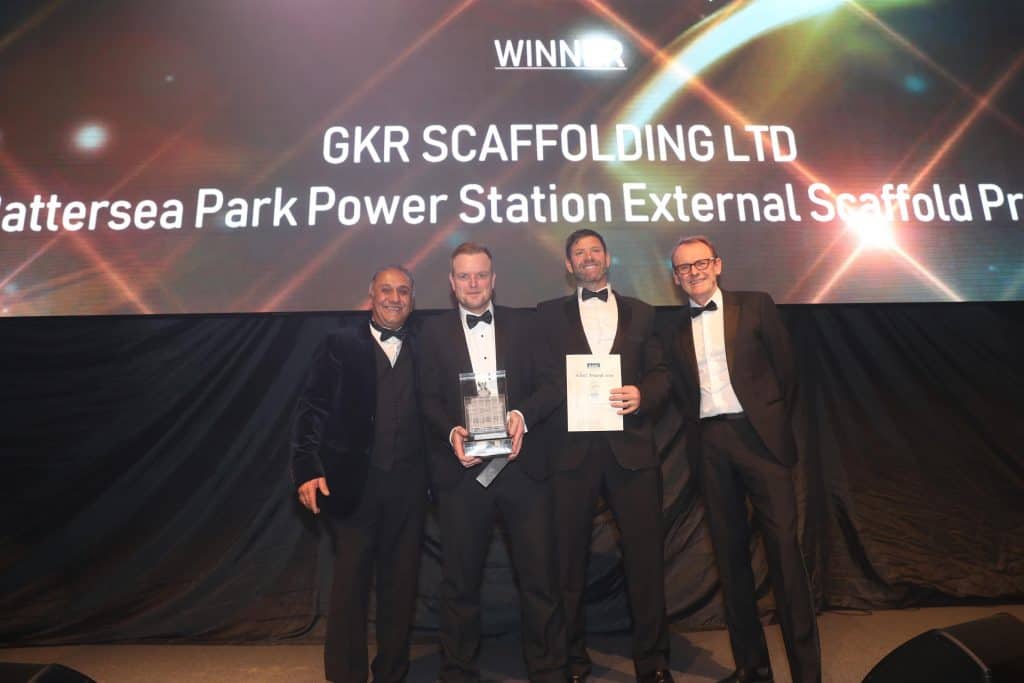 Benchmark Scaffolding Ltd (Runner up)
GKR Scaffolding Ltd (Winner)
JDC Scaffolding (Highly Commended)
Palmers Scaffolding Ltd (Runner up)
TRAD Scaffolding Co. Ltd
UK Access Solutions Ltd
Judges comment: "Working on one of the most iconic buildings in London, planning and design was key for this successful project. The complexity of design was very impressive to the judges but particular plaudits came for the operational changes GKR Scaffolding made in order to take on such an extensive project and for setting up a dedicated service of management and safety professionals. This is the largest construction project in Europe of its kind and one of the most challenging projects for this company. GKR Scaffolding are worthy winners of the NASC 2019 Project of the Year."
Project of the Year (up to £5m Turnover)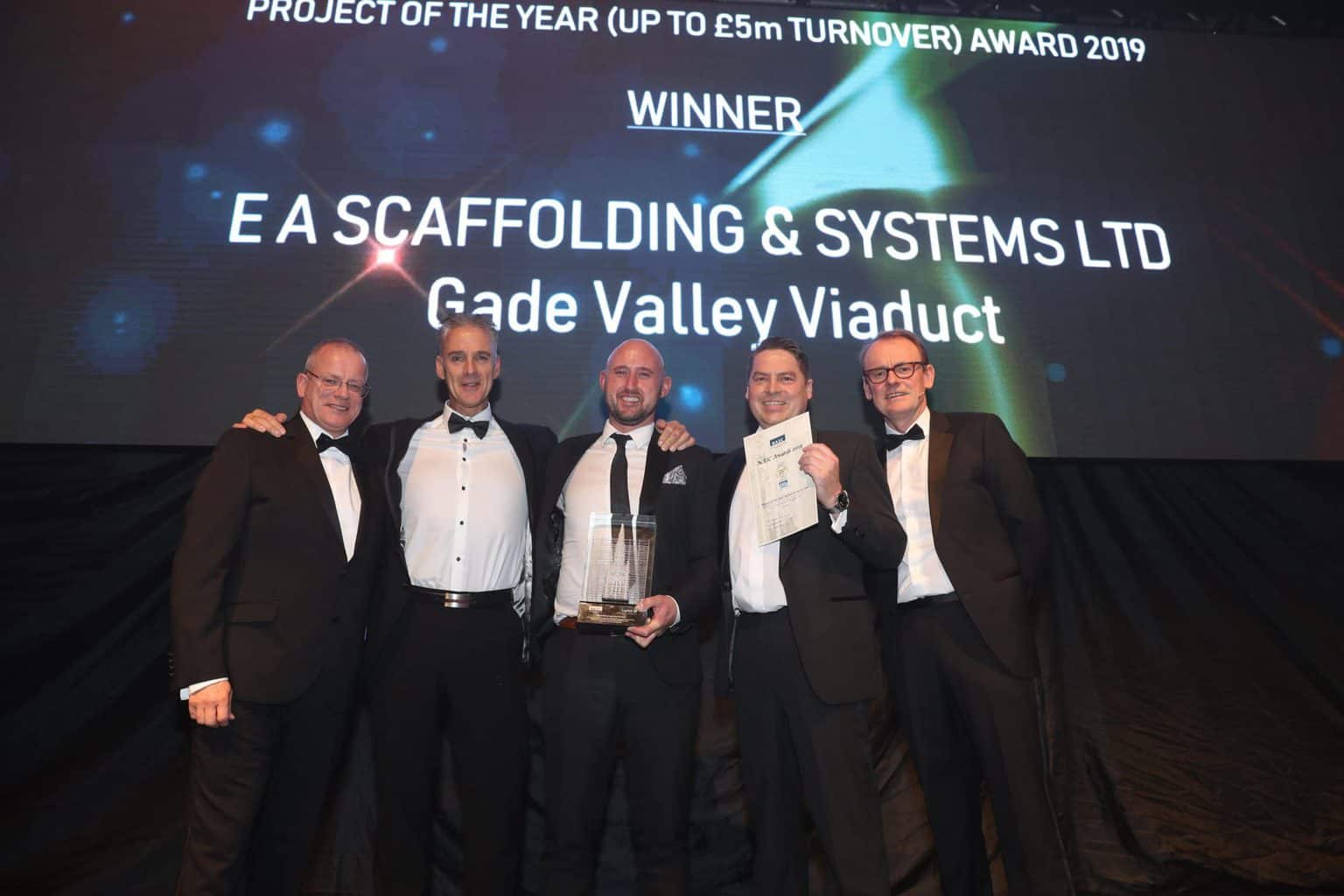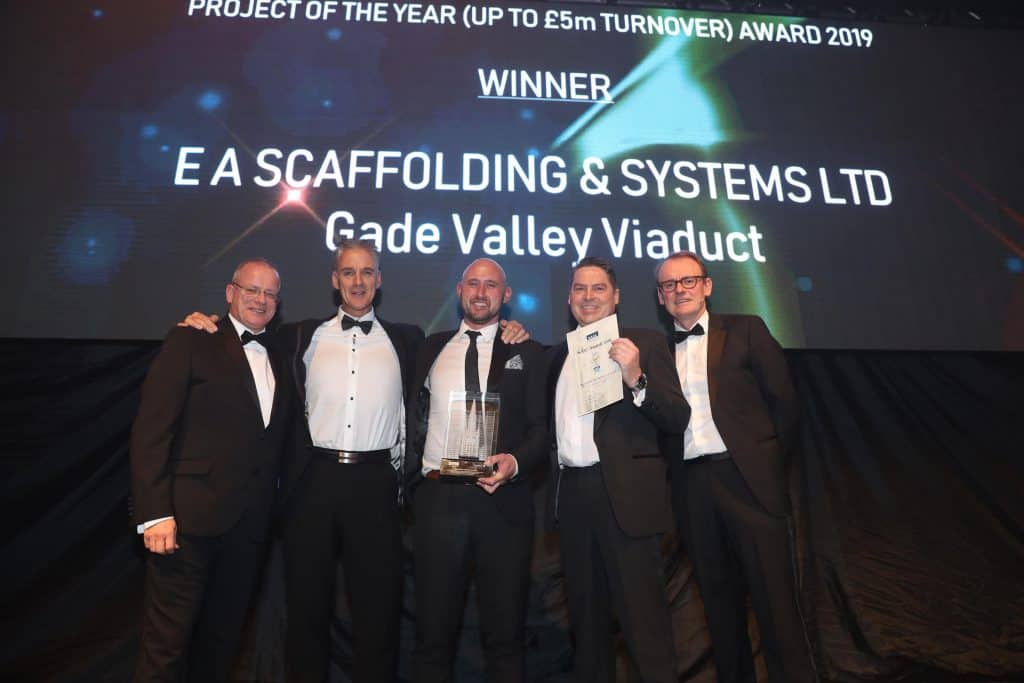 Apex Scaffolding (Exeter) Ltd
E A Scaffolding & Systems Ltd (Winner)
CCS Scaffolding Ltd (Runner up)
Connolly Scaffolding Ltd (Highly Commended)
RPF Scaffolding Ltd
Summit Marine Scaffolding Ltd
Judges comment: "E A Scaffolding and Systems specialist work on the Gade Valley Viaduct was complicated and time-sensitive. The judges felt the commitment to ensuring the canal flow, as well as providing safe access to the public was particularly commendable, as was the displayed sensitivity with the preservation of the local environment. Congratulations to E & Scaffolding and Systems – truly inspiring and a worthy winner of this NASC Project of the Year category."
Health & Safety (67+ Employees)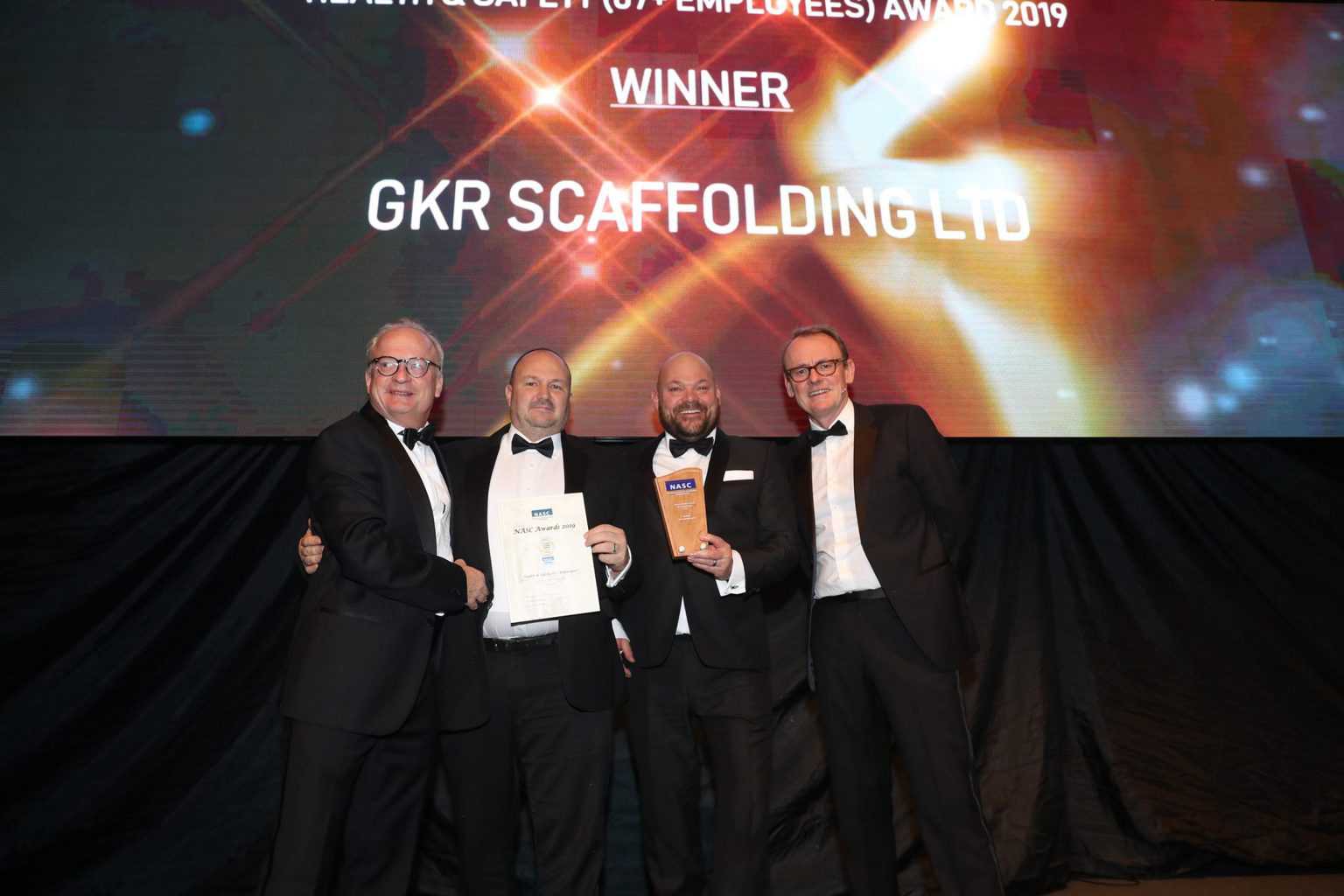 Cape Industrial Services Ltd (Runner up)
GKR Scaffolding Ltd (Winner)
TRAD Scaffolding Co. Ltd
Turner Access Ltd
Judges comment: "It is clear from GKR's submission they have invested both on the development of new technology as well as training their workforce through psychological safety. The judges felt GKR showed great attention to detail in the importance of breeding a positive working culture, which was clearly shown in their "Share, Learn, Improve" initiative leading to a noticeable decrease in incidents. This is why GKR Scaffolding are the winners of the NASC Health & Safety award."
Health & Safety (1-66 Employees)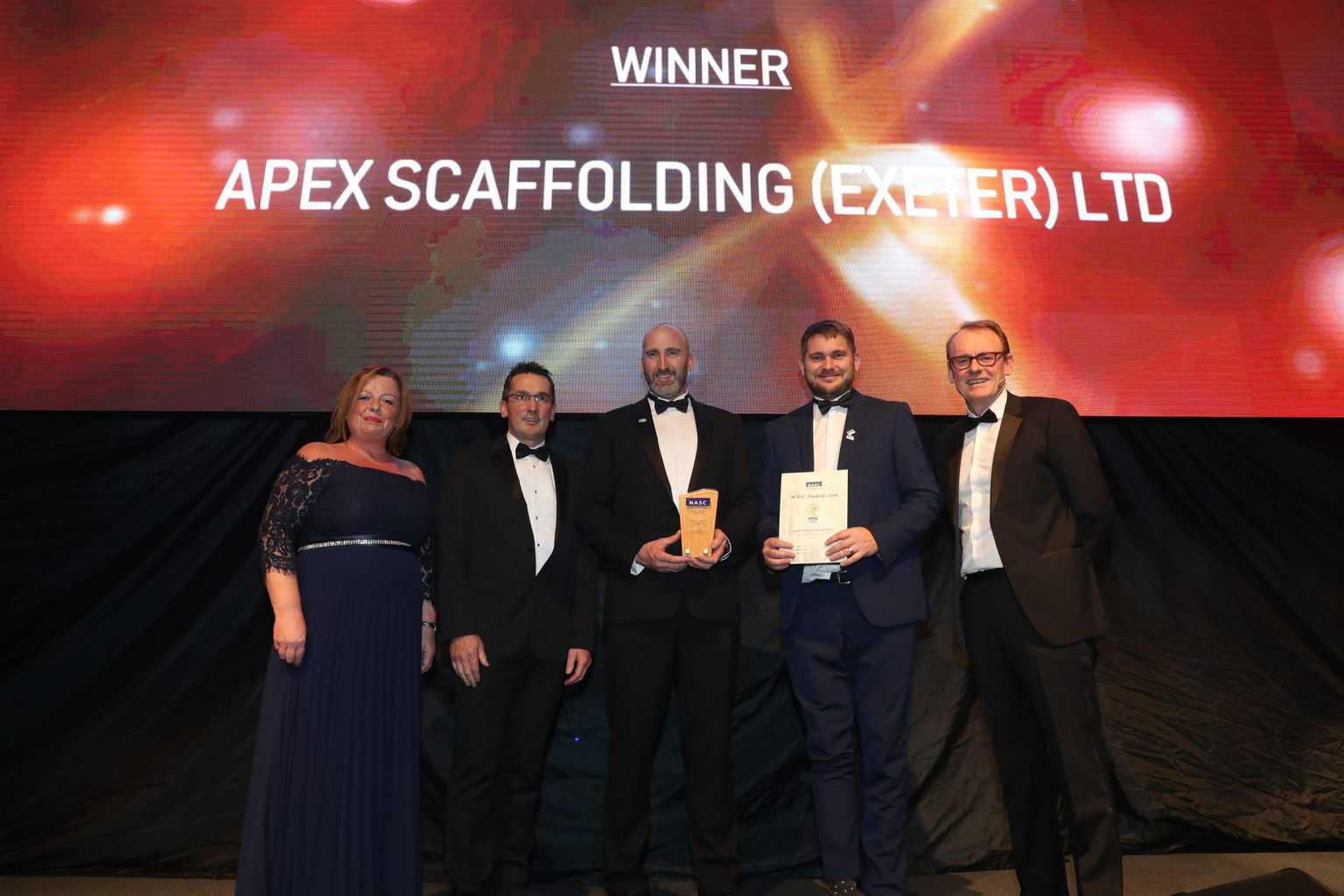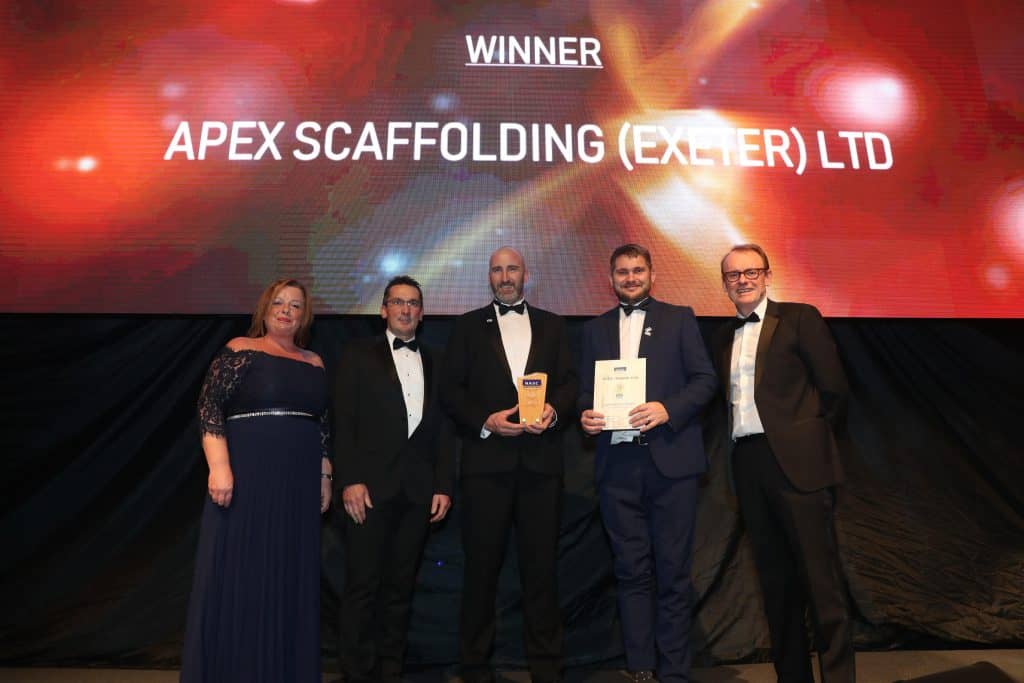 ASC (Edinburgh) Ltd
Apex Scaffolding (Exeter) Ltd (Winner)
CCS Scaffolding Ltd
RBS Scaffolding Ltd (Runner up)
Judges comment: "It was clear from Apex Scaffolding's submission this company is taking a proactive approach to health and safety, continually developing their systems and processes to ensure the highest standards. Weekly meetings and the employment of a full-time scaffold inspector, as well as inviting members of the workforce to attend management meetings showed an excellent commitment to safety from grass roots level all the way to the top. The judges unanimously felt Apex Scaffolding (Exeter) Ltd's entry was a clear winner and they are worthy winners of this Health & Safety award."
Innovation of the Year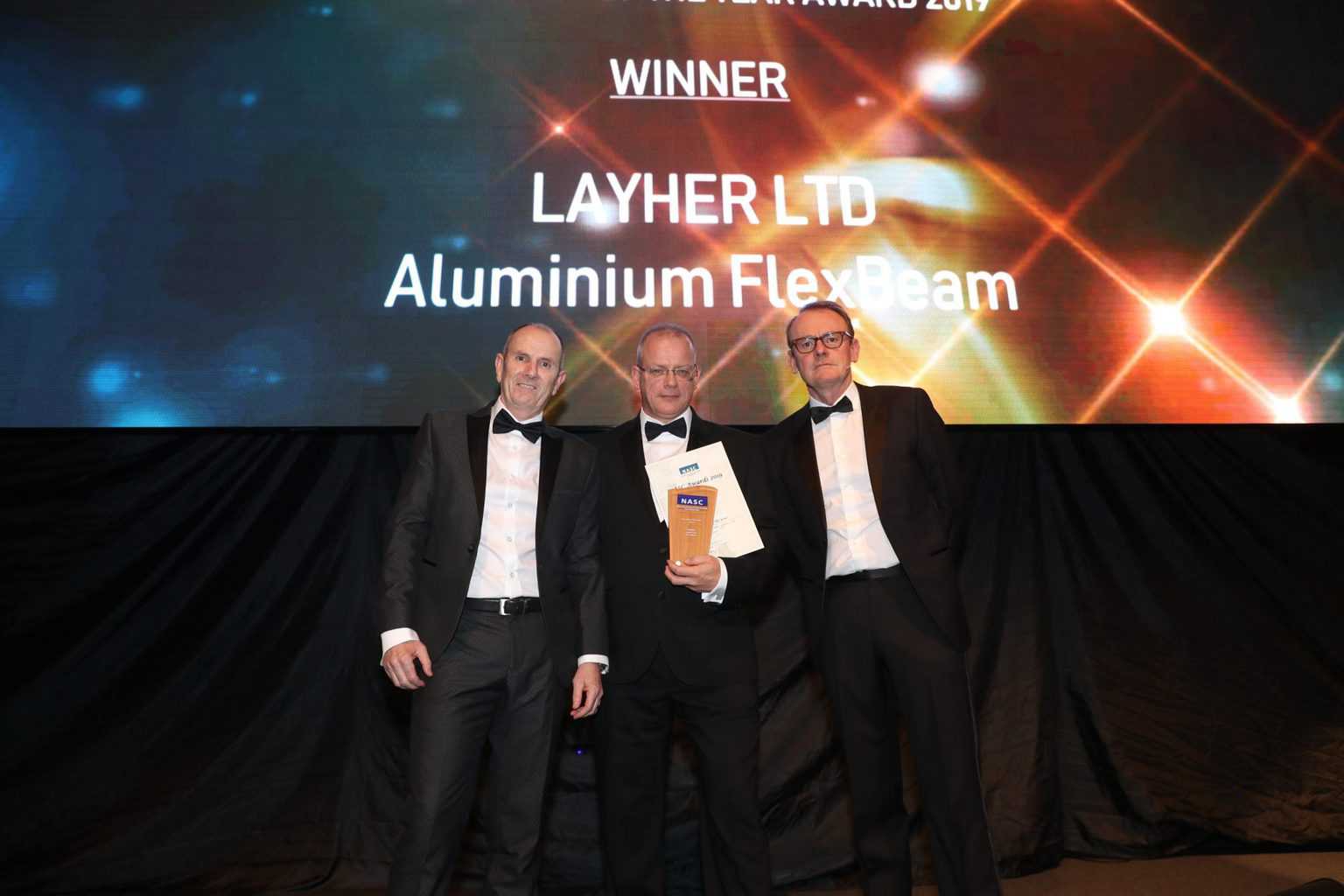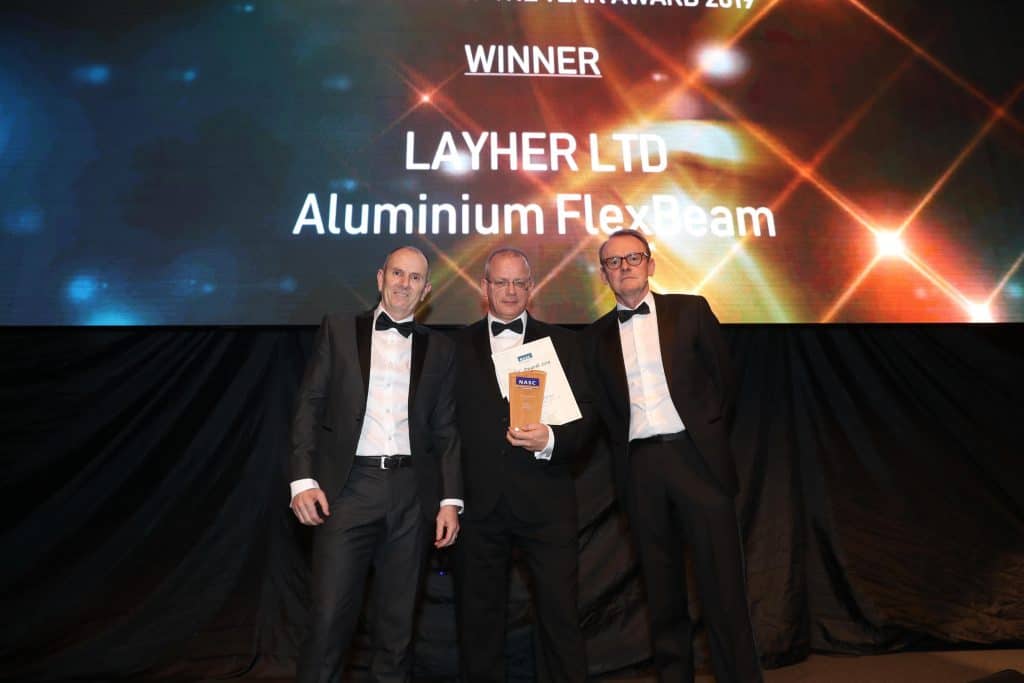 Cape Industrial Services Ltd
Layher Ltd (Flexbeam) (Winner)
Layher Ltd (SIM) (Runner up)
Layher Ltd (Steel deck)
Judges comment: "Layher's Flex Beam has gone through a high level of design, testing and quality assurance. The judges thought the innovative adaption of the plank beam was clever and was a marked improvement on an existing product. They felt it presents a better, safer way of solving common problems, and provides innovative solutions for suspended scaffolding, gantry scaffolding and other alternative bridging solutions. All key factors in this Layher entry being awarded the NASC 2019 innovation of the year."
Apprentice of the Year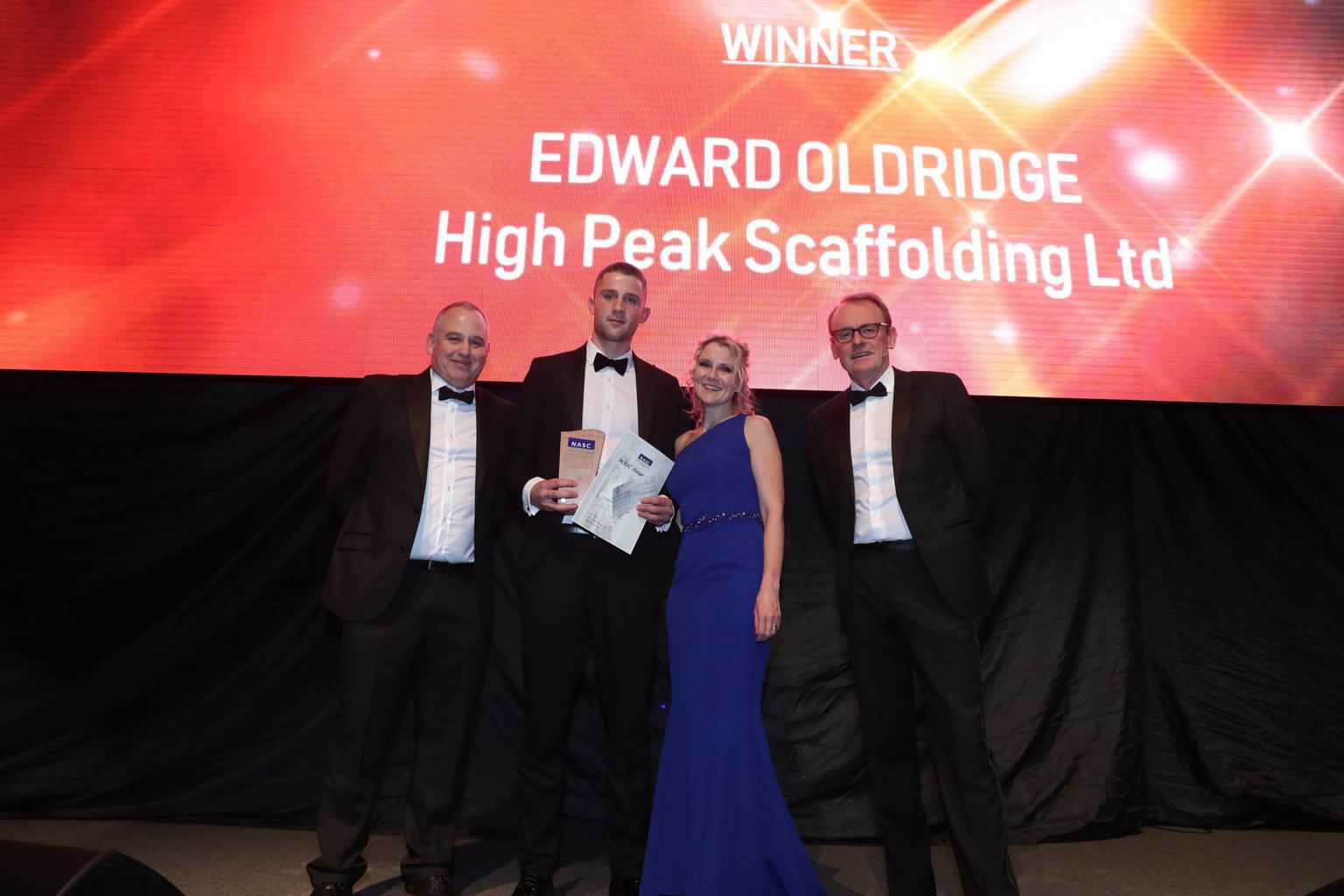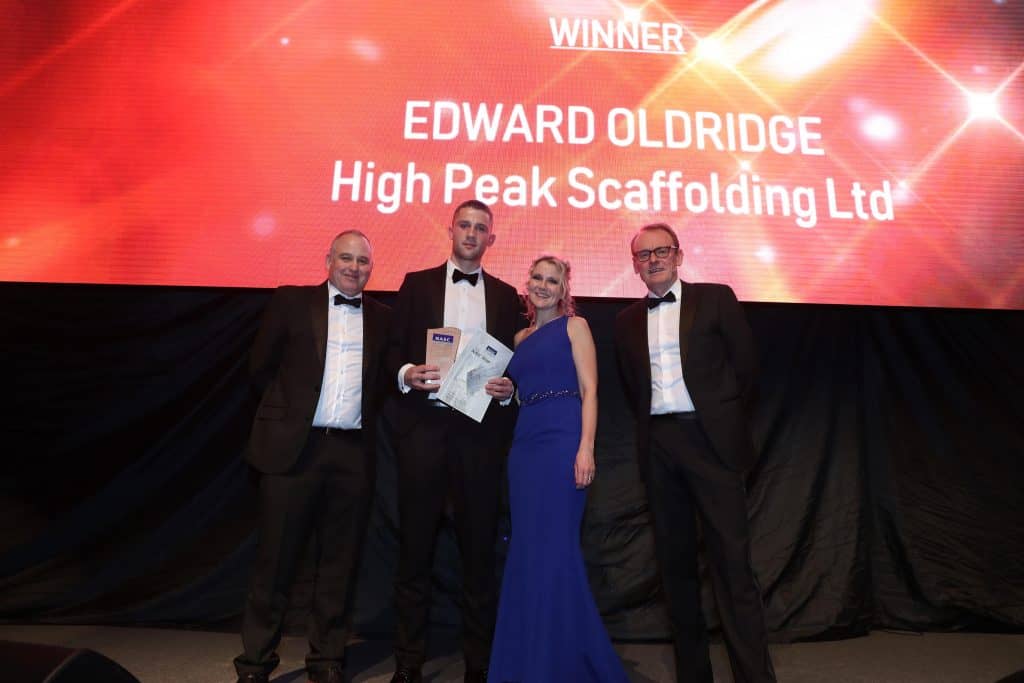 Connect Scaffolding Ltd – Joshua Britton
Crossway Scaffolding (Elland) Ltd – Jordan Walsh (Runner up)
High Peak Scaffolding Ltd – Edward Oldridge (Winner)
TRAD Scaffolding Co. Ltd – Stephanie Betts
Judges comment: "During his time at High Peak Scaffolding, Edward has fully embraced his training and onsite experience. Feedback from Edward's employer, clients, his Apprenticeship Officer and Tutors was all extremely positive. The judges felt Edward's work ethic was outstanding. He enjoys helping others, and is not afraid to ask questions to develop himself; an aptitude that makes Edward an invaluable asset for his employer, and a worthy winner of the NASC 2019 Apprentice of the Year."
NASC President's Award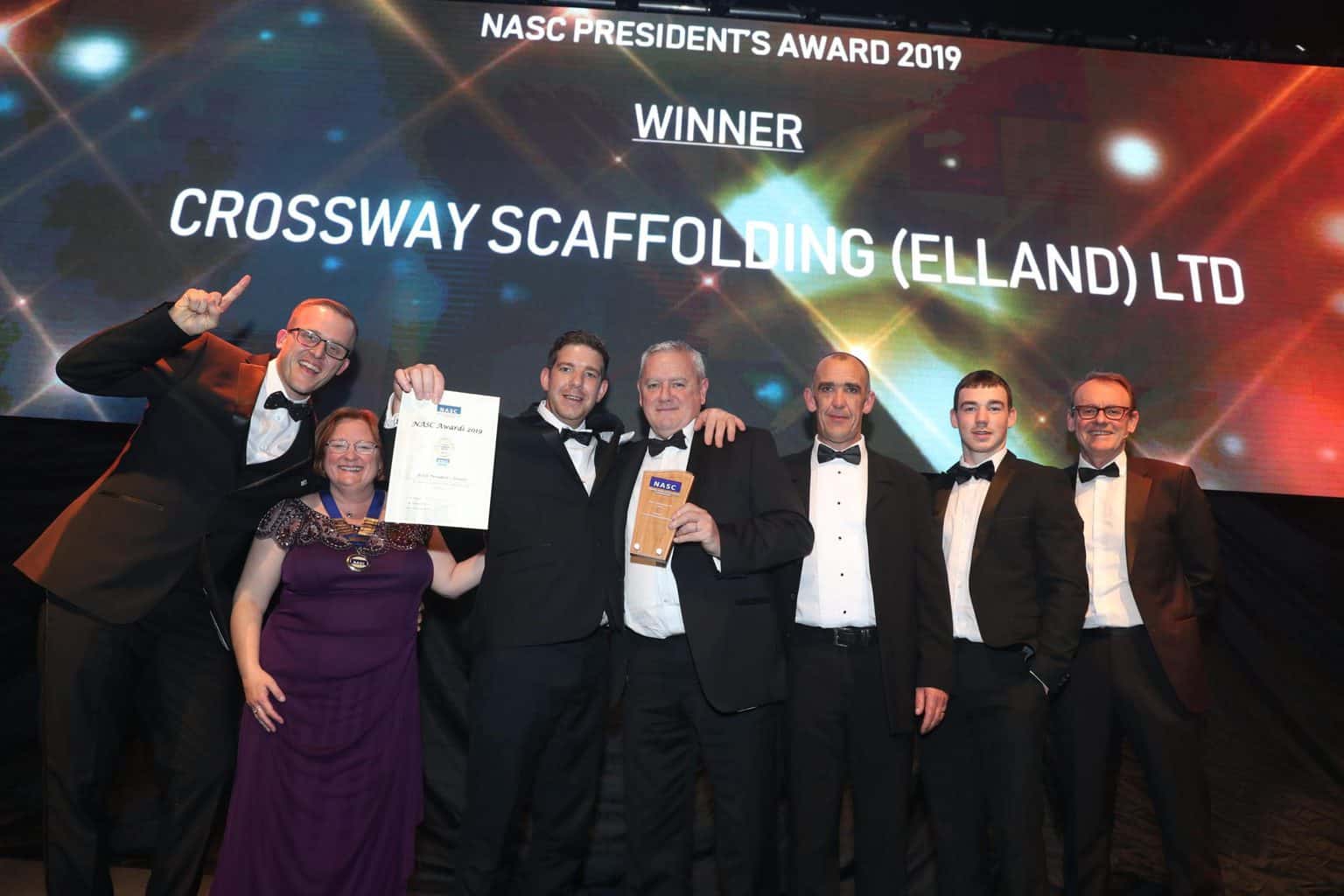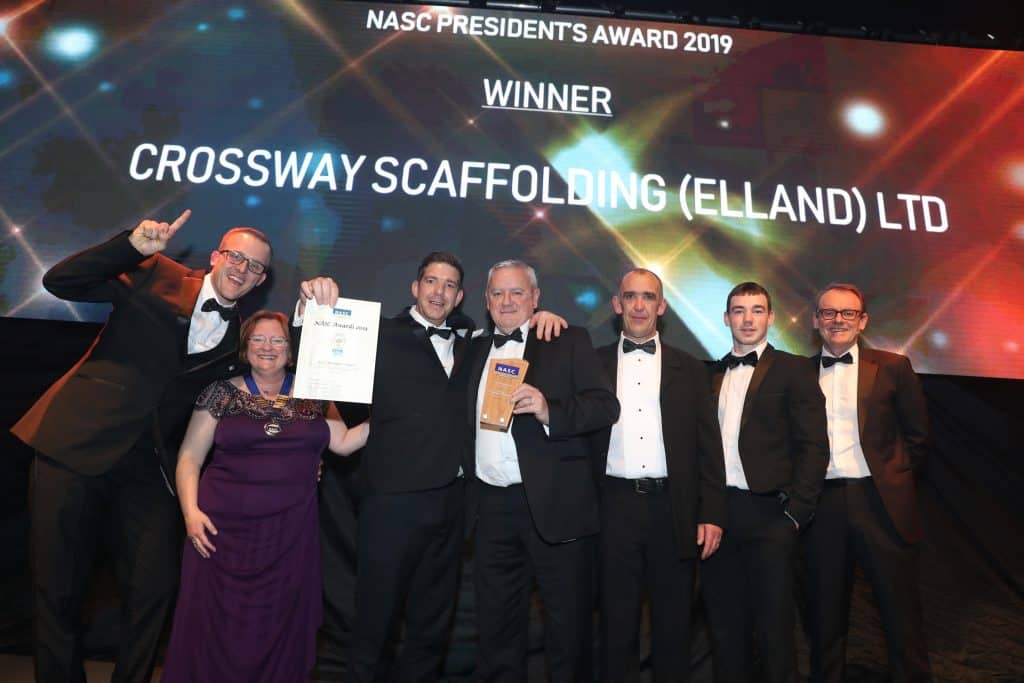 ASC (Edinburgh) Ltd
Apex Scaffolding (Exeter) Ltd
Crossway Scaffolding Ltd (Winner)
Star Scaffolding Ltd (Runner up)
Judges comment: "Crossway Scaffolding (Elland) Ltd's submission was excellent. Their journey to improving mental health support and developing a multi-faceted approach was very impressive. The positive impact was both clear and sustainable, and the range of evidence provided to support the submission was also superb. The judge felt being positive and open about mental health is good for the industry and was impressed with the efforts overall. Congratulations to everyone at Crossway Scaffolding (Elland) for their work in supporting former NASC President Des Moore's objectives."