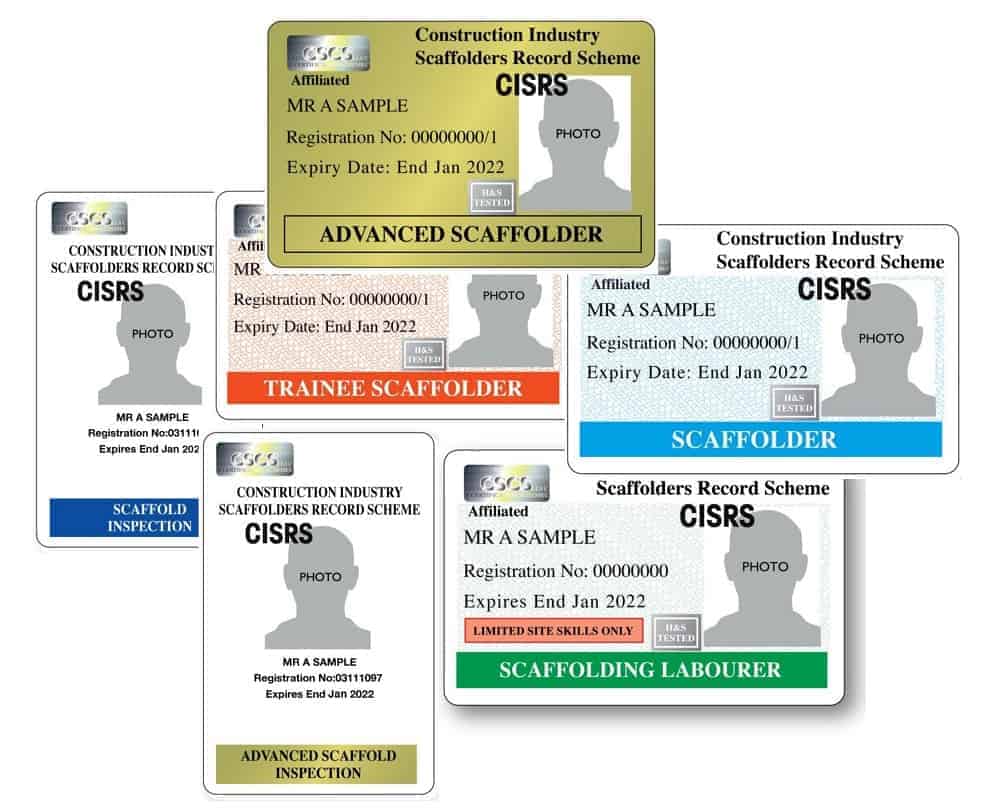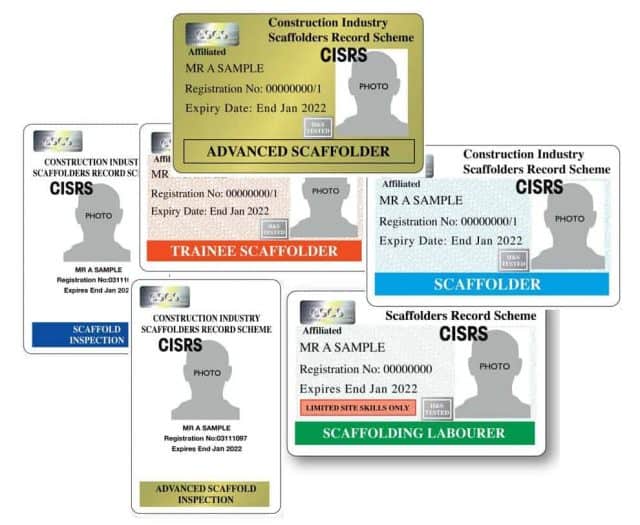 CISRS tells industry to 'bear with us' after delays with its new Smart card system emerges.
The Construction Industry Scaffolders Record Scheme (CISRS) has this afternoon contacted training providers to notify them of a delay to the production of its new Smart cards. The new digital cards will not be available until mid-February.
The new cards were supposed to be in production this month after NOCN Job Cards took over from the CITB when it withdrew from providing the card scheme administration services on 2nd December 2019.
When they are available, the revamped cards will use NFC (Near Field Communication) technology. When the Smart card is tapped on any NFC enabled device like modern mobile phones and tablets, the cardholder's name, photo, courses, and endorsements will magically appear on the screen of the device.
It's understood that the 'change of IT systems' is being blamed for the current delay. According to an email seen by ScaffMag, the new system with NOCN job cards is not properly able to access the 40+ years of CISRS data and is proving more problematic than CISRS envisaged.
Further testing is currently being carried out while extra staff has been drafted in to help alleviate the backlog of CISRS card applications, the email reads. Interim non-Smart cards will be issued until the new system is fully functional. These will be then replaced with Smart cards free of charge, it says.
CISRS has also stated, if employers or individuals want to confirm someone has completed training or applications have been received, they can call the helpline 0844 815 7223. Alternatively, they can email [email protected] and put "CISRS confirmation of application" in the subject line so that it gets to the correct team.
Dave Mosley CISRS Manager reached out to ScaffMag and said: "It is not the start to the new year and the new scheme we were hoping for and I realise it is very frustrating for all concerned.
"We apologise for the inconvenience caused and ask that the scaffolding sector and the wider industry to bear with us a few more weeks until the issues can be resolved."