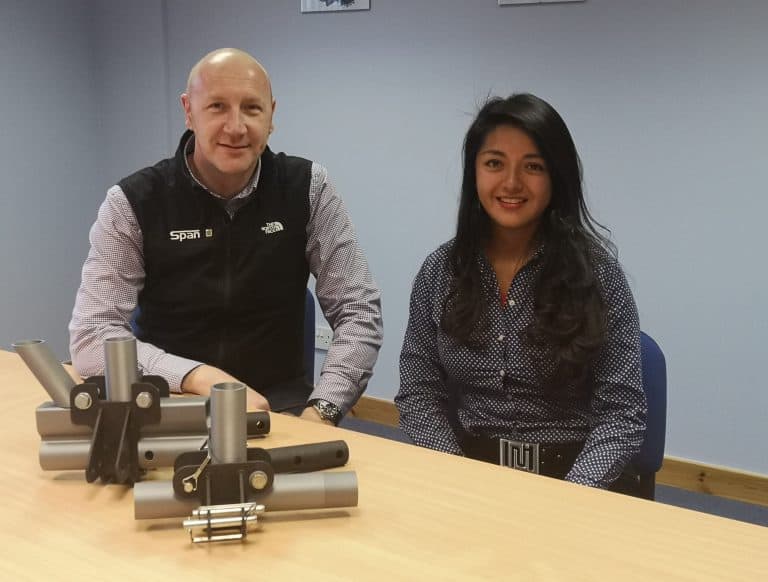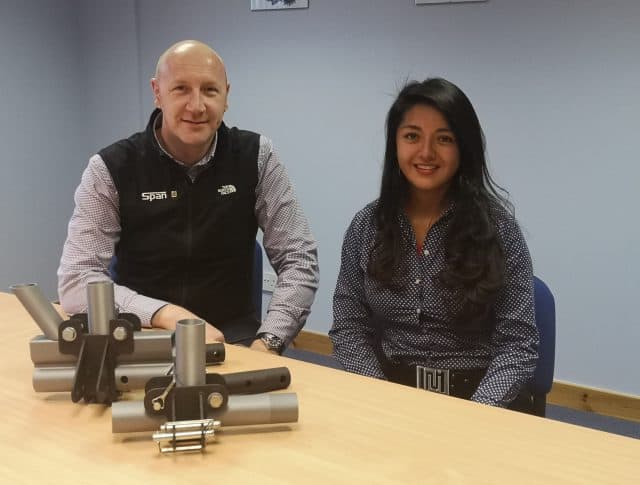 System scaffolding provider, HAKI, has announced the appointment of Ross Turner as Chief Technical Officer (CTO) and promoted design engineer, Priscila Escobar, to UK Design Manager; both newly created positions within its business.
Ross Turner has joined the senior management team at HAKI Group following the company's acquisition of Span Access in December last year, where he was Managing Director since 2012.
With more than twenty years' experience in the access industry, Turner is well-placed as CTO to deliver on the company's technical requirements, HAKI said in a statement.
He will be responsible for driving pioneering technical solutions and methodologies that encourage safer working practices in temporary works from the organisation's new innovation centre in Scotland
Turner will be overseeing the entire engineering and technical team across all markets.
Priscila Escobar, who has been working in a design capacity at HAKI for three years, will now lead the design engineering function for the UK market.
Embracing the UK Design Manager role, Escobar will liaise directly with customers to develop effective tailored solutions for their specific projects. HAKI has said, she will also work closely with external consultants and in-house design teams, to ensure all designed works using HAKI provide the highest levels of safety and efficiency.
Escobar will also assist with the testing of new products, maintain all technical literature, develop and integrate design and BIM tools alongside the VDC team, and form part of management to work on other key UK initiatives.
The introduction of both roles reflects the increased demand for design engineering and technical services, particularly in complex temporary works projects, where Safety by Design is becoming a necessity.
Turner commented: "It goes without saying I am excited about my future at HAKI and the opportunity to place innovation at the centre of our business.
"It's clear the merging of both Span and HAKI technical teams will benefit the development of our core products as well as a range of new market-leading solutions for complex temporary works. 
"I truly believe that the future of temporary works is evolving and further development of our BIM and VDC tools is essential in delivering first-class solutions and technical support for our clients.
"We are also very pleased that Priscila has accepted the role as Design Manager. Her knowledge of our products, design capabilities, and overall enthusiasm for the temporary works sector has led to some outstanding work over the past three years. The promotion is well-deserved, and we look forward to seeing her thrive in the new position."
Speaking on her promotion and concluding, Escobar said: "It is very exciting to be part of HAKI during this new chapter in the company's expansion. The integration of Span Access within the business paves the way to a larger offering of access solutions and new development opportunities.
"I am very excited to be taking on this new role under Ross' leadership and look forward to further support our clients with the very best solutions as we continue to grow."