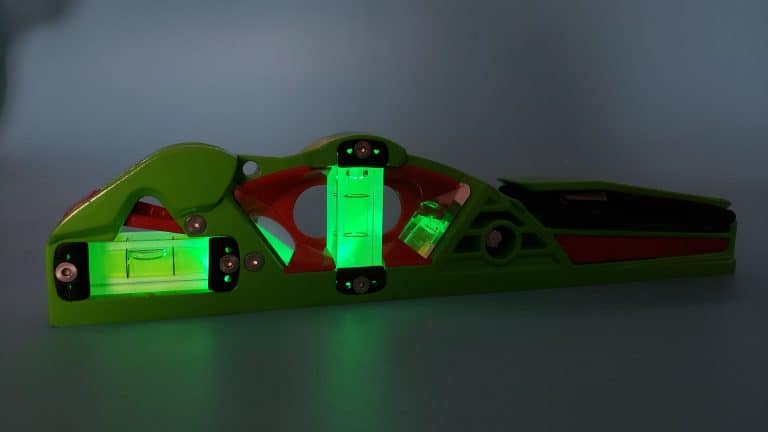 The latest product from the X-Pro series of scaffolders levels includes a number of new and beneficial features including illuminated vials, stronger magnets and a hands-free bungee cord.
The new ProView Firefly scaffolders level manufactured by UK-based X-Pro Tools is the next evolution in the ongoing innovation of its series of high-end levels.
Its inventor and owner of X-Pro Tools, Paul Sparrow said the Firefly has been in development for the last three years based on feedback directly from its previous customers of the original 2014 Dragonfly level.
Sparrow who is an Ex-Window Fitter designed the original Dragonfly after being nearly blinded by a nail in a wall while viewing the bubble on his standard sprit level. Subsequently, he came up with the idea of the ProView safety viewing feature that uses mirrors to view the bubble from a distance.
The latest Firefly scaffolders level which has been dubbed the swiss army knife of the level world, is filled with an array of other innovative features.
ProView: Patented 'ProView' Vial Reading Systems, 'EndView', and 'PlumbView', which won the coveted 'British Invention of the Year Diamond Award'.
Illuminated Vials: Leveling tubes in low light conditions is now a breeze with its optional Firefly Illumination Pack which screws inside the level.
Stronger Magnets: Firefly comes with high strength 'N52 grade Neodymium 'V' grooved magnet. Video's show a single magnet was able to pick up a 4ft and two to pick up an 8ft tube.
Hands-free Bungee Cord: For hands-free levelling non-magnetic surfaces like aluminium beams or aluminium scaffold tubes.
Built-in Spares/Maintenance Kit.
For a full list of ProView Firefly features click here.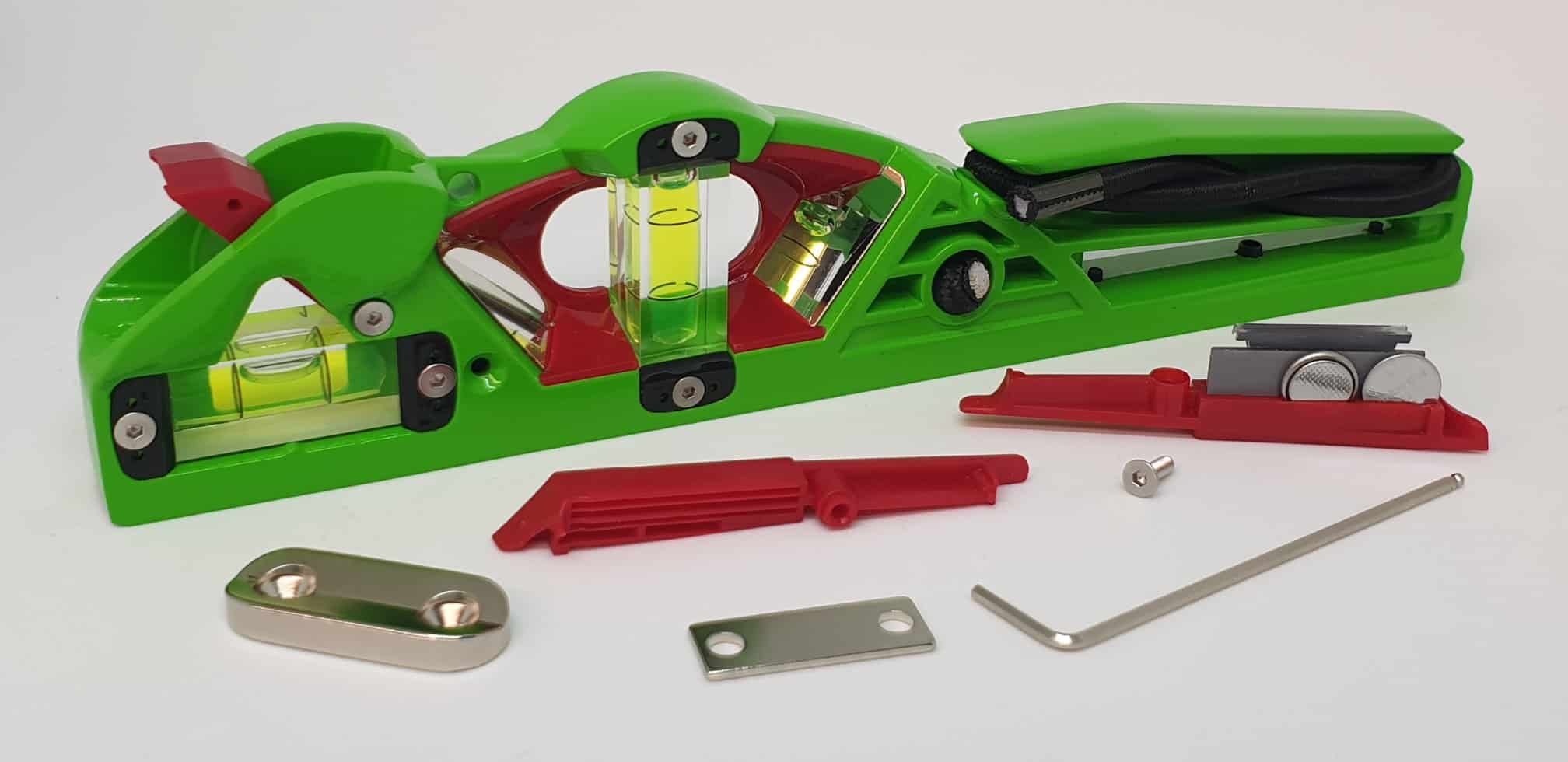 X-Pro Tools owner Paul Sparrow told ScaffMag: "I am pleased to be introducing the All-New ProView Firefly Die-Cast Professional Grade Torpedo Spirit Level from X-Pro Tools.
"It incorporates an awesome array of beneficial features, from Illuminated Vials, Powerful Neodymium Rare-Earth V-Grooved Magnets, a built-in Hands-Free Bungee-Cord feature and our Patented and Award-Winning ProView Mirror System for those awkward jobs where you just can't get a clear view of the bubble."
Sparrow added: "The Firefly is user-configurable too, where the Illumination Pack can be swapped out for a Second Magnet.
Looking to the future, the Firefly is the first of a new Range of Levels coming from X-Pro Tools crossing Pro, Trade and DIY markets, and if all goes to plan we will be looking to introduce our new eXcalibur Series into the Market within the next two years. They have the same set of features as the Firefly, but on a grander scale, and there are features never before seen in a Box Level."
"We pride ourselves on being the 'Innovators' not the 'Imitators'! Of course, introducing any new range will rely heavily on the support we receive from our Customers with this first product, which itself is a full redesign of the earlier Dragonfly product we initially launched in 2014. Building on the success and feedback from that product, we wanted to bring out the Firefly as quickly as possible to address the needs voiced from our Customers, but not only to achieve what they wanted but to significantly surpass their expectations altogether."
Sparrow concluded: "With nothing but positive praise for the Firefly from all parties so far, we can only venture into the future with a renewed sense of purpose and commitment, to provide exactly what our customers need from their Tools."
For more information on the new X-Pro Tools ProView Firefly Level please visit the X-Pro website