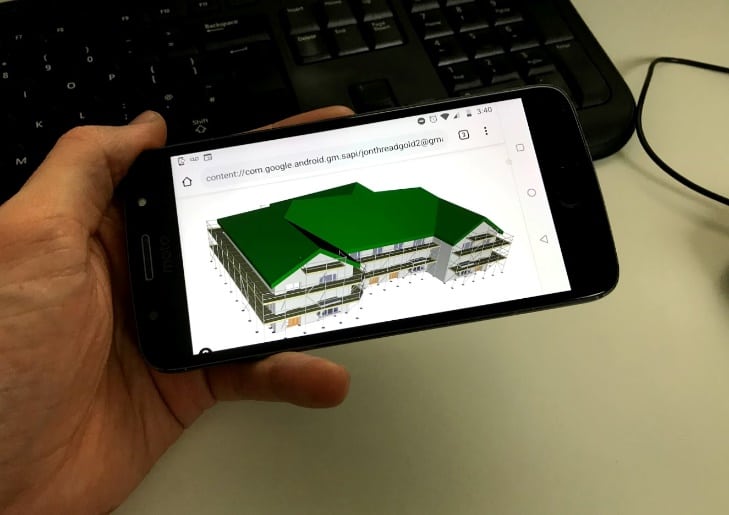 Dorset based SMART Scaffolder has announced a host of new 3D modelling features to boost their impressive BIM Toolbox module for the market-leading SMART Estimator package. 
3D BIM modelling has been of huge assistance to those in structural engineering, architecture and building services for several years. Accepted as the new way of doing things, this universal system facilitates lean construction and cross disciplinary usability.
The versatile toolbox module already includes a host of productivity features such as site plan import for easy take-offs of house types and dimensions, Google Maps integration to reduce the need for site visits and the ability to impose realistic elevation images on to your model.
The newest release of this cutting edge software will enable the importing of 3D BIM models in IFC format, to draw scaffolds directly onto customer's BIM models. It will also be able to add 3D models from the software to a variety of formats including IFC, 3D PDF and HTML links.
Quality Quoting
What's more, scaffolders will have their quoting process taken to a higher level,  incorporating 3D interactive models in the tender pack along with the automatic branded price quotation and detailed kit list. Exported models can be viewed on various mobile devices as well as PC's allowing anyone to share interactive models with colleagues on-site as well as clients. The company claims it's an excellent tool to help present a more professional company image and help win more work.
Smart Message
Ian Chambers, Sales and Marketing Director at SMART Scaffolder told us: "We are always looking for innovative ways to help our customers adapt to this fast-moving industry. We know that our customers are working to minimise the number of visits to site at this difficult time. 
"BIM Toolbox already helps with this by allowing measuring and take-off for existing buildings online from your home or office. This new wave of features means you can do this even for new builds from your customer's BIM model."
SMART Scaffolder is the industry's leading professional software solution benefiting owners, estimators, contract managers and designers. Launched in 2008 its goal was to provide scaffolders with the ability to model, create material lists, produce drawings and much more.
Open To Everyone
Firms of any size can use SMART Scaffolder with tube and fitting as well as the popular scaffolding systems.
For more information go to: www.smartscaffolder.com