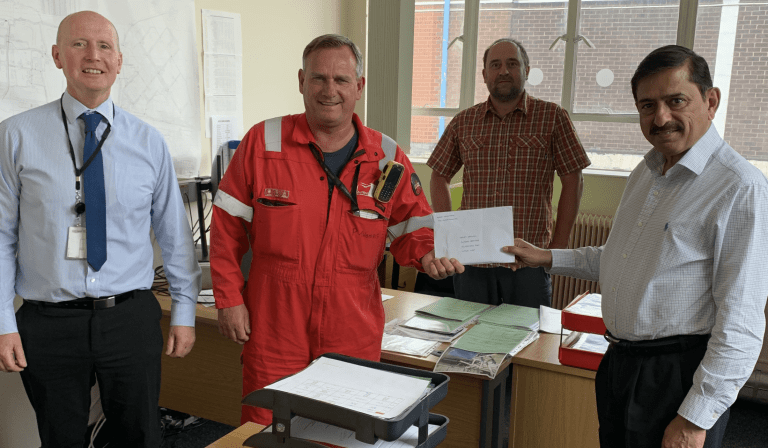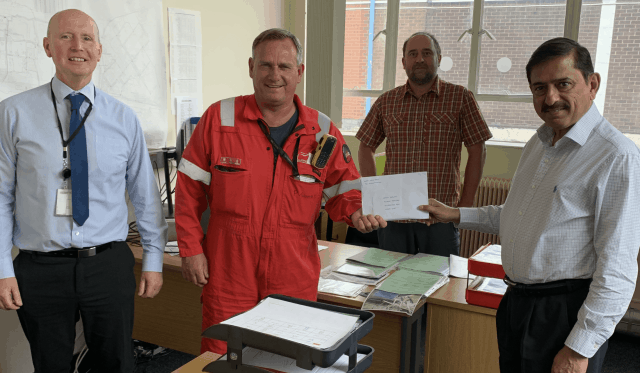 Altrad Scaffolding supervisor Paul Thomas has been praised by the company for saving the life of a colleague at the Stanlow Refinery.
Working on-site for Essar, he became concerned when a fellow worker seemed to be feeling unwell. He quickly suggested his colleague go to the medical facility to get checked out, though the operative explained he was fine and would be able to continue with his duties. It was clear to Paul something could be wrong and being genuinely worried about the employee, insisted they went to the centre together so his friend could get professional advice.
There was certainly nothing wrong with Paul's intuition as the moment they arrived at the centre, his colleague took a turn for the worse. In fact, it soon became obvious the man was suffering a major heart attack.
Together with Chris Walsh, Paul was called on to perform CPR, eventually re-starting the man's heart. Medical professionals were called to the scene to provide the necessary care and treatment.
They later confirmed the actions of both Paul and Chris saved the life of their colleague.
Paudie Somers, CEO of Altrad`s UK, Ireland & Nordics business told Scaffmag: "I`d like to take the opportunity to commend Paul on his proactive actions, which proved to be instrumental in saving the life of one of his colleagues. It`s our strong safety culture and our brilliant people that make Altrad the smartest choice, and we are proud have Paul as part of our team."