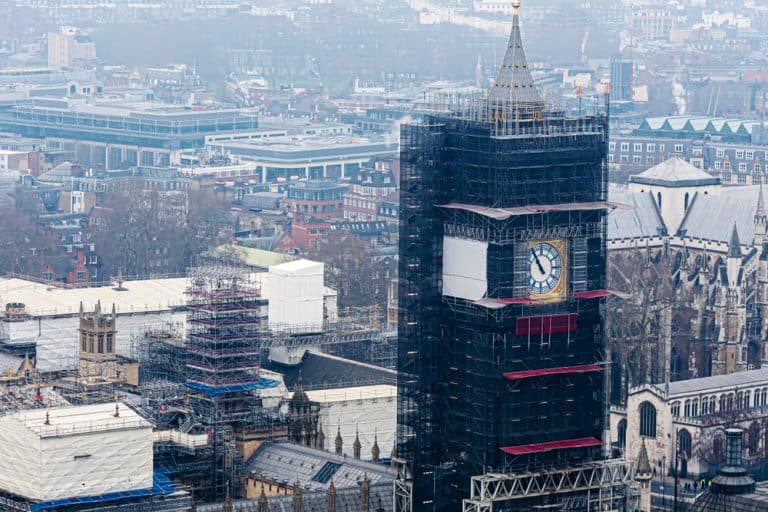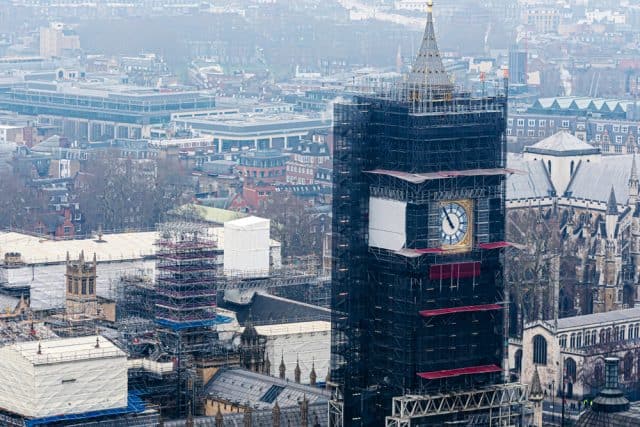 The roof of the Elizabeth Tower (also known as Big Ben) will slowly become visible again from this week, as part of the scaffolding is removed.
The newly restored roof of one of the worlds most iconic structures will be revealed to the world after three years of extensive restoration. Organisers say it is a significant moment in the timeline of the complex conservation project since scaffolders started to erected the huge scaffold in 2017.
Over the course of the next six weeks, an expert team of scaffolders from PHD Modular Access will work to take down the scaffolding in the restricted space around the Tower, revealing the intricate conservation work that has been taking place.
At this stage, scaffolding will only be removed from the roof, while work continues to the rest of the Tower.
Sir Lindsay Hoyle, Speaker of the House of Commons, said: "Like everyone else, I have been looking forward to seeing the scaffolding come down on Elizabeth Tower – so the unveiling of the roof will be a memorable moment.
"We could all do with some good news in this Covid world, so it is very exciting to actually see some more of this great icon.
"I am hoping the conservation work that has taken place on the tower – an important symbol of our democracy – will assure its place in London's skyline for generations to come."
Extensive work has restored both the inside and the outside of the Elizabeth Tower, including the 3,433 roof tiles and the spire with its intricate flowers, cross and orb. The conservation work addresses crucial problems in the tower, including crumbling stone and a leaky roof.
Each of the 3,433 cast iron roof tiles was removed and taken to a specialist workshop in northern England. Those that could be repaired were stripped of the old finishing and any weaknesses and faults were mended before the tiles were repainted with weatherproof grey paint.
The Tower's signature metal cross and orb, which sits proudly 96 meters above ground level, has also been repaired at the workshop. After the roof tiles and the cross and orb were put back in place, a team of gilders spent weeks gilding the ornate details to match the original design from 1859.
Despite the challenge brought about by the pandemic, the small 12m square footprint of the site and the Tower's position in the middle of a working Parliament, progress continues to be made.
The worksite has been made fully covid-secure, allowing work to continue. The Ayrton Light housing has been restored and reinstalled and now only awaits its new energy-efficient electrical light fittings. In the belfry, the internal scaffolding has been removed and the work to the floor is underway.