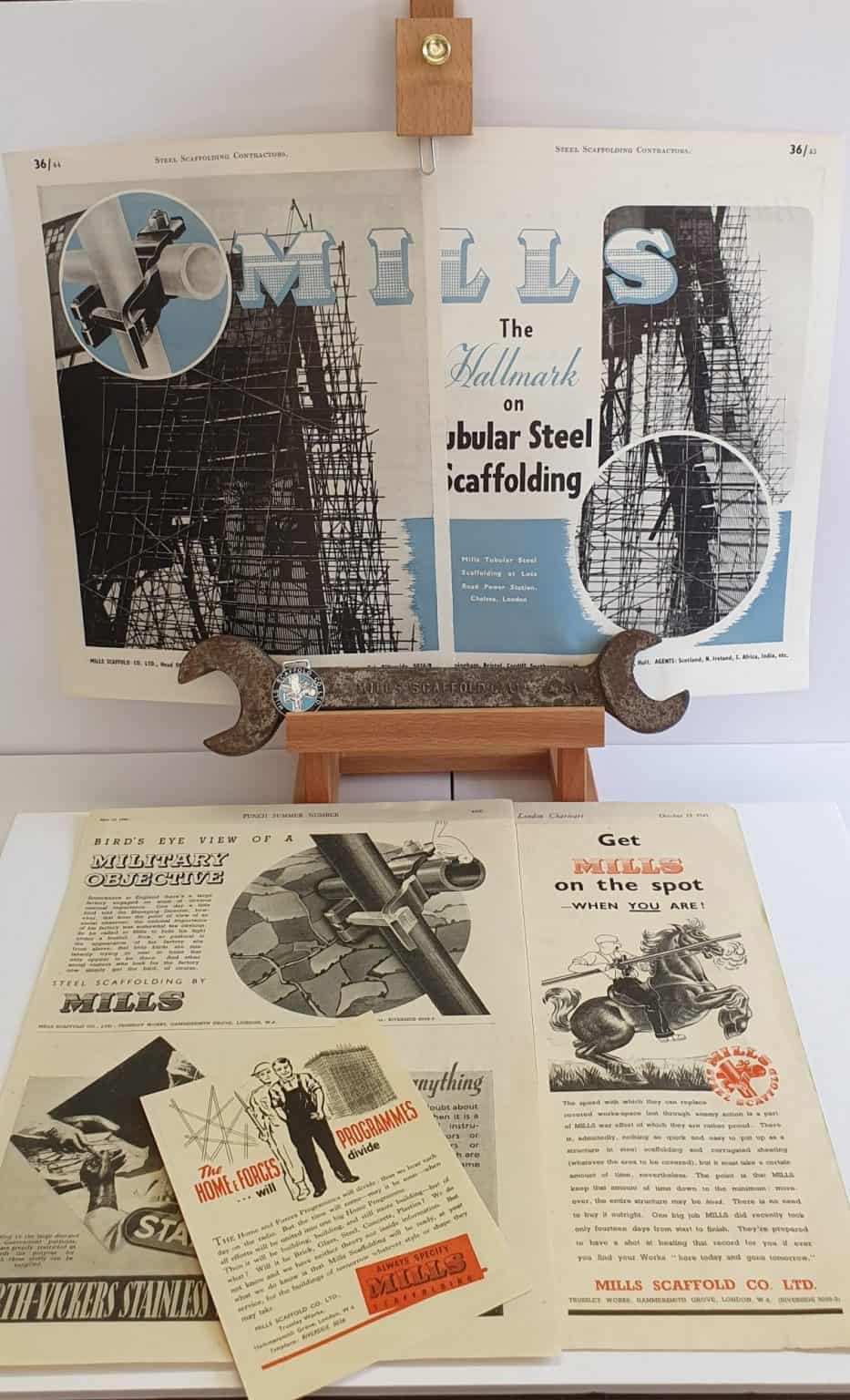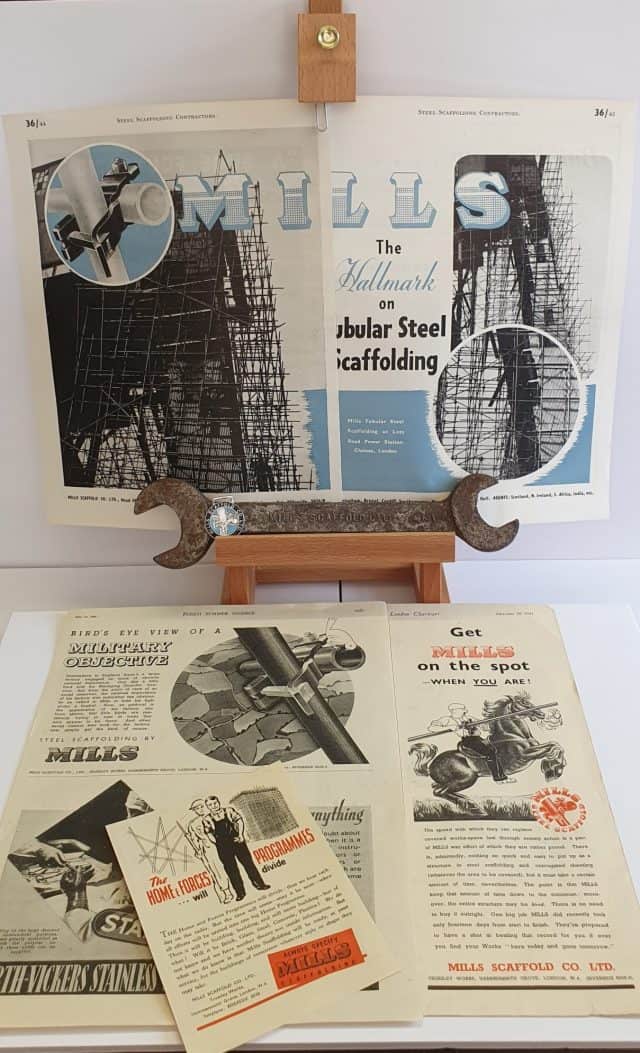 Paul Corfield is without question a highly skilled man within the scaffolding industry, not least because he's passionate about his craft. But his work runs much deeper than that as an avid collector of scaffolding memorabilia. Scaffmag was keen to delve deeper into his archive.
(See below for a selection of Paul's Scaffolding Memorabilia Archive)
They used to play thanks for the memory whenever the great Bob Hope took to the stage – but it's a tune Paul Corfield could easily have in his head any day on-site. There'll be no jokes from him of course, because his colourful hobby is a serious business.
From an old Big Ben Spanner to documented ships scaffolding, Boulton Tubular Structures to The illustrated Carpenter and Builder, Palmers Travelling Cradle to the most glorious images from a bygone age, Paul has assembled a unique industrial collection. If you love your scaffolding history, this is the place for you.
Paul explained: "I started working weekends and in my school holidays with my Father, Ian, when  I was 12/13. The day after I finished school I was full time on-site. It should have been Palmers Scaffolding in Manchester but the depot closed it, so officially it was Ace Scaffolding."
Across the year's Paul sub-contracted to a number of large firms such as SGB, Deborah Graystons, Kwikform and like any decent scaffolder (his own words), TRAD in London around the turn of the century. He now finds himself working for Lyndon Scaffolding in both London and Manchester.
My collection started around six years ago when my father gave me his old Big Ben spanner and a couple of books. From there I went onto old newspaper advertisements, mainly SGB ones.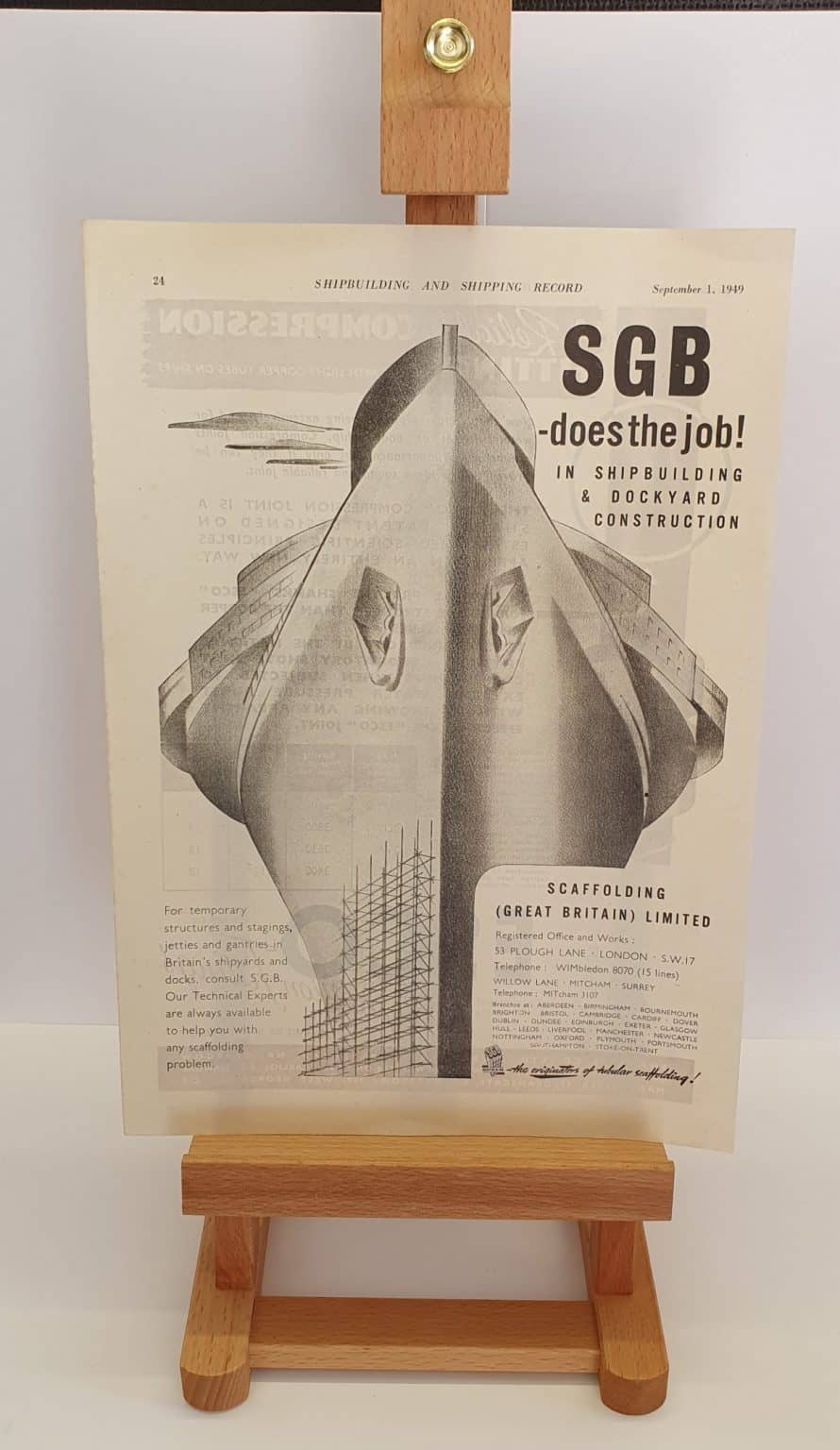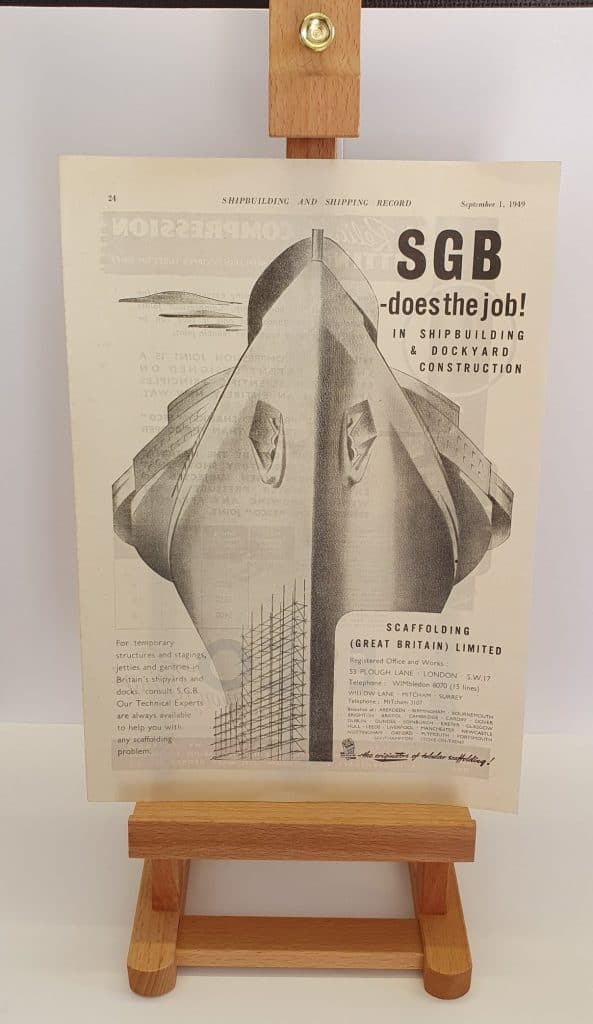 So if Paul found himself on a desert island what would he keep with him? "Hands down the SGB adverts, he says. "In particular the "SGB DOES THE JOB" close up of the band and plate, as their strapline is "the originators of tubular scaffolding".
"The fact we still use the band and plate today is a testament to the company and a big reason why this is one of my favourites. I still have an original SGB Podger on my belt some 100 years after they were first used."
And if you thought car phones are still relatively new think again. Did you know
The SGB two way car radiotelephone was working successfully in the 1930's? Paul has the proof.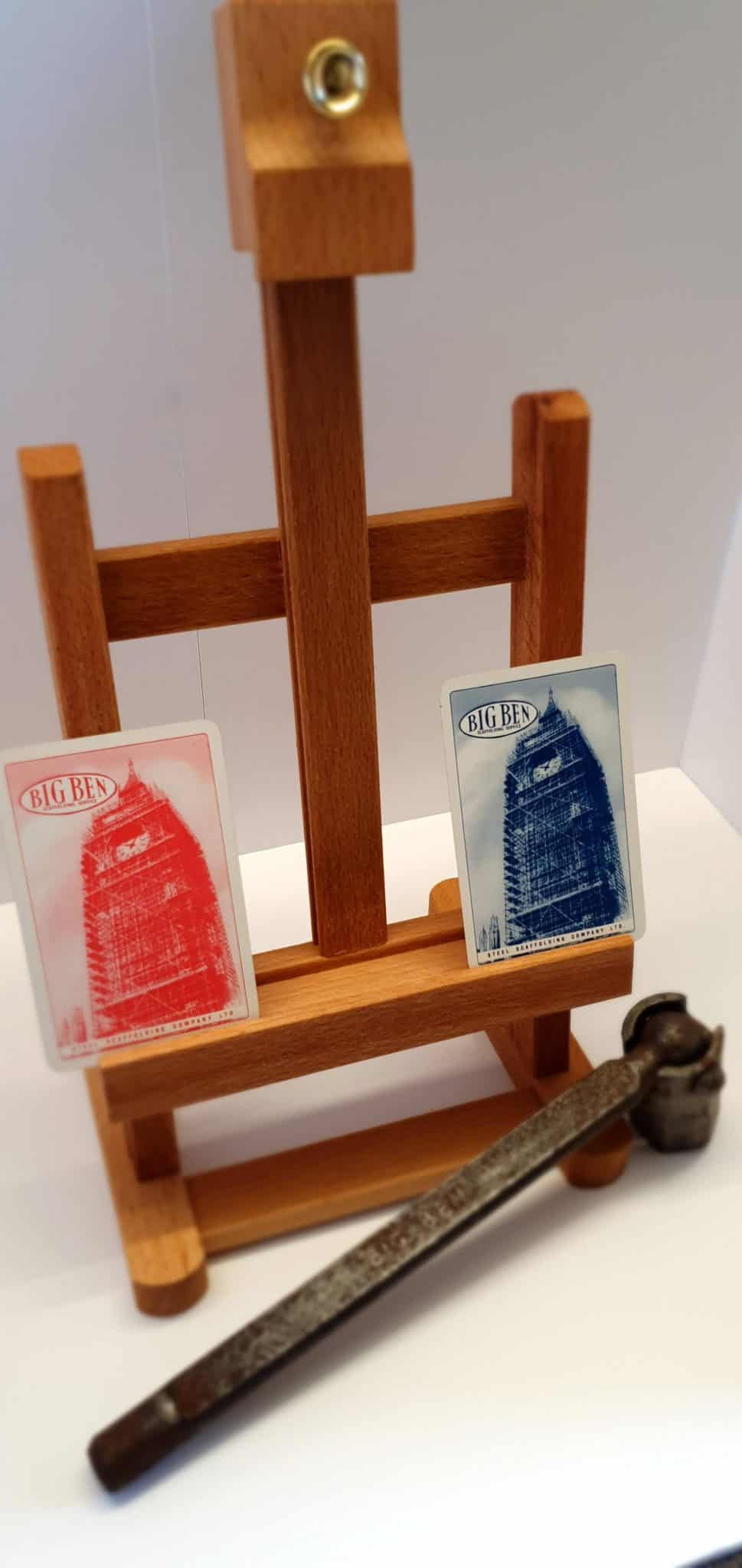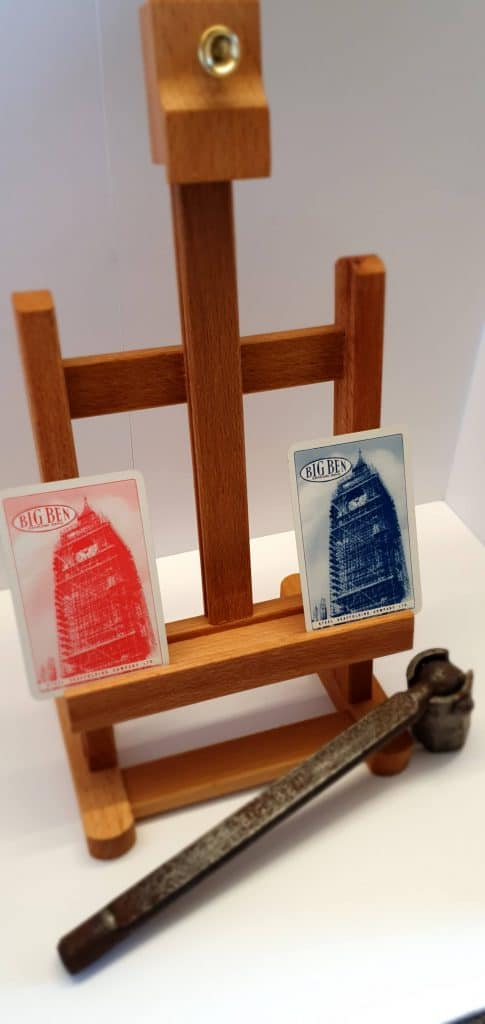 And if he had to throw a spanner into the works, how about The Big Ben Collection of three original tools. You wouldn't really want to clock off, but if you did there's always a couple of playing cards to pass the time and an advert.
He told me: "It says a lot about the company that Leach's Scaffold Supplies have a full line of products named after the Big Ben Scaffolding Company."
As for a third favourite choice, he adds: "I love the two Military Engineering booklets, very detailed with weights and measurements, images of fittings and fold-out 'plates.' These are drawings for specific scaffolds such as observation towers and heavy-duty trench supports."
"I actually have well over 50 individual pieces which I plan to frame in my Covid lockdown built man cave, aptly called "the band and plate", amongst the music and Darts paraphernalia.
"Anyone who is interested in the contents of the individual books and brochures are more than welcome to get in touch as I will scan and share the contents."
There's also a superb array of TRAD project reports lovingly put together. Paul has no idea how much the collection could be worth.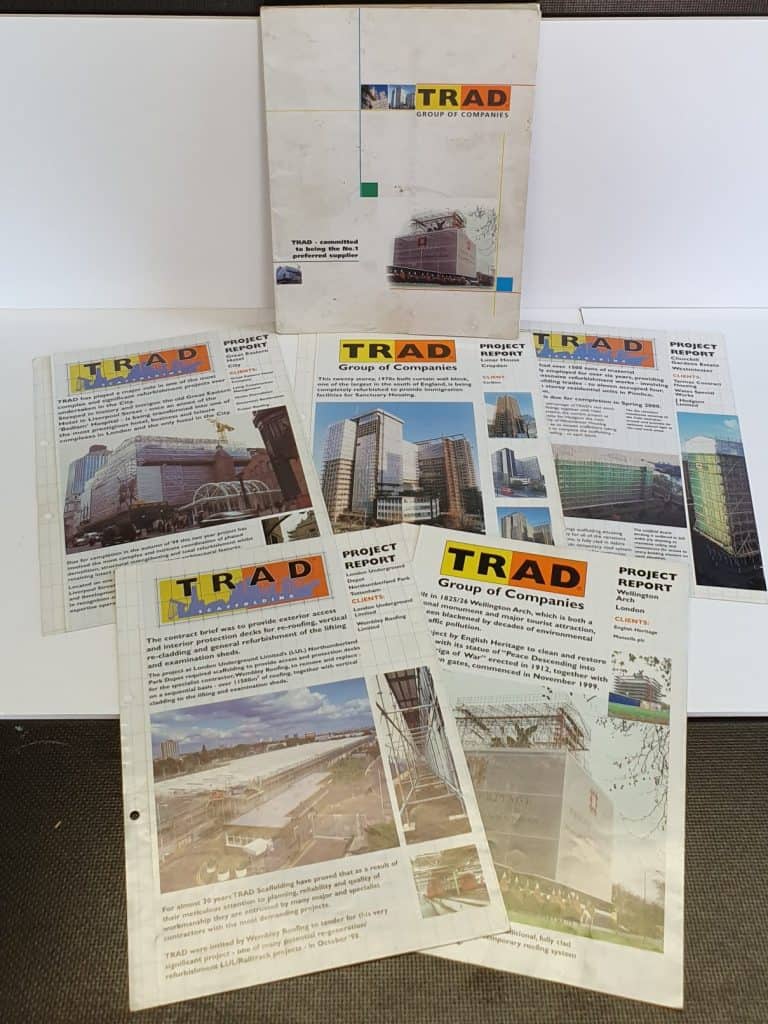 "It's not something that has ever crossed my mind, it's a very niche collection, I don't envisage me looking stunned on Antiques Roadshow any time soon.
"The truth is all of this collection and my knowledge and appreciation of the scaffolding industry would not of happened if it wasn't my father, Ian.  I will be ever grateful because he taught me all he knew."
He laughs:  "My Mrs, on the other hand, is always told not to bend any envelopes arriving from eBay."
Bob Hope raised plenty of smiles of course, and this where both men have a lot in common. When it comes to the scaffolding industry, this amazing collection comes with a beautifully constructed message. 'Thanks for the memory'.
This article was first published in the ScaffMag Magazine Issue 10