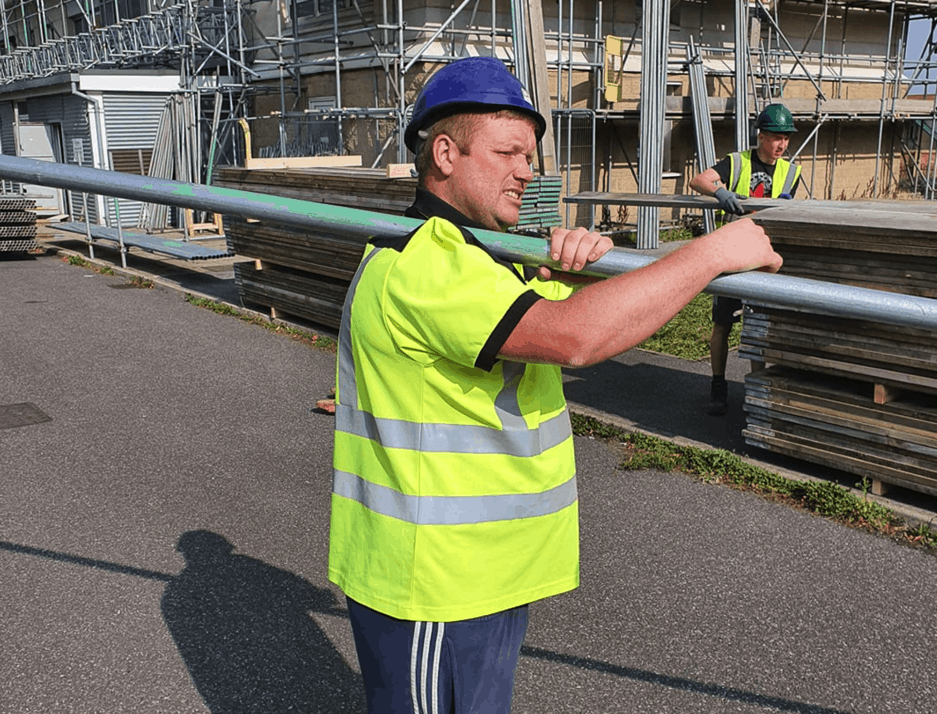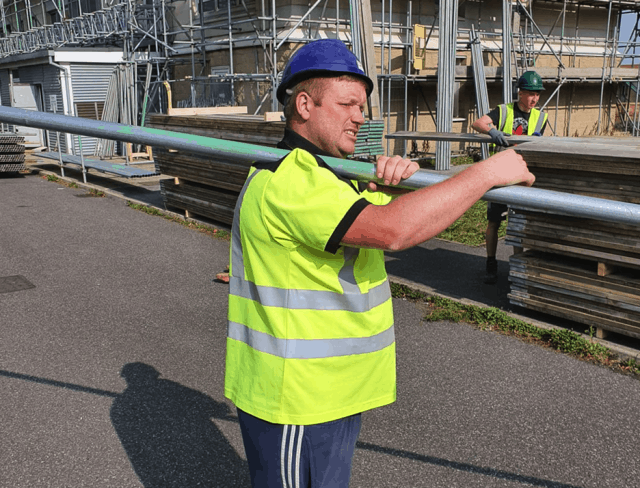 Gaaard Protection has announced its worldwide launch date for its scaffolders Scaffshirt which it hopes will revolutionise the scaffolding and allied construction industries.
A few months ago Scaffmag was first to report on how the Scaffshirt offers the highest standards of protection for scaffolders carrying loads on their shoulders. Now its Bradford based makers have revealed its launching the product this week.
The Scaffshirt is a versatile high quality hi-vis protective work-wear shirt with weight-bearing padded shoulders for supporting shoulder joints for example, when carrying heavy items such as scaffolding tubes and boards.
The pads are manufactured from 3D-sculptured EVA compression padding that sits inside a pocket on the shirt, which is stitched securely to the top of the shoulder. The pockets are waterproof, and shirts are supplied with a pocket on each shoulder.
The firm has stated the Scaffshirt meets current Health and Safety visibility requirements needed for safe site work.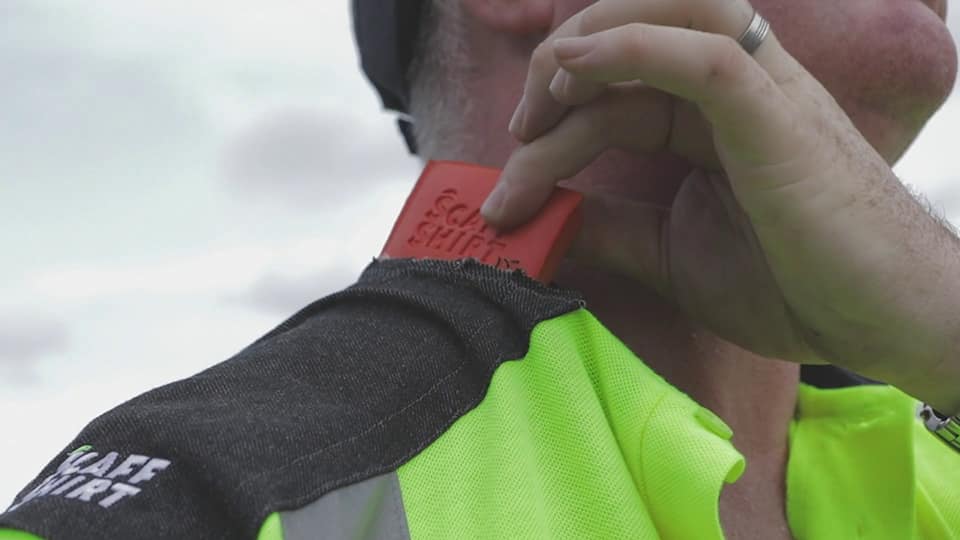 New Research
Now, research conducted by Erasmas University Rotterdam has revealed a padded shoulder will prevent future injuries for those who wear it, after analysing numerous case studies into the strength and protection the product provides workers. What's more, companies who have tested the product across Europe in countries including England, Sweden and Ireland have all reported positive feedback after trialling it on-site.
Lloyd Spencer from Gaaard Protection told Scaffmag: "This amazing product has been carefully developed over a number of years to meet the highest safety standards. The Scaffshirt is the answer to the problem thousands of scaffolders and workers have battled with for years. 
"A European design right protected garment, The Scaffshirt is a high-quality protective work-wear range complete with accompanying weight-bearing shoulder pads to provide support for the joints which need it the most when carrying heavy items. The padding alleviates pain, corrects the posture and gait of those who wear it and reduces injury. Created by designers our Yorkshire base, it means thing should be a thing of the past for modern-day scaffolders."
Launching worldwide on the 8th of October, The Scaffshirt is also available as a sweatshirt, hooded top and hi-viz vest. Whatever the job, The Scaffshirt offers the right protection.