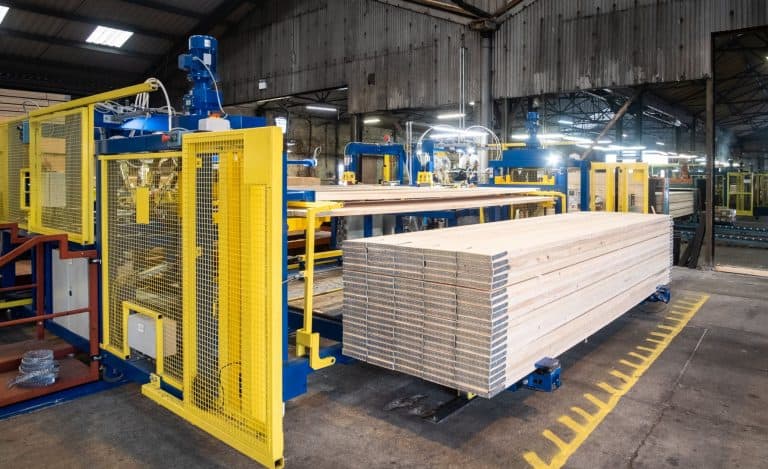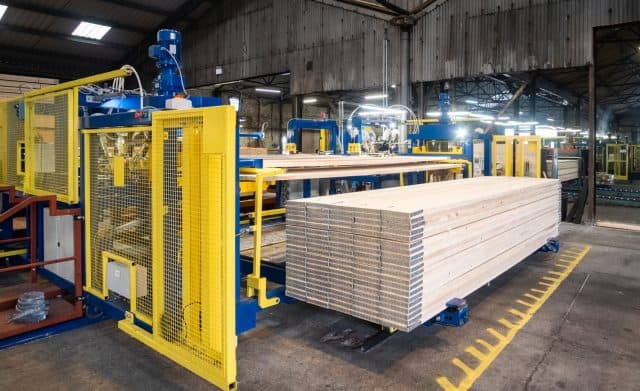 The scaffolding and access industry seems to be well on its way to recovery according to a major UK supplier and manufacturer of timber scaffold boards.
Selby based Brent Scaffold Boards has reported a sustained and unprecedented demand for its timber boards. The massive demand is also being felt nationwide with other suppliers reporting similar results.
Brent which operates from its 10-acre site in Yorkshire supplies boards to some of the largest scaffolding hire and sales yards across the country. They also provide boards to major DIY stores like Wicks and B&Q.
The family-owned firm has told Scaffmag they have been working at full capacity since lockdown restrictions were lifted back in April. Its five banding machines have been running non-stop churning out more than 160,000 per month, with a record of 186,000 timber scaffold boards produced in July.
The demand doesn't seem to be letting up either explains Ollie and Dave Appleby, Directors at Brent: "All our staff are off furlough and have been for months. In our 28 year history, we have never seen demand like it. 
All our banding machines are working day and night five and half days a week to meet the demand, but the orders just keep coming. So much so we are out of stock throughout October."
"We normally have a buffer of tens of thousands of scaffold boards in our yard but its nearly empty. Luckily we have an excellent relationship with our long-standing reliable suppliers in Europe who continue to ship into us large volumes of timber for scaffold boards on a weekly basis, in turn, we can then give our customers continuity of supply."