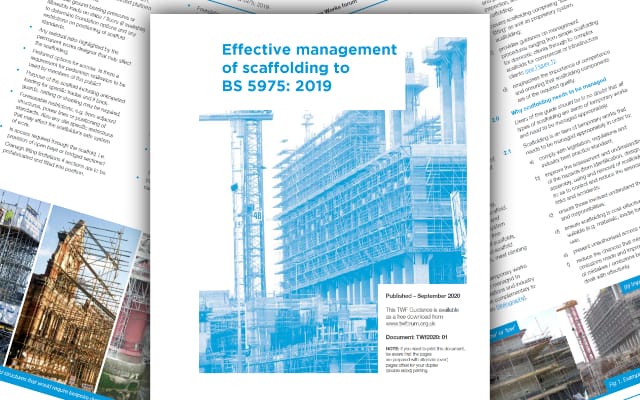 The Temporary Works Forum (TWf) has published new important guidance on the Effective Management of scaffolding to BS 5975: 2019.
The 26 paged guidance document which is available as a free download from the TWf (LINK: HERE) applies to organisations and individuals involved in specifying, procuring, designing, constructing and managing scaffolds.
It covers all 'tube and fitting' scaffolds as well as proprietary system scaffolds.
The guidance recommends how temporary works such as scaffolding should be managed to comply with legislation, regulations and industry best practice standards. It is complementary to other existing guidance from BSI, NASC, NFDC and CISRS.
Guidance is also provided on management procedures ranging from simple scaffolding for domestic clients through to complex scaffolds for commercial or infrastructure clients. It additionally emphasises the importance of competence and ensuring that scaffolding components are of the required quality.
Ben Beaumont, Director of TWf, co-author of the guidance and convenor of the TWf working group said: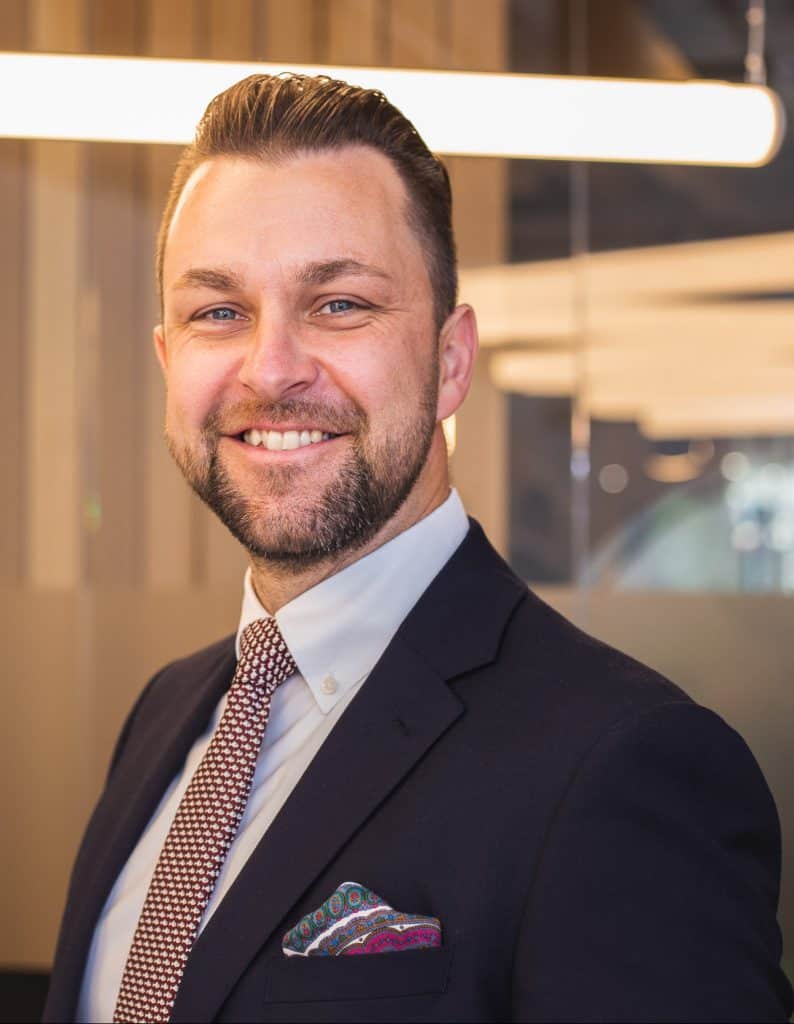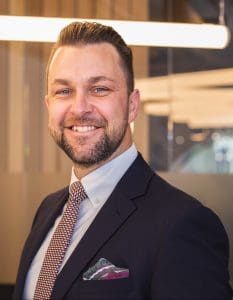 "The guide is aimed at bringing together the management procedures required by BS 5975:2019 for all aspects of temporary works with the many good practices that scaffolding contractors and people managing scaffolding already do. The existing good practices typically come from the requirements of the Working at Height Regulations, and are second nature for many in our industry. However, the requirements of BS 5975 are less well known and often implemented less effectively, but equally important. 
It is worth remembering that NASC TG20:13 has always stipulated that scaffolding should be managed in accordance with BS 5975, and now this guide gives industry a clear way of doing this."
"The guide provides information on key roles including that of the Designated Individual (DI), an appointed role that all organisations involved in temporary works should have, the Temporary Works Coordinator (TWC) and the Temporary Works Supervisor (TWS). The guide references who is likely to undertake these roles in a scaffolding contracting business and their key responsibilities.
Key sections relating to design include 'when a scaffold needs designing', 'examples of information to include on a design brief' and the 'procedure for managing the design of scaffolding'. One section that I hope readers of the guide will find particularly useful is the procedural flowchart in appendix 3 – this provides a clear method for managing scaffolding effectively.
The requirement for this guidance document was identified by members around five years ago, initial drafting was put on hold when the process for updating BS 5975 (into the 2019 version) started, and then we recommenced work on the document once BS 5975:2019 was published. The TWF working group, authors and I are really pleased with the final document. We wanted to make the guide as user-friendly and straight forward to read as possible, and I think we've achieved that.
I would like to thank everyone who contributed to the guide at some stage during it's production, particularly Ray Filip and David Thomas who co-authored the guide, I really do appreciate the hard work that many people put in."
Ben added: "I would like to emphasise that this document is FREE for everyone. This is in keeping with the founding principles of the Temporary Works Forum, as my fellow members and directors continue to promote best practice in temporary works."
Outside of his commitments to the TWF, Ben Beaumont is a Director of Richter and the Managing Director of 48.3 – leading consultants in temporary works, civil, structural and geotechnical engineering.