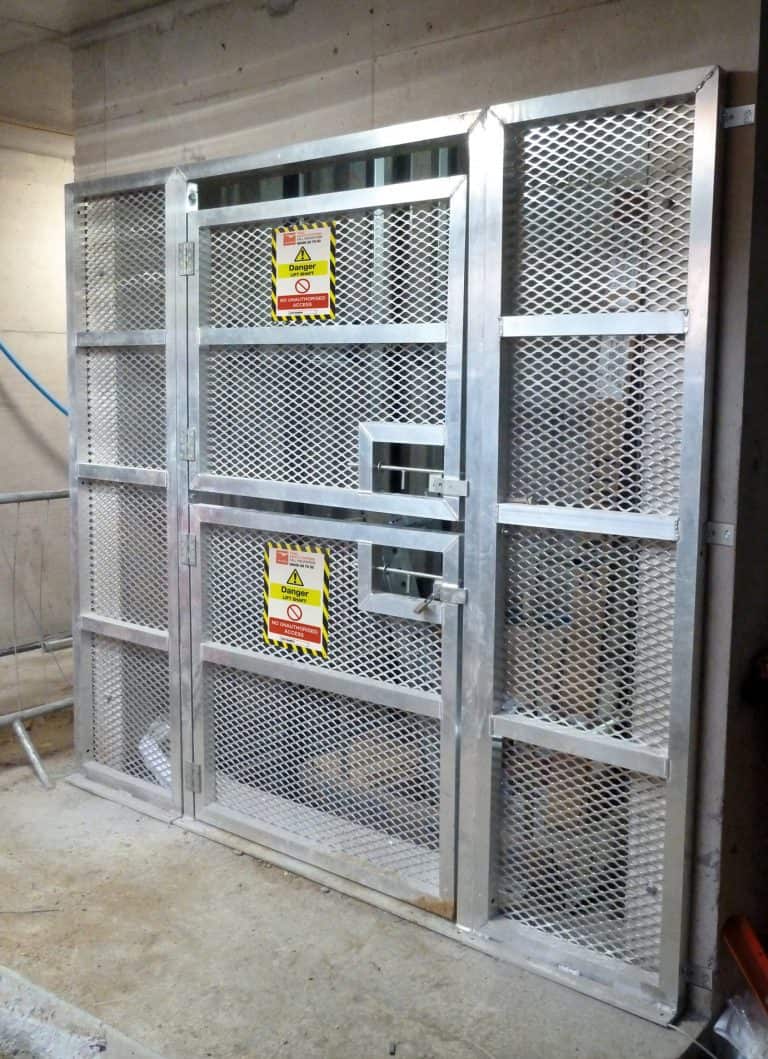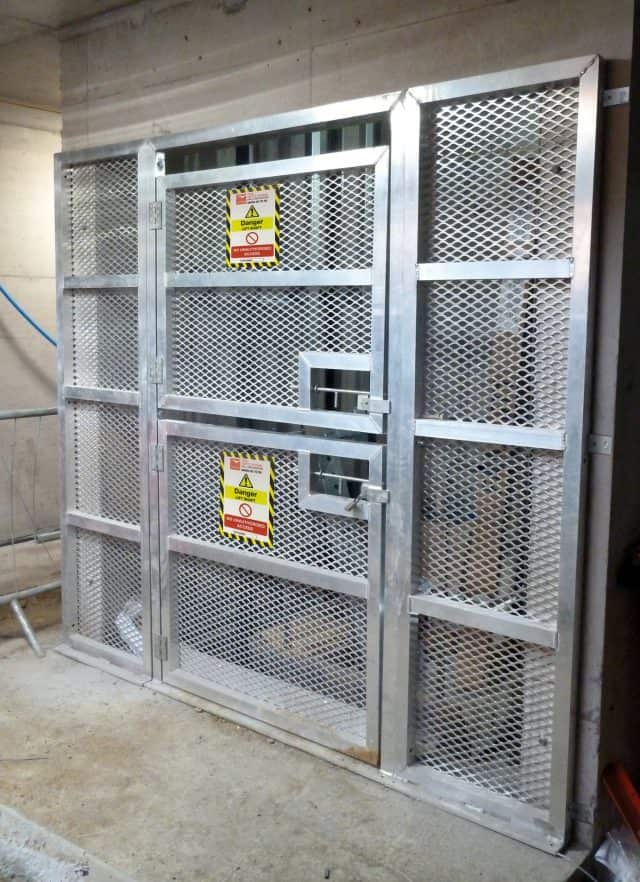 TRAD UK, the new brand for the combined TRAD Hire & Sales and TRAD Safety Systems companies, now supplies the TRAD Lift Shaft Gate to scaffolding contractors and construction sites from its six depots across the UK.
The lift shaft gate is designed for use in multi-storey building construction, helping to protect site workers all the way through the project, and often being one of the last pieces of equipment to come off-site. 
At 1.2m wide and 2m high, the gate is designed to fit a standard lift shaft opening, and can be extended with additional mesh panels for larger openings. The stable door design means that workers can access the shaft whilst benefitting from compliant edge protection, without needing to expose the whole of the shaft space. 
Made from aluminium, this is a lightweight yet strong and secure gate solution that can be manually lifted and fitted, so there's no need for expensive cranes to lift the gate in on every storey level.
Lockable gate protects workers around empty lift shafts during construction
Stable-gate design for access with edge protection
Fully lockable for complete safety
Complies with BS EN 13374 Class A classifications
Fits standard 1.2m shaft opening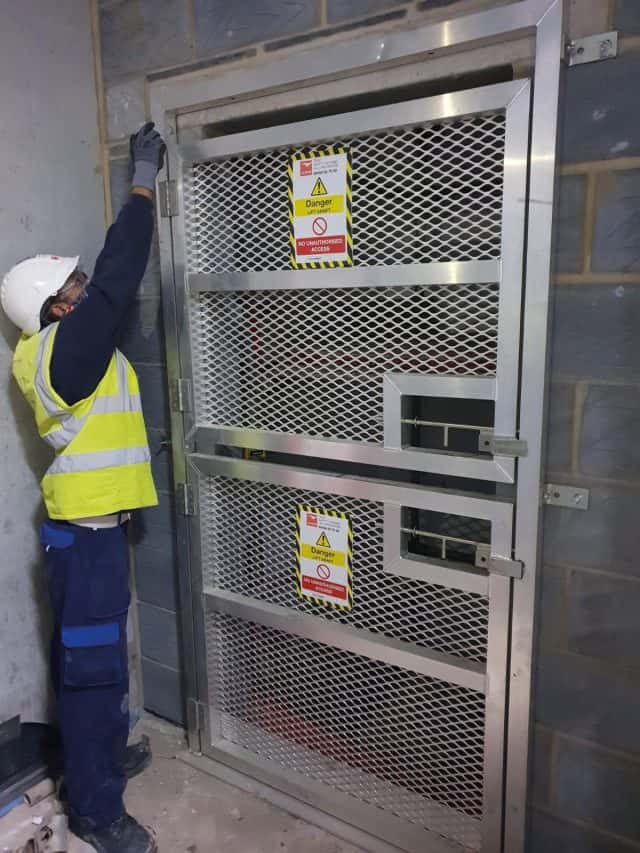 "TRAD's Lift Shaft Gate is the ideal safety solution for multi-storey construction sites," says Derrick Quinn, TRAD's Technical and Product Support Manager.
"Easy to move and install, completely lockable and offering total protection during construction, contractors can buy or hire our lift shaft gates for complete projects, no matter how many storeys high. This product is proving popular with contractors, who can now offer internal safety systems as well as external scaffolding solutions to their clients."