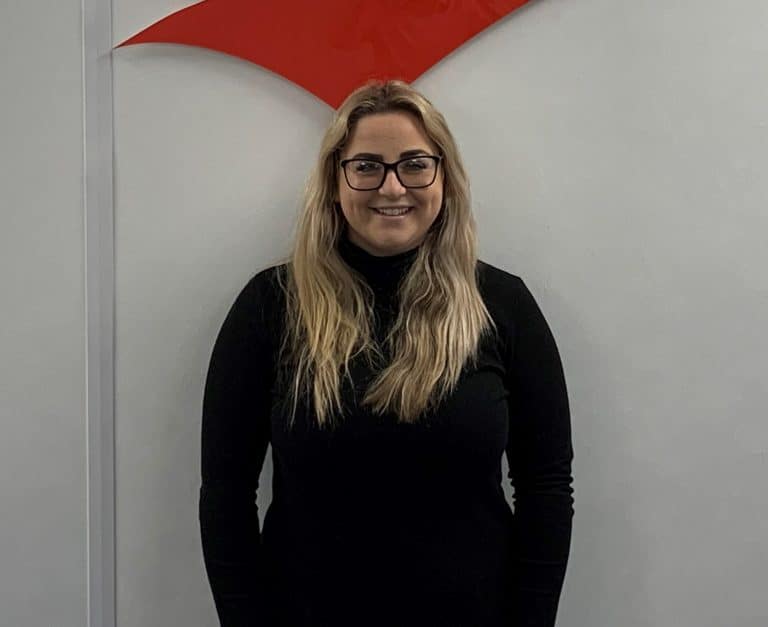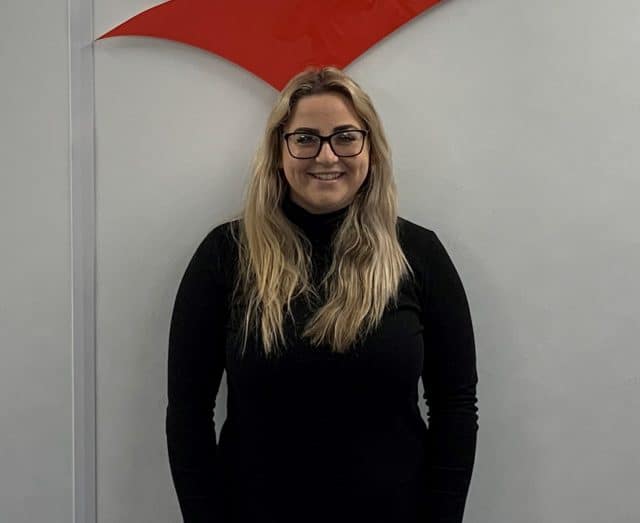 TRAD Scaffolding Co, part of the TRAD Group, has announced that one of its apprentices, Stephanie Betts, has been shortlisted for the 'Apprentice of the Year' award, part of the Construction News 2020 awards.
Stephanie, who is halfway through the five-year apprentice programme and is due to complete her apprenticeship in 2022, has been shortlisted for her outstanding attitude to her work and for achieving great results.
Scaffmag asked Stephanie a bit about her time with TRAD and her thoughts on the award and on life as a woman in the construction industry.
What made you apply for the apprenticeship scheme at TRAD?                 
"Coming from a financial background, I wanted something completely different from my previous roles as well as hopefully being taken out of my comfort zone. The trainee management scheme looked exciting, and TRAD is an ever-growing company with nearly 50 years of history, which is something I couldn't wait to be a part of." 
What has surprised you or been unexpected about the scheme? 
"The Trainee Management apprenticeship has several modules and the first one I experienced was out on-site working alongside the TRAD team and learning the basics of contract scaffolding, I thought going into a male-dominated role would be incredibly intimidating, but everyone has been so friendly and supportive and it was a real help to see how scaffolding works in a live environment."
Have you found TRAD to be supportive of your training and career? 
"TRAD has been very supportive of my training. All of the modules I've carried out so far including estimating, surveying, management and supervision have interlinked smoothly. My colleagues in each module have many years of experience and it's been interesting to see how our customers receive a service from concept design and advice, safe erection and dismantle and meeting programme needs all the way through to final account."
What's great about being shortlisted for this award? 
"I feel excited to have been nominated for this award because being female in a traditionally male-dominated environment on site is quite a challenge. Even though TRAD has a strong female representation within the company, most sites do not – and to have been recognised for my effort and hard work feels like a massive achievement."
It sounds like it's been a challenge – what has been the best bit of your training so far?
"I really enjoyed my time on site: my previous roles have been office based so I have never experienced working on a construction project. It was really interesting to have a change of scenery from the office and I was completely taken out of my comfort zone, which excites me. Having walked past many construction sites in my previous employment without giving them a second thought, now I'm actively looking at what's going on inside!"
What do you think about opportunities for women in the construction industry?
"I feel that women in construction are becoming more recognised – that's certainly what I've found within the TRAD Group and it's a great industry for any female to get involved with. There are so many different opportunities and it's honestly not as scary as we first think!"
The winners of the Construction News awards will be announced on November 17th at a virtual ceremony.