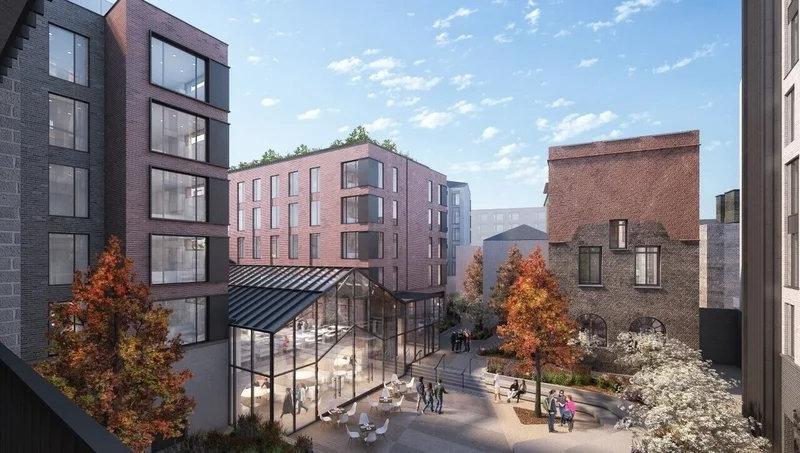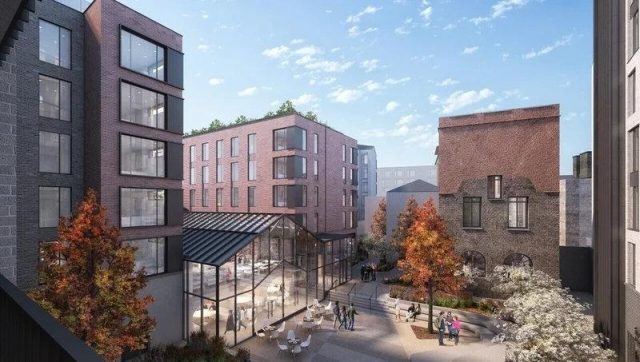 The Brogan Group has been awarded the scaffolding package for the Sweeney Corner Project in Dublin, Ireland.
The firm will be providing around 7,000m2 of perimeter scaffold along with a number of loading bays, staircases and birdcages. It's understood that several elevations will be cantilevered out from 1st-floor level due to restrictions on space and site boundaries, the Brogan Group have said.
Sweeneys Corner is a student accommodation development located in the Newmarket area in Dublin.
On completion, the development will include 235 student bed spaces in four blocks and 37 build-to-rent apartments in a separate block. A commercial unit, café and garden will be located next to the River Poddle.
The project is scheduled for completion prior to the start of the 2021 academic year.