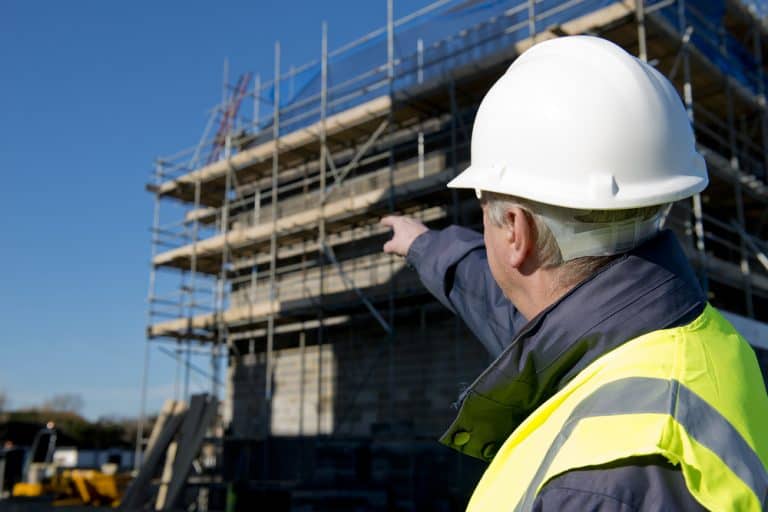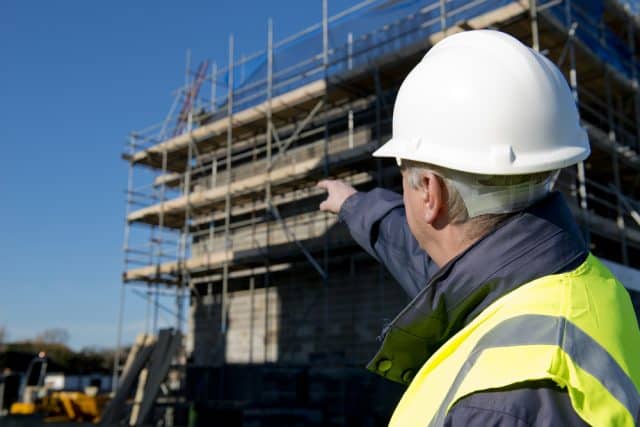 Does your scaffolding business have the right type of insurance? If not, you could be putting you, your staff and your business at risk, should something unfortunate happen whilst on-site. Whether you're buying scaffolding insurance for the first time, or are looking to renew, there are a few things to consider to make sure you're completely covered for all eventualities.
What is scaffolding insurance?
This is a good place to start, because it's not always known what this type of insurance is, let alone why you need it. By understanding what the insurance is, you'll see why it's something that your scaffolding business needs.
Scaffolding is a high-risk business. Consider all the risks associated with your day-to-day job. Now consider who is at risk; you, your team, contractors, members of the public, and so on. With a lot going on, anything can happen to anyone at any time. But without insurance, should any accident occur, your business could be financially liable if the accident was caused by you.
Scaffolding insurance is therefore designed to protect you financially, against unforeseen accidents.
Why do you need it?
To mitigate risk, even the unavoidable and unknown risks. And because of the nature of the work, scaffolders are putting themselves, and others in greater risk than many other trades. From erecting the scaffolding, to working on it, maintaining it and dismantling it, consider the different types of accidents that may occur to you, your colleagues, contractors, members of the public and even the site itself should an accident happen.
For example, workers could fall, workers or the public could be hit by falling objects, the scaffolding could accidently damage property, the scaffolding or parts of it may even be vandalised or stolen. These are all risks that you may end up paying for, and the bill coming your way could be a lot more than the amount to pay for the insurance in the first place. Ultimately it gives you peace of mind that you're covered.
Types of insurances available
Scaffolding insurance is made up of a number of different types of insurances. This is because each insurance covers a different risk:
The main type of insurance is public liability insurance. This insurance is designed to protect your business if a third party (i.e. someone who isn't an employee or contractor) makes a claim against your company for causing an accident or injury to themselves or damage to their property. If you are found to be legally responsible for the injury or damage claim, public liability insurance will help to pay the financial cost.
Another key insurance for scaffolding businesses is employer's liability insurance. If your scaffolding business directly employs people, whether they are full time, part time or contractors, it is a legal requirement for you to have employer's liability insurance (other than for bona fide subcontractors). It is designed to protect an employee should something happen to them when operating and working on the scaffolding. For example, they may get injured or fall ill as a result of an accident caused by the scaffolding. If you are found to be legally responsible, employers liability insurance will help to pay the financial cost to the employee.
There are a number of other types of insurances to consider as part of scaffolding insurance. For example, Financial Loss will protect you against claims that your client has suffered financial losses as a result of your work. Additionally, Professional Indemnity Insurance will protect you against claims from a client who has lost money as a result of a perceived sub-standard service. Not least, depending on your circumstances, you should also consider protecting your tools and equipment, and if you're a sole trader looking into personal accidental cover and accidental death.
With some insurance providers, these insurances can be combined into one package, or bought individually. In either case it is considered appropriate to obtain a detailed picture of what you're being insured for, what your claim limits are, and how much it will cost you each month or year to be insured.
What to watch out for?
As well as obtaining a detailed picture of what your insurance will cover, you should check for restrictions. These can come in different forms, but the most obvious one for scaffolders is a height restriction. Always double-check what the height restriction is. Some providers do actually offer an unrestricted height limit, so consider your needs and requirements. If there is a height restriction in place, do not erect scaffolding or work higher than this level, as your cover won't be valid if any accidents do occur. Other restrictions may include regional access, for example, you may not be able to work in certain locations either home or abroad, so it is worth double-checking the locations where you are covered.
Next steps
Once you have a clear idea of your needs and requirements, it's time to obtain quotes. Be sure to choose a reliable provider that has experience in your trade. And if you're unsure of anything, be sure you choose a provider who'll be able to answer any of your questions.
For reliable scaffolding insurance, Trade Direct Insurance provide comprehensive policies tailored for different budgets. Visit their site for a quick, no quibble, quote.
This article was first published in the ScaffMag Magazine Issue 11